Today's News, Tomorrow's History is an ongoing series with Listenwise. This series connects Facing History's themes with today's current events using public radio to guide and facilitate discussions around the social issues of our time. We will take a look at Syrian refugees who have settled in the neighboring country of Jordan.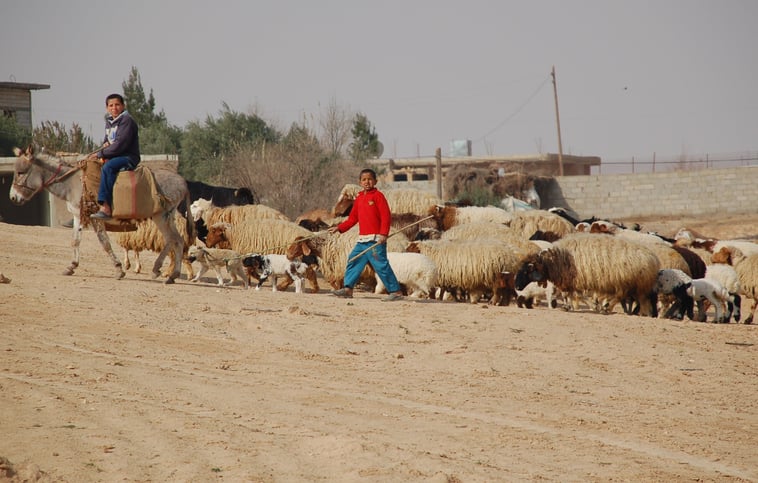 Image licensed under CC BY-ND2.0
Since the start of Syria's civil war in 2011, more than six million people have been forced to leave their homes, fleeing violence and persecution. Host countries in Europe and the Middle East are finding it difficult for their economies to support large numbers of refugees and some, such as Denmark, hope to defray the costs by seizing valuables from refugees as they enter the country.
Life in exile is difficult for the refugees. This story tells about the pressures a 17-year old Syrian refugee faces in Lebanon, now that he must support his family. In America, aid groups are trying to build empathy with an exhibit created to help people understand what it's like to leave your home and become a refugee.
Syria's neighbor, Jordan, has taken in more than 650,000 Syrian refugees. Many of these refugees were farmers in Syria and are leaving behind their ancestral land. For former Syrian farmers, city and camp life is a difficult transition, so many gravitate towards farms in Jordan where they live and work as migrant laborers. Listen to learn more about Syrian farmers living in Jordan and the effect of migration on their families.
Join the conversation: Why are so many Syrians seeking safety in Jordan? What do Syrian farmers get in return for their work on farms in Jordan? How do the refugees react to leaving their farms and land behind?
Keep the conversation going with Facing History's resources:
Explore our collection, "

Standing Up to Hatred and Intolerance

," which provides structured activities for making connections to current events, including the refugee crisis, and how to discuss sensitive topics in a safe and reflective classroom.

Use our lesson, "

Understanding the Global Refugee Crisis

," featuring former US Ambassador Samantha Power, to help students gain a better understanding of the refugee crisis and what it means to be a refugee.

Examine one couple's response to Jewish refugees during the Holocaust with our lesson, "

The Sharps' Dilemmas

." The story of Waitstill and Martha Sharp, who left the safety of their home and family to rescue Jews in Europe on the brink of World War II, invites students to investigate the choices they made and the risks they took to help strangers.
Explore more stories about Syrian refugees from Listenwise:
Listenwise helps teachers use public radio stories in their classrooms. To find more public radio stories and lessons for your middle and high school ELA, social studies, and science classrooms you can sign up for a free Listenwise account!