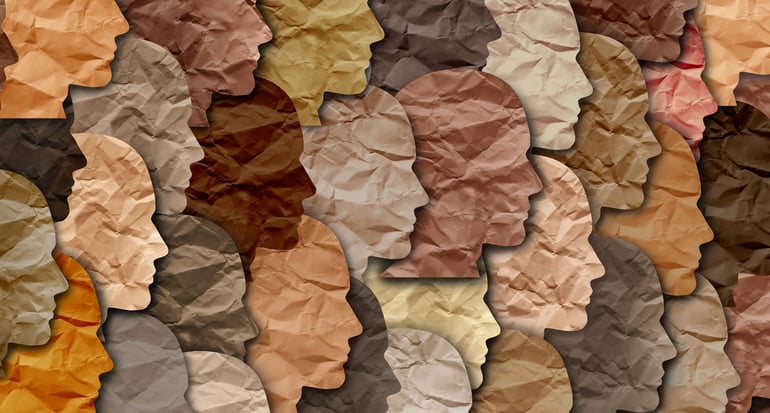 During Universal Human Rights Month this December, educators have an opportunity to engage their students in focused exploration of the assaults on human dignity that abound in our own national contexts and around the globe. Yet educators also have an opportunity to highlight some of the parallel efforts to protect human lives and dignity that arise in the face of violence and injustice.

Below are a number of Teaching Ideas grounded in social-emotional learning (SEL) that provide ample social and historical context while being concise and easy to integrate into your classroom conversations.
Set the Stage
Human Rights in the News
In this Teaching Idea, students use the Universal Declaration of Human Rights as a framework for understanding both the progress that has been made since 1948 and the areas where we continue to fall short in protecting and promoting human rights. This analysis can inspire and motivate students to dedicate themselves to the cause of human rights worldwide by promoting them in the "small places close to home," which is where, according to Eleanor Roosevelt, they begin.

United States
Policing and the Legacy of Racial Injustice (featured collection)
This series of four Teaching Ideas is designed to help students think critically about the long and troubling history between law enforcement and Black Americans. Use these Teaching Ideas to help your students bring a historical lens to these complex issues, engage with nuanced sources that reflect a range of experiences with policing, and consider ways to build a society that ensures the safety of all people:

The Debate Over Reparations for Racial Injustice
This Teaching Idea is designed to help students consider what we mean by the term reparations, what form reparations programs can take, and what reparations could be offered for slavery and other racist policies.
The Equal Rights Amendment: A 97-Year Struggle
This Teaching Idea provides an overview of the Equal Rights Amendment and an opportunity for students to explore some of the history behind the struggle around its ratification.
Indigenous Rights and Controversy Over Hawaii's Maunakea Telescope
This Teaching Idea provides historical context for the protests against the Thirty Meter Telescope and helps students explore the reasons why many Native Hawaiians oppose its construction.
What is Our Obligation to Asylum Seekers?
This Teaching Idea focuses on asylum seekers, who make up a large portion of the migrants seeking to enter the United States along the US–Mexico border. Through this Teaching Idea, students will learn about how the asylum process works in the United States and also consider the question: Who has an obligation to help asylum seekers?


Global
Haitian Migrants at the US-Mexico Border
In September 2021, tens of thousands of migrants--many of them Haitian--gathered under the Del Rio International Bridge in Texas seeking asylum or better living conditions in the United States. The Biden administration came under further scrutiny for the treatment of Haitian migrants after photos showed US Border Patrol agents advancing on migrants on horseback and appearing to use their reins as whips. This Teaching Idea uses images and firsthand accounts of Haitian migrants to humanize the events that took place at the US–Mexico border during this period and give shape and nuance to this developing story. It is designed to help students think about the causes of migration and consider ethical questions around migration.

When Reporters Are Arrested
This Teaching Idea was originally published in September 2018, shortly after the United Nations accused Myanmar's military of genocide against the Rohingya minority and Myanmar's government jailed two local journalists investigating the violence. On May 7, 2019, both of the Pulitzer Prize-winning journalists were released. Use this resource to cover background information on the crisis in Myanmar with your students and to discuss the important role journalists play in safeguarding justice and human rights.
The Targeting of Uighur Muslims in China
This Teaching Idea provides context to help students understand how China is repressing the Uighur minority, and encourages students to consider the experiences of a religious minority group regarded with suspicion and targeted with discriminatory policies and incarceration.

Who Are the Kurds?
Recent events involving the Kurds raise questions such as: Who are the Kurds? Why are they divided among so many countries in the Middle East? And what is the international community's responsibility toward them? This Teaching Idea helps students explore these questions in order to better understand current developments in the Middle East.
--
Facing History invites educators to use our teaching unit "Universal Declaration of Human Rights" in the classroom.