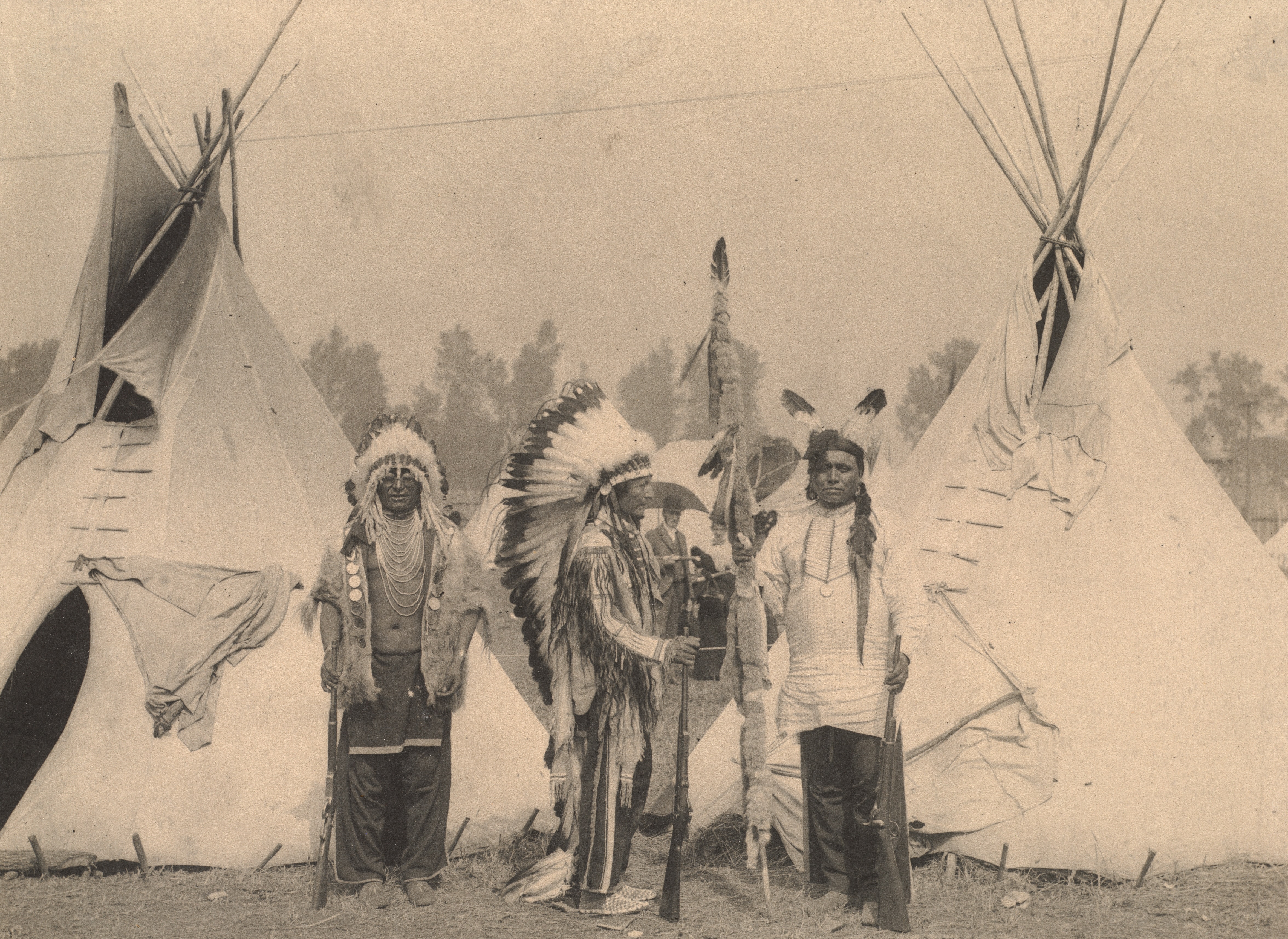 Here at Facing History, we see heritage and awareness months as opportunities to deepen our knowledge of and attention to the histories and contemporary experiences of historically marginalized communities. However, the focus on celebrating these communities over one particular month can further marginalize the very experiences we are hoping to elevate. With this in mind, what follows is an invitation to engage with important themes raised by Native American Heritage Month this November and throughout all of the months of the year.
Below are 20 resources that middle and high school teachers can turn to when developing lesson plans related to the roles of Native American peoples in American history and contemporary life. These resources include online exhibitions at the Smithsonian; the Smithsonian's Native Knowledge 360° Educational Initiative; the work of the Mitchell and Hood Museums; and the growing work of Facing History in these thematic areas.

Smithsonian National Museum of the American Indian
Native Knowledge 360° Education Initiative
Native Knowledge 360° (NK360°) provides educators and students with new perspectives on Native American history and cultures. NK360° provides "educational materials, virtual student programs, and teacher training that incorporate Native narratives, more comprehensive histories, and accurate information to enlighten and inform teaching and learning about Native America."
Online Exhibitions
Offerings include "Nation to Nation: Treaties Between the United States and American Indian Nations," "HIDE: Skin as Material and Metaphor," and "Why We Serve: Native Americans in the United States Armed Forces."


Mitchell Museum of the American Indian
​​The Mitchell Museum of the American Indian is "one of only a handful of museums across the country that focuses exclusively on the art, history, and culture of Native American and First Nations peoples from throughout the United States and Canada."
Hood Museum
The Hood Museum offers a Native America Collection as well as a Native American Art Teacher Resources portal to help educators and students explore the Hood Museum of Art's collection of Native American art. It features over 100 objects grouped thematically from four regions of North America.


Facing History
Facing History is engaged in deepening its knowledge and resources on the experiences of Native American people in history and contemporary life. Below are some of our current resources that teachers can share with their students or use to enhance their own learning journey today:
This essay explores the alarmingly high rates of murder and kidnapping of Native American women within and beyond tribal lands and some of the work being done currently to ameliorate this pervasive problem.


--


Pictured above: Black Foot, Standing Bear, Big Eagle, Sioux. Three members of the Sioux tribe pose in Indian Village, 1898.