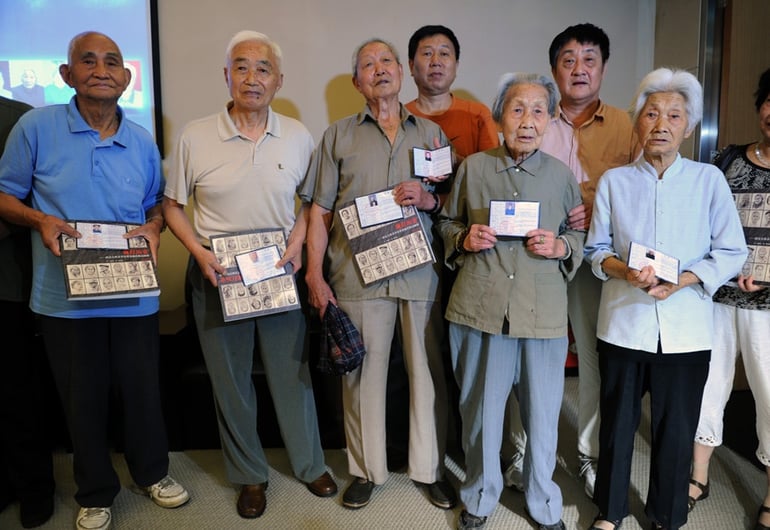 December 13, 2017 will mark the 80th anniversary of the Nanjing Atrocities. Between December 1937 and March 1938, the Japanese Imperial Army invaded the city of Nanjing, unleashing a spree of violence, murder, and rape on thousands of women, men, and children.
Popular memory and history lessons often begin World War II with Europe in 1939. Few people know about the history of World War II in East Asia and the mass violence that took place in Nanjing two years before. As we come upon the 80th anniversary, consider these three reasons to teach about the Nanjing Atrocities.
Broaden your teaching of World War II beyond a European focus
Studying the particular history of the Nanjing Atrocities can help young people and teachers attain a more balanced and complex understanding of World War II and its legacies today. It can also widen students' perspective and foster global awareness. Dr. Jing An, who uses Facing History's Nanjing resource to prepare future educators as an assistant professor of social studies education at the University of South Dakota, states: "If teachers don't teach these topics, generations will eventually forget they ever happened. This won't help students with their global awareness and it will deprive students of the opportunity to compare and contrast similar historical events that happened between different groups of people during the same time."
Explore the range of human behavior
This history provides an opportunity to examine human decision-making in many forms. Studying the atrocities committed in Nanjing will help students and educators understand the impact of world events on the way that leaders think about their country's place in the world and the way communities view themselves. It allows us to examine the consequences, played out in the decisions of leaders and individuals, that can arise when nationalism and militarism remain unchecked. And it allows us to explore stories of resistance and rescue, including those of the individuals of the Nanjing Safety Zone Committee, who risked their own safety to document the atrocities and rescue upwards of 200,000 Chinese nationals during the height of the violence.
Acknowledge a history that is often forgotten
Evidence of the atrocities exists in the testimonies of survivors, soldiers, and witnesses, as well as in photographs, films, and legal records. Yet this history is widely unknown outside of East Asia. At the same time, the differing ways this history has been treated within East Asia have important repercussions in contemporary geopolitics. Studying the events in Nanjing sheds light on the significance of historical legacy and collective memory, and the consequences when atrocities are forgotten or denied. The commemoration of the Nanjing Atrocities provides an opportunity to acknowledge and reflect on that horrific event, and to consider what steps we can take to avoid such atrocities in the future.
In commemoration of the 80th Anniversary of the Nanjing Atrocities, join us for a webinar on Teaching the Atrocities at Nanjing. To accommodate both US and international audiences, this webinar will be offered twice: November 29 from 8-9 a.m. US EST and November 30 from 3-4 p.m. US EST.
Photo caption and credit: Survivors of the 1937 Nanjing massacre pose for a photo during a ceremony in Nanjing on July 6, 2013; Han Yuqing/Corbis.