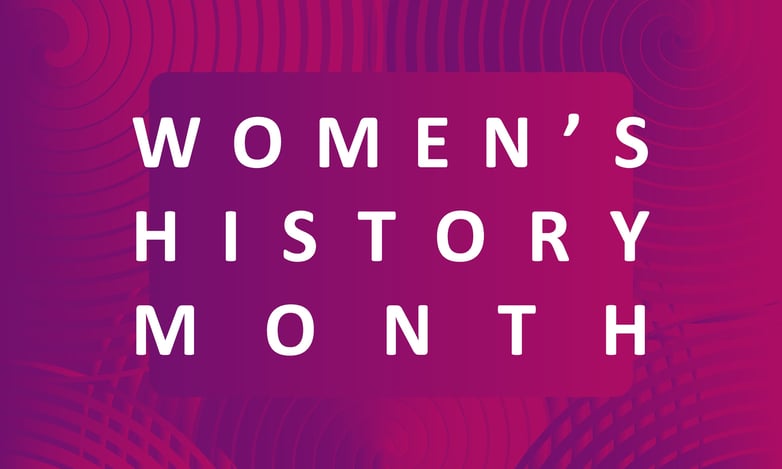 Here at Facing History, we see awareness months as opportunities to deepen our knowledge of and attention to the histories and contemporary experiences of historically marginalized communities. However, the focus on celebrating these communities over one particular month can further marginalize the very experiences we are hoping to elevate. With this in mind, what follows is an invitation to engage with important themes raised by Women's History Month

this March
and throughout all of the months of the year.


Facing History invites educators to check out the following 5 classroom resources that offer a look at women making history in various contexts and/or contemporary experiences and contributions within various domains:


Teaching Ideas Linking Women's History to Contemporary Society
The Equal Rights Amendment: A 97-Year Struggle
The Equal Rights Amendment (ERA) fell just short of the 38 states required for ratification by the 1982 deadline set by Congress. Recently, however, activists have pushed to revive the campaign to ratify the ERA. Whether or not the ERA becomes a part of the Constitution as a result of the current process, it is important for students to learn about the amendment given the challenges it has faced and what it says about American history and contemporary society.
This Teaching Idea provides an overview of the ERA and an opportunity for students to explore some of the history behind the struggle around its ratification.
Black Women's Activism and the Long History Behind #MeToo
In a powerful speech at the 2018 Golden Globes, Oprah Winfrey framed the #MeToo movement as the latest episode in a long history of women's resistance to sexual harassment and violence. Her speech was also notable for emphasizing the activism of racially and economically marginalized women, including Recy Taylor, who died in 2017 at the age of 98. Taylor's determination to seek justice for her rape in Jim Crow-era Alabama set the stage for the civil rights movement and in many ways, today's modern #MeToo movement. The Me Too campaign was created in 2007 by Tarana Burke, a black woman following in the footsteps of Recy Taylor and Rosa Parks.
Use the following Teaching Idea as an entry point into Taylor's story and the long history of black women's activism against sexual violence and harassment.


Teaching Units on Women's Resistance in History
Stitching Truth: Women's Protest Art in Pinochet's Chile
Stitching Truth: Women's Protest Art in Pinochet's Chile is the story of the sisters, wives, and mothers who made up the women's protest movement in Chile during Pinochet's dictatorship (1973-1990). It is an incredible story of courage and resistance. Facing what would seem like insurmountable odds, the women challenged silence and terror imposed by Pinochet, his military, and his secret police.
Intended to make the material appropriate for classroom use, this case study includes connections questions for student reflection, suggested further reading, and primary source documents.
Holocaust and Human Behavior
Our seminal case study Holocaust and Human Behavior contains an array of rich resources concerning the experiences of women and greater themes surrounding gender that emerged in the time. Explore the role that the resources below can play as you teach about women's history this month and all year:
Seeking a Strategy that Works
Nested within the Choosing to Participate section of Holocaust and Human Behavior in which the case study's core moral lessons are extended to other contexts, this reading and its accompanying discussion questions explore violence against women in Pakistan and around the world. Questions provoke students to consider how they can learn more and challenge violence against women within their own communities.


—


Facing History and Ourselves invites educators to use our Teaching Idea The Equal Rights Amendment: A 97-Year Struggle in the classroom.


Note: This is an update of a piece posted in March 2021.