As we begin Black History Month 2021, it is clear that we are living through extraordinary times. We have seen many landmark events in Black history over the last year ranging from the explosion of the Black Lives Matter movement to the election of the first Black female Vice President of the United States. Determining how to structure reflection on these subjects in the classroom can be challenging, and one way to get started is to prioritize our own learning as educators.
These five new books offer vital insight into the richness of Black history and some of the underacknowledged complexities of Black contemporary life. Together, the following five titles provide an array of perspectives on these matters and range in format from historical essay and biography to memoir, poetry, and more:


Four Hundred Souls: A Community History of African America
By Ibram X. Kendi and Keisha N. Blain
"The story begins in 1619—a year before the Mayflower—when the White Lion disgorges 'some 20-and-odd Negroes' onto the shores of Virginia, inaugurating the African presence in what would become the United States.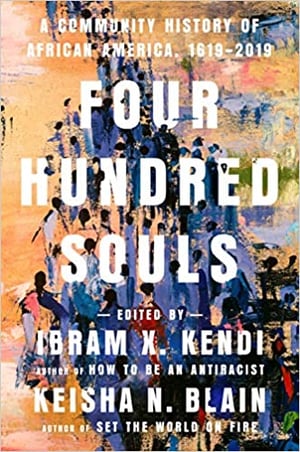 It takes us to the present, when African Americans, descendants of those on the White Lion and a thousand other routes to this country, continue a journey defined by inhuman oppression, visionary struggles, stunning achievements, and millions of ordinary lives passing through extraordinary history.
Four Hundred Souls is a unique one-volume 'community' history of African Americans. The editors, Ibram X. Kendi and Keisha N. Blain, have assembled ninety brilliant writers, each of whom takes on a five-year period of that four-hundred-year span. The writers explore their periods through...historical essays, short stories, personal vignettes, and fiery polemics. They approach history...through the eyes of towering historical icons or the untold stories of ordinary people; through places, laws, and objects. While themes of resistance and struggle, of hope and reinvention, course through the book, this collection of diverse pieces...fundamentally deconstructs the idea that Africans in America are a monolith—instead it unlocks the startling range of experiences and ideas that have always existed within the community of Blackness." —One World


Ida B. the Queen: The Extraordinary Life and Legacy of Ida B. Wells
By Michelle Duster
"Ida B. Wells committed herself to the needs of those who did not have power. In the eyes of the FBI, this made her a 'dangerous negro agitator.'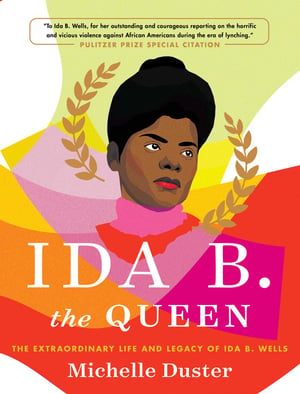 In the annals of history, it makes her an icon. Ida B. the Queen tells the awe-inspiring story of a pioneering woman who was often overlooked and underestimated—a woman who refused to exit a train car meant for white passengers; a woman brought to light the horrors of lynching in America; a woman who cofounded the NAACP…
A century after her death, Wells' genius is being celebrated in popular culture by politicians, through song, public artwork, and landmarks. Like her contemporaries Frederick Douglass and Susan B. Anthony, Wells left an indelible mark on history—one that can still be felt today. As America confronts the unfinished business of systemic racism, Ida B. the Queen pays tribute to a transformational leader and reminds us of the power we all hold to smash the status quo." —Atria/One Signal Publishers


Black Fatigue: How Racism Erodes the Mind, Body, and Spirit
By Mary-Frances Winters
"Black people, young and old, are fatigued, says award-winning diversity and inclusion leader Mary-Frances Winters.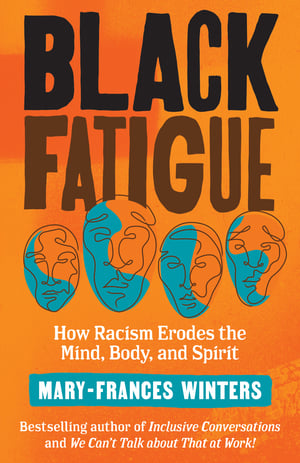 It is physically, mentally, and emotionally draining to continue to experience inequities and even atrocities, day after day, when justice is a God-given and legislated right. And it is exhausting to have to constantly explain this to white people, even—and especially—well-meaning white people, who fall prey to white fragility and too often are unwittingly complicit in upholding the very systems they say they want dismantled.
This book, designed to illuminate the myriad dire consequences of 'living while Black,' came at the urging of Winters's Black friends and colleagues. Winters describes how in every aspect of life—from economics to education, work, criminal justice, and, very importantly, health outcomes—for the most part, the trajectory for Black people is not improving… Black people are quite literally sick and tired of being sick and tired. Winters writes that 'my hope for this book is that it will provide a comprehensive summary of the consequences of Black fatigue, and awaken activism in those who care about equity and justice...'" —Berrett-Koehler Publishers


Greyboy: Finding Blackness in a White World
By Cole Brown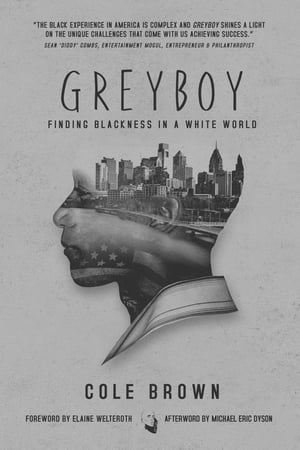 "Cole has heard it all before—token, bougie, oreo, Blackish—the things we call the kids like him. Black kids who grow up in white spaces, living at an intersection of race and class that many doubt exists. He needed to get far away from the preppy site of his upbringing before he could make sense of it all. Through a series of personal anecdotes and interviews with his peers, Cole transports us to his adolescence and explores what it's like to be young and in search of identity. He digs into the places where, in youth, a greyboy's difference is most acutely felt: parenting, police brutality, Trumpism, depression, and dating, to name a few.
Greyboy: Finding Blackness in a White World asks an important question: What is Blackness? It also provides the answer: Much more than you thought, dammit." — Arcade




Light for the World to See: A Thousand Words on Race and Hope
By Kwame Alexander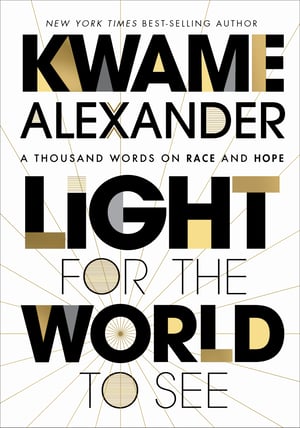 "From NPR correspondent and New York Times bestselling author Kwame Alexander comes a powerful and provocative collection of poems that cut to the heart of the entrenched racism and oppression in America and eloquently explores ongoing events. A book in the tradition of James Baldwin's 'A Report from Occupied Territory,' Light for the World to See is a rap session on race. A lyrical response to the struggles of Black lives in our world...to America's crisis of conscience...to the centuries of loss, endless resilience, and unstoppable hope. Includes an introduction by the author and a bold, graphically designed interior." —Houghton Mifflin Harcourt

--
Facing History and Ourselves invites educators to use our new Teaching Idea, The Hope and Fragility of Democracy in the United States, to support classroom instruction about Black history and contemporary life.
Pictured above: A portion of the cover of Greyboy: Finding Blackness in a White World (Arcade, 2020).