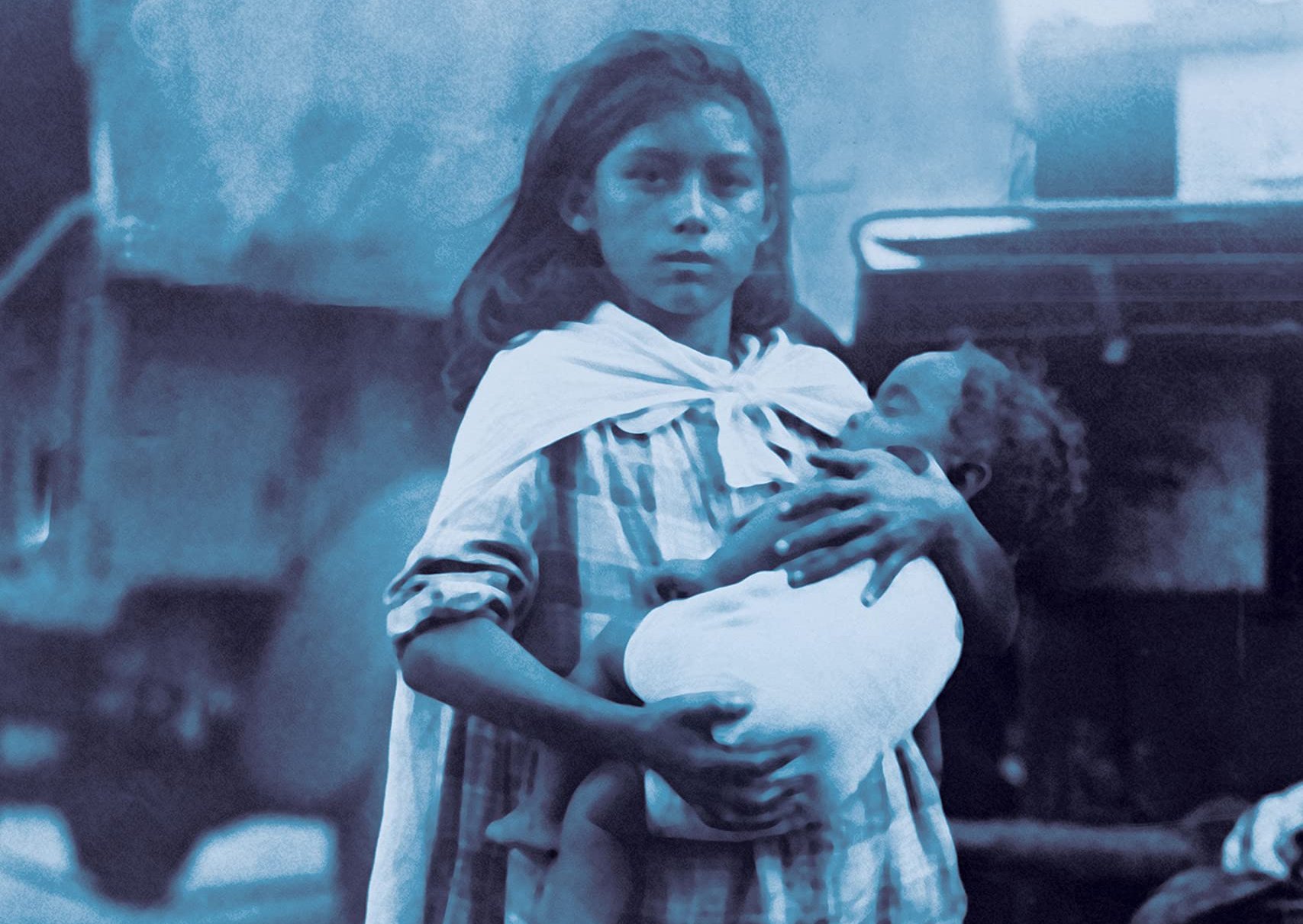 September 15th of each year marks the beginning of Hispanic American Heritage Month—a time to deepen our attention to the histories, experiences, and brilliance of Hispanic American peoples. In an effort to support teachers in gaining a deeper understanding of the histories and experiences of Latinx peoples, in particular, we present to you the following five books published within the last year that some of our staff members are diving into this season. These titles cover a wide range of themes including Latinx youth agency in schools; the work of centering Latinx students and their needs in K-12 education; the history of the U.S.-Mexico border; Latinx environmental justice movements; and one Puerto Rican-Jewish woman's journey finding her voice in American society.
Below are words from each publisher about what you will find inside each title: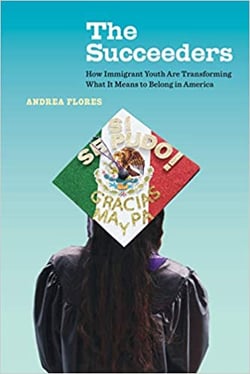 by Andrea Flores
"The Succeeders illustrates how ideological struggles over who belongs in this country, who is valuable, and who is an American are worked out by young people through their ordinary acts of striving in school and caring for friends and family... Through examining the experiences of everyday Latino high school students—some undocumented, some citizens, and some from families with mixed immigration status—Flores traces how these youth, in the college-access program Succeeders, leverage educational success toward national belonging for themselves and their families, friends, and communities..." —University of California Press

West Side Rising: How San Antonio's 1921 Flood Devastated a City and Sparked a Latino Environmental Justice Movement
by Char Miller and Julián Castro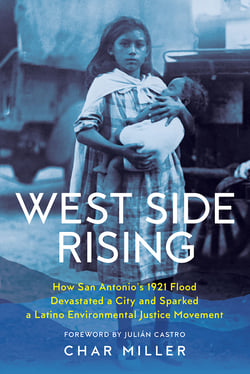 "On September 9, 1921, a tropical depression stalled just north of San Antonio and within hours overwhelmed its winding network of creeks and rivers. Floodwaters ripped through the city's Latino West Side neighborhoods, killing more than eighty people. Meanwhile a wall of water crashed into the central business district on the city's North Side, wreaking considerable damage. The city's response to this disaster shaped its environmental policies for the next fifty years, carving new channels of power...
West Side Rising is the first book focused squarely on San Antonio's enduring relationship to floods, which have had severe consequences for its communities of color in particular. Examining environmental, social, and political histories, Char Miller demonstrates that disasters can expose systems of racism, injustice, and erasure and, over time, can impel activists to dismantle these inequities. He draws clear lines between the environmental injustices embedded in San Antonio's long history and the emergence of grassroots organizations that combated the devastating impact floods could have on the West Side." —Maverick Books


​​Critical Issues of Latinos and Education in 21st Century America: Where Are We?
by Abdín Noboa-Ríos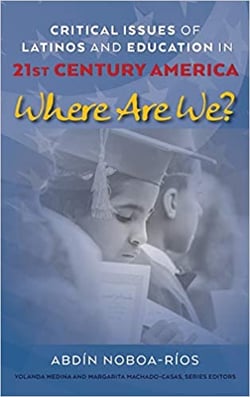 "The year 2011 marked the first time in U.S. history where more nonwhite babies were born than white babies. Academic year 2014-15 marked the first year that K-12 public school enrollment became predominantly nonwhite. Among the five largest school districts, Latinos represent the predominant group. It's all about a stemming population shift, not immigration, as more Anglo-Americans are dying than those replaced by births. Meanwhile, our public schools are in trouble, where 'normalized failure' has become the new norm and international achievement has reached new lows. In this mix, Latinos are 1-in-3 newborns. As the future of America is now 'inextricably linked' to the fate of these children, our educational system must be more responsive or the nation is imperiled. For this book, Abdín Noboa-Ríos interviewed 112 prominent educators nationwide, including some of the best Hispanic educators and thought leaders to search for answers to America's educational challenges."
—International Academic Publishers


My Broken Language: A Memoir
by Quiara Alegría Hudes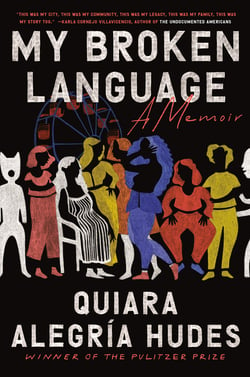 "Born in Philadelphia to a Jewish father and an enigmatic Puerto Rican mother, Quiara Alegría Hudes had a love-and-trouble-filled upbringing, haunted by the unspoken, untold family secrets of the barrio. In the face of real-world wounds, the powerful, Orisha-like women of her family possessed a strength, joy and sensuality that left a young Quiara awe-struck. She vowed to tell their stories. But confronted by a world that treated her like an outsider, Quiara knew she must find a new language, one which reflected the multiple cultures that raised this Puerto Rican child of North Philly. Written and spoken, English and Spanish, sacred and profane — as her search for a way to share her family's story deepened, an artist emerged, ready to speak her truth. An inspired exploration of home, family and memory, My BROKEN LANGUAGE is the story of a sharp-eyed observer who finds her voice and learns to boldly tell the stories that only she can tell." —William Collins


Eds. Sonia Hernández and John Morán González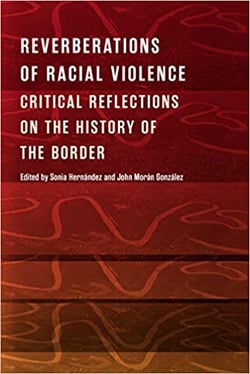 "Between 1910 and 1920, thousands of Mexican Americans and Mexican nationals were killed along the Texas border… Despite a 1919 investigation of the state-sanctioned violence, no one in authority was ever held responsible. Reverberations of Racial Violence gathers fourteen essays on this dark chapter in American history. Contributors explore the impact of civil rights advocates, such as José Tomás Canales, the sole Mexican-American representative in the Texas State Legislature between 1905 and 1921. The investigation he spearheaded emerges as a historical touchstone, one in which witnesses testified in detail to the extrajudicial killings carried out by state agents. Other chapters situate anti-Mexican racism in the context of the era's rampant and more fully documented violence against African Americans… Taken together, the essays provide an opportunity to move beyond the more standard Black-white paradigm in reflecting on the broad history of American nation-making, the nation's rampant racial violence, and civil rights activism." —University of Texas Press
--
Facing History and Ourselves invites educators to use our resource collection Latinx Rights in 1960s California in the classroom.
Pictured above: A portion of the cover from West Side Rising: How San Antonio's 1921 Flood Devastated a City and Sparked a Latino Environmental Justice Movement (Maverick Books, 2021).