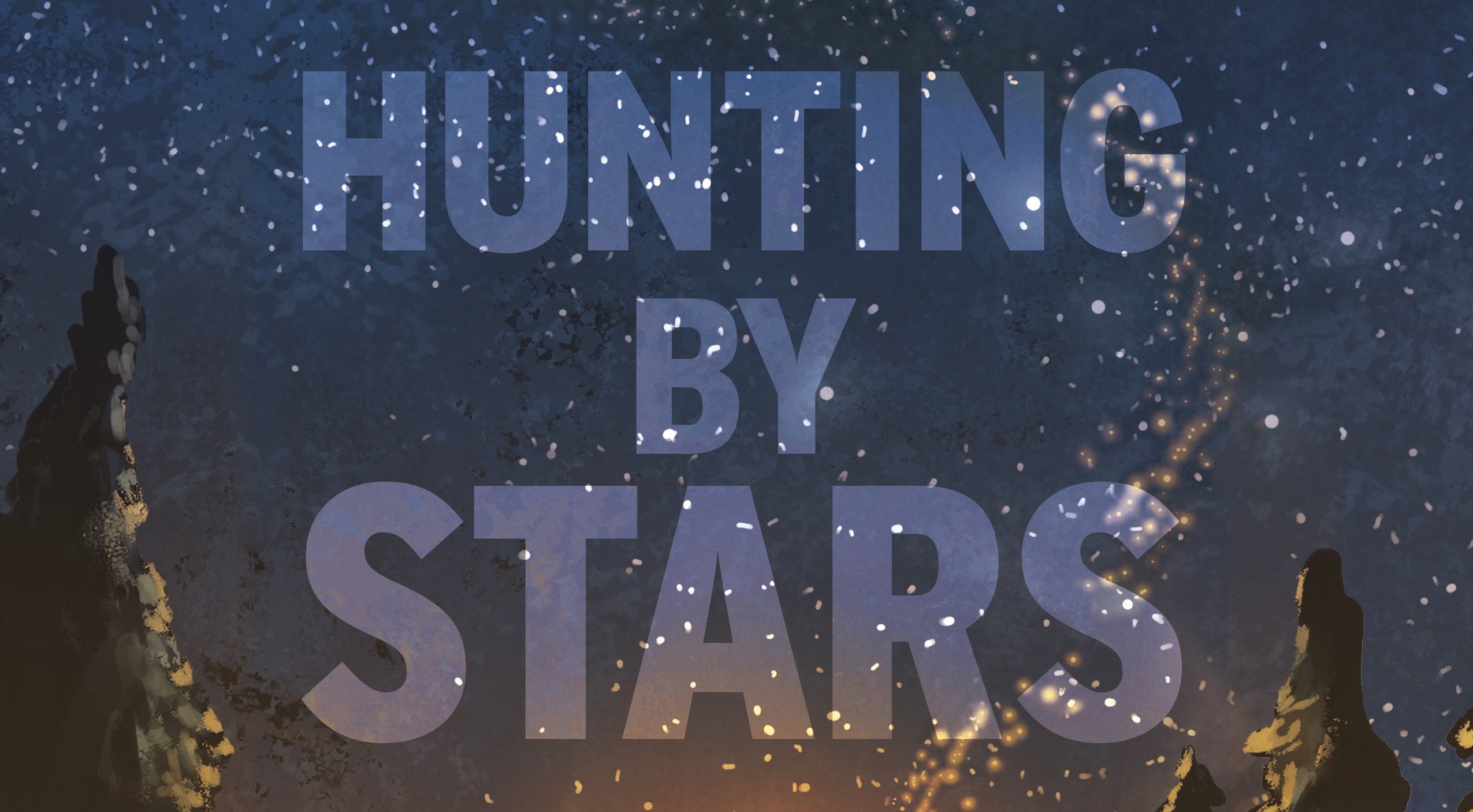 This November is Native American Heritage Month--a national observance that draws our attention to the histories, contemporary experiences, and insights of Indigenous peoples of the United States. As valuable as this heritage month can be for drawing increased attention to this area that demands greater attention in our classrooms and in the wider society, Native American Heritage Month also beckons to the importance of surfacing and centering these themes all year long. One common hurdle that undermines these efforts is the struggle to identify appropriate resources that are written by and about Native peoples with the adolescent in mind. There are a host of books and other materials that we can turn to as we construct lesson plans and recommend reading to our students, and what follows are five texts to consider.
Members of our staff are exploring these five new books published within the last year and we invite you to explore them alongside us and share your reactions in the comments. Written by a group of Indigenous authors across North America for readers ages 12 and up, these texts address themes including Indigenous youth navigating adolescent identity, community, resistance, and imagining new futures, as well as questions that Native and non-Native young people may have about the history and contemporary experiences of Native American populations. Below are excerpts from each text's publisher:


by Cherie Dimalin
"Years ago, when plagues and natural disasters killed millions of people, much of the world stopped dreaming. Without dreams, people are haunted, sick, mad, unable to rebuild.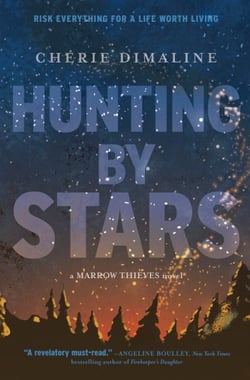 The government soon finds that the Indigenous people of North America have retained their dreams, an ability rumored to be housed in the very marrow of their bones. Soon, residential schools pop up—or are re-opened—across the land to bring in the dreamers and harvest their dreams.Seventeen-year-old French lost his family to these schools and has spent the years since heading north with his new found family: a group of other dreamers, who, like him, are trying to build and thrive as a community. But then French wakes up in a pitch-black room, locked in and alone for the first time in years, and he knows immediately where he is—and what it will take to escape. Meanwhile, out in the world, his found family searches for him and dodges new dangers—school Recruiters, a blood cult, even the land itself. When their paths finally collide, French must decide how far he is willing to go—and how many loved ones is he willing to betray—in order to survive. This engrossing, action-packed, deftly-drawn novel expands on the world of Cherie Dimaline's award-winning The Marrow Thieves, and it will haunt readers long after they've turned the final page." ―Amulet Books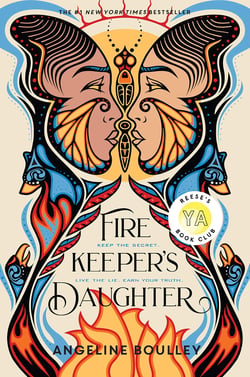 by Angeline Boulley
"Eighteen-year-old Daunis' mixed heritage has always made her feel like an outsider, both in her hometown and on the nearby Ojibwe reservation. When she witnesses a shocking murder, she reluctantly agrees to be part of a covert FBI operation into a series of drug-related deaths. But the deceptions – and deaths – keep piling up and soon the threat strikes too close to home. Now Daunis must decide what it means to be a strong Anishinaabe kwe (Ojibwe woman) and how far she'll go to protect her community, even if it tears apart the only world she's ever known." ―Rock the Boat


by Darcie Little Badger
(Available November 23, 2021)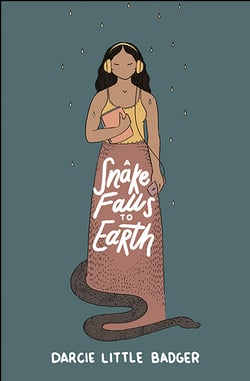 "Nina is a Lipan girl in our world. She's always felt there was something more out there. She still believes in the old stories. Oli is a cottonmouth kid, from the land of spirits and monsters. Like all cottonmouths, he's been cast from home. He's found a new one on the banks of the bottomless lake. Nina and Oli have no idea the other exists. But a catastrophic event on Earth, and a strange sickness that befalls Oli's best friend, will drive their worlds together in ways they haven't been in centuries. And there are some who will kill to keep them apart. A Snake Falls to Earth is a breathtaking work of Indigenous futurism. Darcie Little Badger draws on traditional Lipan Apache storytelling structure to weave another unforgettable tale of monsters, magic, and family. It is not to be missed."
―Levine Querido

by Delbert Sandlin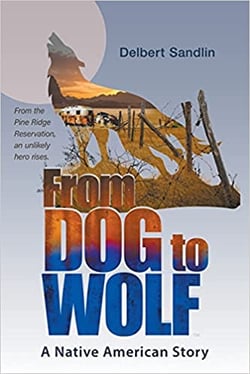 "How did the first Americans end up last in America? From Dog to Wolf is the story of Daniel Graywolf, an Oglala Lakota teen struggling to survive on the impoverished Pine Ridge Reservation in South Dakota. Shy and a loner, young Daniel escapes the drama of life there by wandering the creek beds and washed-out roads in search of specimens for his rock collection; a practice that has earned him the regrettable nickname "Rock Dog." One day he meets Dr. Robert Timberland, a geology professor from the nearby university. Together they solve the mystery of an important find Daniel has made while searching ancestral lands near the reservation. With the help and wisdom of tribal elders, they devise a plan that brings about the long-deserved restitution for his Sioux ancestors. To succeed will require considerably more of Daniel than just human resolve."
―MindStir Media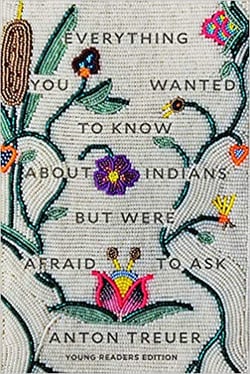 by Anton Treuer
"From the acclaimed Ojibwe author and professor Anton Treuer comes an essential book of questions and answers for Native and non-Native young readers alike. Ranging from 'Why is there such a fuss about nonnative people wearing Indian costumes for Halloween?' to 'Why is it called a 'traditional Indian fry bread taco'?' to 'What's it like for natives who don't look native?' to 'Why are Indians so often imagined rather than understood?' and beyond, Everything You Wanted to Know About Indians But Were Afraid to Ask (Young Readers Edition) does exactly what its title says for young readers, in a style consistently thoughtful, personal, and engaging." ―Levine Querido


--


Facing History and Ourselves invites educators to use our Teaching Idea Indigenous Rights and Controversy over Hawaii's Maunakea Telescope.
Pictured above: A portion of the cover of the audiobook version of Hunting by Stars (Penguin Random House, 2021).