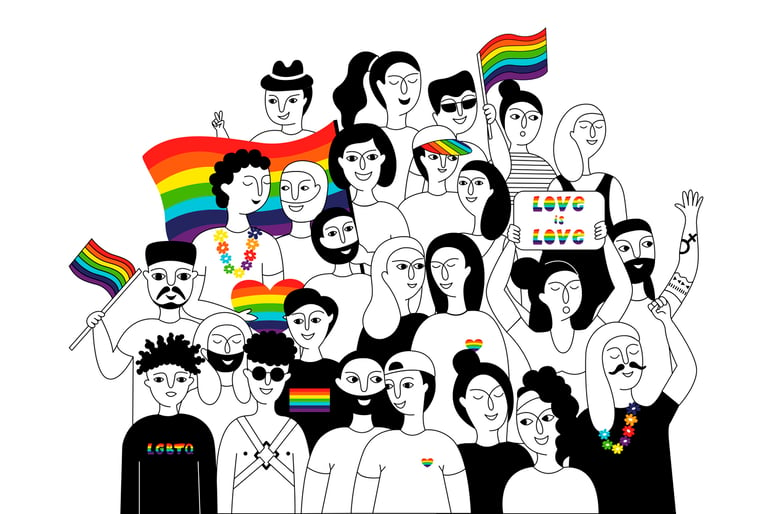 Pride Month has arrived and as schools wind down for the summer, it is a great opportunity for young people to dive into some new books that speak to the experiences of LGBTQIA+ people. Check out the following five new YA titles which address themes spanning activism, young love, school bullying, immigration, and navigating family relationships from the perspectives of a diverse array of LGBTQIA+ narrators.

Yesterday is History
by Kosoko Jackson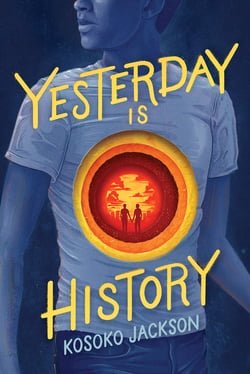 "Weeks ago, Andre Cobb received a much-needed liver transplant. He's ready for his life to finally begin, until one night, when he passes out and wakes up somewhere totally unexpected...in 1969, where he connects with a magnetic boy named Michael. And then, just as suddenly as he arrived, he slips back to present-day Boston, where the family of his donor is waiting to explain that his new liver came with a side effect―the ability to time travel. And they've tasked their youngest son, Blake, with teaching Andre how to use his unexpected new gift. Andre splits his time bouncing between the past and future. Between Michael and Blake. Michael is everything Andre wishes he could be, and Blake, still reeling from the death of his brother, Andre's donor, keeps him at arm's length despite their obvious attraction to each other. Torn between two boys, one in the past and one in the present, Andre has to figure out where he belongs―and more importantly who he wants to be―before the consequences of jumping in time catch up to him and change his future for good." ―Sourcebooks Fire
Can't Take That Away
by Steven Salvatore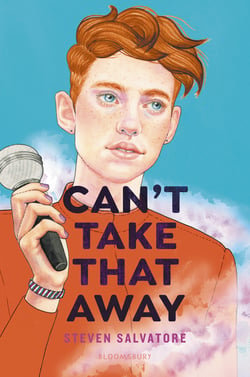 "Carey Parker dreams of being a diva, and bringing the house down with song. They can hit every note of all the top pop and Broadway hits. But despite their talent, emotional scars from an incident with a homophobic classmate and their grandmother's spiraling dementia make it harder and harder for Carey to find their voice.
Then Carey meets Cris, a singer/guitarist who makes Carey feel seen for the first time in their life. With the rush of a promising new romantic relationship, Carey finds the confidence to audition for the role of Elphaba, the Wicked Witch of the West, in the school musical, setting off a chain reaction of prejudice by Carey's tormentor and others in the school. It's up to Carey, Cris, and their friends to defend their rights―and they refuse to be silenced… Steven Salvatore's Can't Take That Away conducts a powerful, uplifting anthem, a swoony romance, and an affirmation of self-identity that will ignite the activist in all of us." ―Bloomsbury YA
The (Un)Popular Vote
By Jasper Sanchez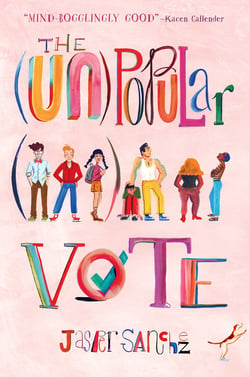 "Optics can make or break an election. Everything Mark knows about politics, he learned from his father, the Congressman who still pretends he has a daughter and not a son. Mark has promised to keep his past hidden and pretend to be the cis guy everyone assumes he is. But when he sees a manipulatively charming candidate for student body president inflame dangerous rhetoric, Mark risks his low profile to become a political challenger.
The problem? No one really knows Mark. He didn't grow up in this town, and his few friends are all nerds. Still, thanks to Scandal and The West Wing, they know where to start: from campaign stops to voter polling to a fashion makeover. Soon Mark feels emboldened to engage with voters—and even start a new romance. But with an investigative journalist digging into his past, a father trying to silence him, and the bully frontrunner standing in his way, Mark will have to decide which matters most: perception or truth, when both are just as dangerous."
―Katherine Tegen Books
Meet Cute Diary
By Emery Lee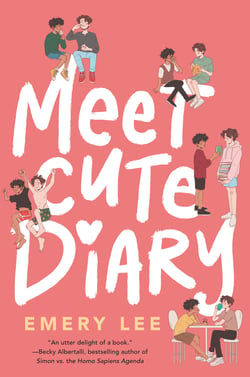 "Noah Ramirez thinks he's an expert on romance. He has to be for his popular blog, the Meet Cute Diary, a collection of trans happily ever afters. There's just one problem—all the stories are fake. What started as the fantasies of a trans boy afraid to step out of the closet has grown into a beacon of hope for trans readers across the globe.
When a troll exposes the blog as fiction, Noah's world unravels. The only way to save the Diary is to convince everyone that the stories are true, but he doesn't have any proof. Then Drew walks into Noah's life, and the pieces fall into place: Drew is willing to fake-date Noah to save the Diary. But when Noah's feelings grow beyond their staged romance, he realizes that dating in real life isn't quite the same as finding love on the page. In this charming novel by Emery Lee, Noah will have to choose between following his own rules for love or discovering that the most romantic endings are the ones that go off script." ―Quill Tree Books
How it All Blew Up
by Arvin Ahmadi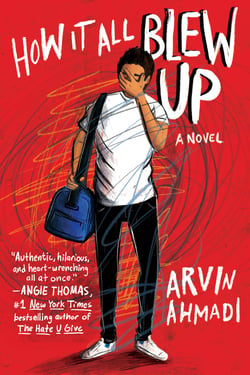 "Eighteen-year-old Amir Azadi always knew coming out to his Muslim family would be messy―he just didn't think it would end in an airport interrogation room. But when faced with a failed relationship, bullies, and blackmail, running away to Rome is his only option. Right?
Soon, late nights with new friends and dates in the Sistine Chapel start to feel like second nature... until his old life comes knocking on his door. Now, Amir has to tell the whole truth and nothing but the truth to a US Customs officer, or risk losing his hard-won freedom. At turns uplifting and devastating, How It All Blew Up is Arvin Ahmadi's most powerful novel yet, a celebration of how life's most painful moments can live alongside the riotous, life-changing joys of discovering who you are." ―Viking Books for Young Readers



--


Facing History and Ourselves invites educators to use our lesson, LGBTQ History and Why it Matters.