It's Oscar night! While you're waiting to see who will win and lose on the red carpet, check out these five Oscar-winning films available for educators in the Facing History Network to borrow from our lending library.

This Academy Award-winning film by Steven Spielberg presents the story of Oskar Schindler, a member of the Nazi party who saved the lives of more than 1,100 Jews during the Holocaust. It is an interesting character study of a complex individual who defied stereotypes to do what he thought was right under incredible odds and risk to himself.
You can download Facing History's Schindler's List Study Guide here.
The first openly-gay person elected to political office in California, San Francisco City Supervisor Harvey Milk was assassinated in November 1978, along with Mayor George Moscone, by former City Supervisor Dan White. White was convicted of voluntary manslaughter and served a brief jail term, sparking a demonstration and riot by gay supporters of the murdered men. Using interviews, news coverage, and personal film, the video (which won the Academy Award for best documentary in 1984) captures the political and social landscape of the times.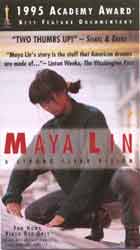 Maya Lin: A Strong Clear Vision
Winner of the 1995 Academy Award for best feature documentary, Maya Lin: A Strong Clear Vision is a portrait of the Chinese American sculptor who designed the Vietnam Veterans Memorial while an undergraduate student at Yale University. The film tells the gripping story behind the memorial and explores a decade of Maya Lin's creative works, including the Civil Rights Memorial, revealing her ability to address major issues of our times through the power of art.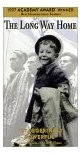 This Best Documentary award-winner traces intimate stories of courage in the harrowing years between the end of World War II and the formation of the state of Israel. Includes archival footage, original broadcasts, and personal testimonies from survivors of the Holocaust.
Into the Arms of Strangers: Stories of the Kindertransports
In the nine months prior to World War II, Britain conducted a rescue mission unmatched by any other country at the time. It opened its doors to 10,000 children at risk from the Nazi regime in Germany, Austria, and Czechoslovakia. These children were taken into foster homes and hostels in Britain, expecting eventually to be reunited with their parents. The majority of the children never saw their families again. This feature-length documentary, which won the Oscar in 2001, recounts the remarkable rescue operation, known as the Kindertransport, and its dramatic impact on the lives of the children who were saved.
And here are four more Oscar-nominated titles to check out!
What are your favorite Oscar-winning movies? Comment below!