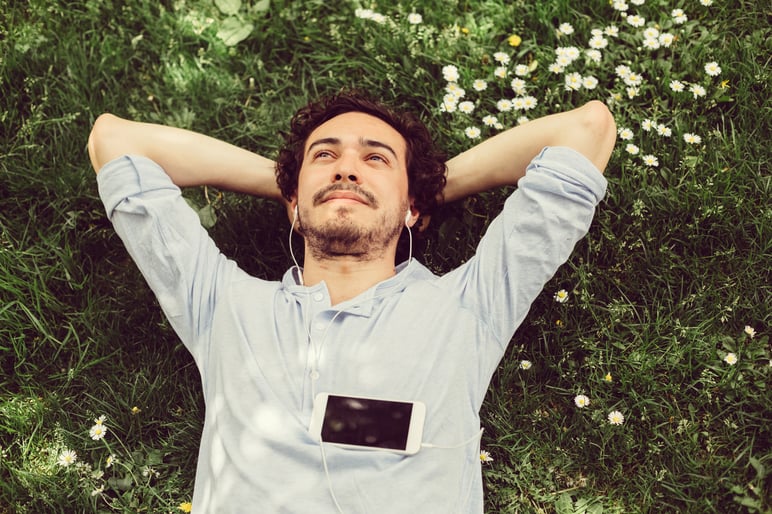 For many educators, summer offers a welcome break from the frenetic pace of the school year. But teacher professional development and summer fun aren't mutually exclusive, and there are ways to squeeze in plenty of both before classes resume. With the rise of digital audiobooks and podcasts, it is easier than ever to build new skills and expose yourself to new ideas surrounding the theory and practice of teaching while, say, taking a leisurely walk on the beach, powering through an epic road trip, or even catching up on self-care at the gym.
Enrich and enliven your practice this summer with the following 5 new audiobooks concerning core issues in K-12 education today. These audiobooks address how to leverage the latest brain science to teach more effectively; why and how to implement grading practices that center equity; how to engage in critical storytelling in the classroom; the breadth of unique challenges that today's high school students face and how educators can respond; and best practices and frameworks in teacher career development.

Below, the publisher of each of the 5 audiobooks provides a glimpse of what to expect within each title:


Uncommon Sense Teaching: Practical Insights in Brain Science to Help Students Learn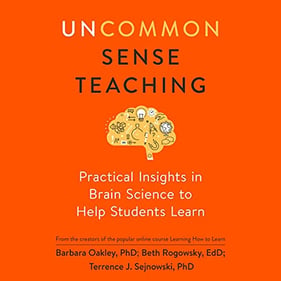 By Barbara Oakley

"Neuroscientists and cognitive scientists have made enormous strides in understanding the brain and how we learn, but little of that insight has filtered down to the way teachers teach. Uncommon Sense Teaching applies this research to the classroom for teachers, parents, and anyone interested in improving education… Drawing on research findings as well as the authors' combined decades of experience in the classroom, Uncommon Sense Teaching equips listeners with the tools to enhance their teaching, whether they're seasoned professionals or parents trying to offer extra support for their children's education."
—Penguin Audio


Grading for Equity: What It Is, Why It Matters, and How It Can Transform Schools and Classrooms
By Joe Feldman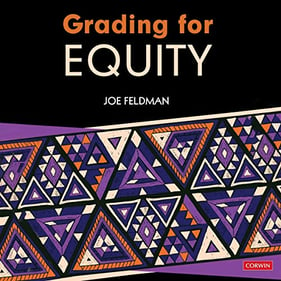 "Here at last - and none too soon - is a resource that delivers the research base, tools, and courage to tackle one of the most challenging and emotionally charged conversations in today's schools: our inconsistent grading practices and the ways they can inadvertently perpetuate the achievement and opportunity gaps among our students. With Grading for Equity, Joe Feldman cuts to the core of the conversation, revealing how grading practices that are accurate, bias-resistant, and motivational will improve learning, minimize grade inflation, reduce failure rates, and become a lever for creating stronger teacher-student relationships and more caring classrooms…"
—Corwin


Teacher Educators as Critical Storytellers: Effective Teachers as Windows and Mirrors
By Dawn G. Williams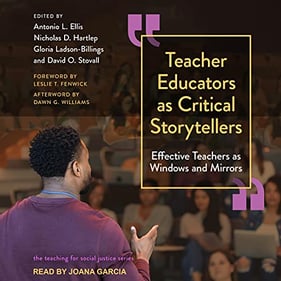 "Breaking away from the historically dominant narrative that White females make the best teachers, this book contends that effective teachers can be both 'windows' and 'mirrors' for students. Teachers should reflect the student population in racial and cultural terms while also serving as windows for students to see opportunities that lie outside of their immediate circumstances. Employing a critical storytelling framework, respected scholars share the teaching practices of influential teachers that they learned from… This inspirational volume provides a series of templates that help pinpoint the attitudes and behaviors of those teachers who make a positive difference in the lives of their students."
—Tantor Audio


Fires in Our Lives: Advice for Teachers from Today's High School Students
By Kathleen Cushman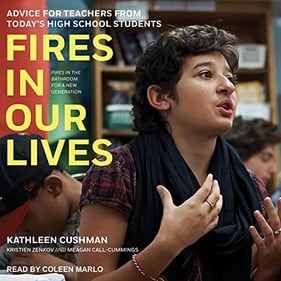 "The context in which adolescents are learning has shifted radically since students first offered blunt advice to high school teachers in the groundbreaking Fires in the Bathroom, a perennial best seller. Now their world is changing at warp speed, and classrooms, too, are seething with anxiety. This sequel raises the voices of diverse youth around the nation as they live through the mind-bending quandaries of this era and ask their teachers to notice… In Fires in Our Lives, Kathleen Cushman and her coauthors Kristien Zenkov and Meagan Call-Cummings (both leaders in bringing student voices to teacher education) present new first-person testimony on how today's youth experience the risks and challenges of high school."
—Tantor Audio


HEART!: Fully Forming Your Professional Life as a Teacher and Leader
By Timothy D. Kanold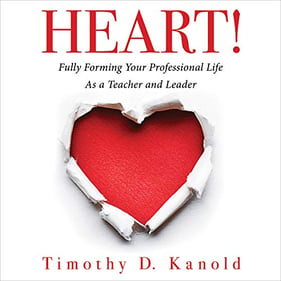 "This inspiring 2018 IPPY gold medal award winning book presents the idea of your heartprint: the distinct impression an educator's heart makes on students and colleagues during his or her career. For teachers, understand how teacher motivation, teacher-student relationships, and collaborative teaching all affect your career and professional development. For school leaders, discover your impact on staff, students, and culture as you progress in your career. Kanold writes in a conversational manner, offering his own anecdotes and reflections on being a professional teacher, invites the reader to pen their personal reflections and voice, and helps readers uncover their impact on student learning to foster heart-centered classrooms and schools."
—Echo Point Books & Media, LLC


—


Facing History and Ourselves invites educators to join us for an upcoming webinar on August 10th titled Back-to-School: Building Community by Prioritizing Students' Social-Emotional Needs.