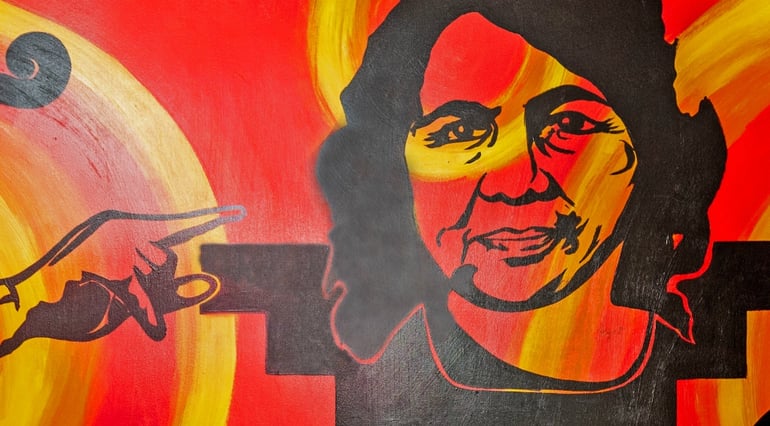 September 15th marks the beginning of Hispanic American Heritage Month—a time to deepen our attention to the histories, experiences, and contributions of Hispanic American peoples including Latinx communities. Turn to this rich array of free teacher resources this month (and beyond) including two streamable documentaries, two on-demand webinars, and a bundle of lessons designed to help educators bring the richness of Latinx life and history into focus in the classroom.


Latino Americans: The 500-Year Legacy That Shaped a Nation (documentary)
This documentary provides a close look at the history, culture, and life of America's largest minority group today: Latinx Americans. Starting in the 1500s, Latinx Americans traveled through hundreds of years of events and experiences that have changed history. The film includes interviews with over one hundred Latinx people sharing their personal stories, making this project a unique overview of a large and diverse American cultural group.

Chicano! (documentary)
Since the time of the Mexican-American War of 1846-1848, Mexican-Americans have struggled to achieve equality and full rights as citizens of the United States. This 4-part series examines pivotal events concerning land, labor, education, and political empowerment that took place between 1965 and 1975, the period that was the focus of the Mexican-American civil rights movement.
Latinx Rights in 1960s California (multimedia resource collection)
In the 1960s, historically marginalized groups across the United States organized to claim the rights they had long been denied. The lessons below help educators and students explore two pivotal moments in the Latinx rights movement in California: the East LA school walkouts in 1968 and the Delano grape workers' strike that began in 1965.
The 1968 East LA School Walkouts

(lesson)


Becoming an Activist: A Conversation with Dolores Huerta (on-demand webinar)
How can people work together to raise their voices and demand the rights they have been denied? How do social movements create lasting change? During this conversation with Dolores Huerta, a civil rights icon and co-founder of the National Farm Workers Association (NFWA), we discuss her life's work, current activism, and our lessons on the United Farm Workers.


Schooling for Critical Consciousness: A Conversation with Scott Seider and Daren Graves (on-demand webinar)
Listen in on this previously recorded webinar with Scott Seider and Daren Graves, co-authors of Schooling for Critical Consciousness: Engaging Black and Latinx Youth in Analyzing, Navigating, and Challenging Racial Injustice. Here they explore pedagogical approaches that empower educators and their students to analyze, navigate, and challenge racial injustice.


--


Facing History and Ourselves invites educators to use our Latinx Rights in 1960s California resource collection in the classroom.
Pictured Above: A portion of a mural located at the Social Justice Leadership Academy at Esteban E. Torres High School in East Los Angeles, California.