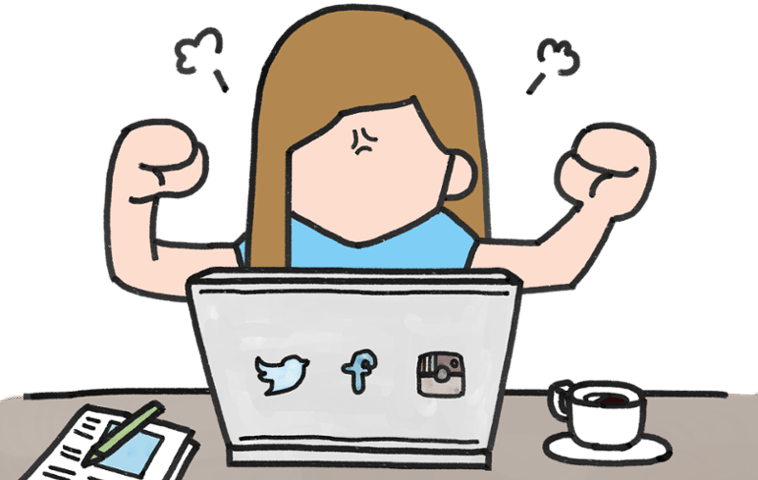 I am of the first generation in my family to grow up with the Internet at home as a tween and teen. Granted, we had Prodigy and AOL, and I had to make sure no one was on the phone to get my weekly Baby Sitter's Club story. Still, one thing that was true then remains true now: as a teen I was a lot savvier about online spaces than my dad. In fact, my dad relied on me to get our AOL set up when we got our first computer. So it may surprise you when I tell you that kids today—despite being born into the age of social media and interconnectedness—can be terrible at navigating this digital landscape.
The fact is, even as adults, in this politically charged climate, we can all probably think of a time when we've said something to someone online without considering that another human being was reading those words, targeted at them. That's why it's important for us to acknowledge that communicating online can be confusing for young people.
Middle and high school is not just where they learn about the world, it's where they learn about themselves and one another. So how can educators teach young people about civic dialogue in an online world—a world that is hard to monitor—so they can learn to have productive and thoughtful conversations, even when they disagree on something?
Use these five tips for positive online engagement for yourself and the young people in your life:
THINK before you speak.
Use these five questions before you respond online. I'm not sure there's anything that couldn't be made a little bit more loving and intentional with simple adherence to this brief checklist:
Is it True?
Is it Helpful?
Is it Inspiring?
Is it Necessary?
Is it Kind?
In the world of social media, especially when we find ourselves in conversations with people with mutual friends, but whom we don't know, it can be so easy to break some of these rules. Help your students be thoughtful about the space they take up both inside the classroom and in the digital world.
Imagine you are speaking to a real person.
Everything I said above. But if you need an even quicker gut check, and five questions is too many, just ask yourself one: Would I be a jerk if I said this to someone's face? If the answer is yes, remind yourself there is a real person on the other end of that computer screen.
Take a beat, or do nothing.
Take a moment and be silent. If you are feeling incredibly passionate, especially in an angry way about an issue, don't respond right away (this works for emails too!). Wait until you're calm and then collect your thoughts before sharing them. And sometimes, it's okay to not respond at all. You actually do not need to comment on every article, snap, video, or meme you see online. You don't even have to react!
Listen/read to understand, not to respond.
One of the drawbacks to this wonderful world in which we are all content creators is that we're all content creators. Have you ever found yourself in a conversation where you hear one sentence someone says and then you're not even listening to the rest? You're just waiting for them to finish so that you can respond? This happens a lot online, especially with people skimming quickly and often times just reading a headline. Just as you know it would be better to listen for understanding, read for comprehension. Take that beat, and then respond. Or don't.
Take it outside.
Take it outside into the real world. If something feels very personal, or heated, or challenging, ask a person if you can talk face to face about it. It can be so easy to shout angry things at each other through our computers and mobile devices. But that's not what helps us build empathy, solidarity, and collective action toward a better world. And isn't that the brave, empathic youth we're trying to develop? We need to continue doing the hard work of developing excellent in person communication skills. Teach workshops about body language, conflict resolution, difficult conversations, and cultural responsiveness. It will carry through to how your students interact online.
I have some great news for you: you don't have to reinvent the wheel. There are some excellent online resources for online courses, activities, and tools you can bring into your classroom, or into your home if you're a parent. One favorite of mine is CyberWise, whose tagline is "No Grownup Left Behind." On their easily navigable site, you can find online modules, PDF tip sheets, and activities for school and home.
Want to learn how you can help your students develop effective skills for civic participation? Join us for our webinar, "Igniting Civil Discourse in Our Students this Summer," to learn about strategies you can use.