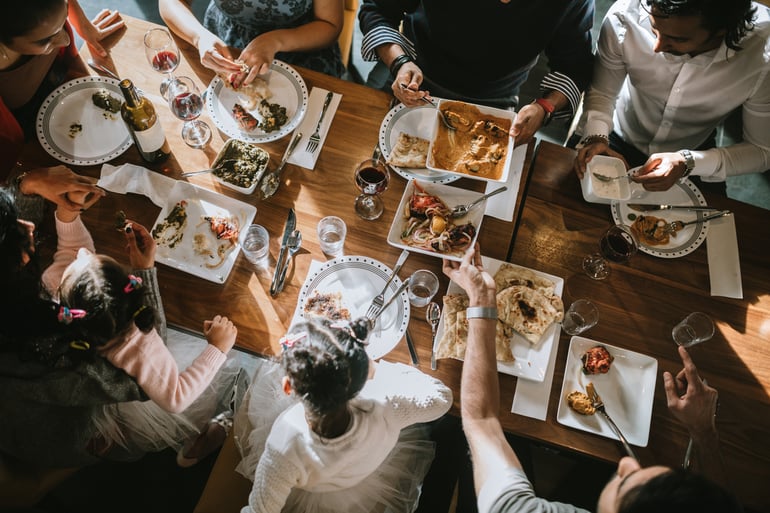 As we delve deeper into the holiday season, many of us may find ourselves in the midst of contentious discussions. The events of 2020 have brought a host of challenging issues to the surface as we reach levels of political polarization not seen for decades. Irrespective of the many factors that got us here, one of the most important questions now is how do we have meaningful conversations in the midst of it? Especially in conversations with relatives and other loved ones—conversations in which establishing bonds of familiarity and shared history is often not required—what does it look like to reach across ideological chasms to engage in productive dialogue? Whether around the dinner table, in a place of worship, or over a virtual video chat, we need to hone these interpersonal skills if we are to move forward.
Our partners at The Better Arguments Project are committed to helping people construct more compelling arguments as they engage in conversations on divisive issues. To them, that means bringing greater attention to the historical context that informs the debate in question, exhibiting emotional intelligence by attending to why people may hold opposing views, and recognizing the significance of power differentials between speakers as they surface in a given conversation.
In their work, The Better Arguments Project outlines five principles of a better argument that we can use as a framework for connecting with those we may encounter in dialogue:
Take Winning Off the Table
Better Arguments recommends focusing the interaction on forging a shared sense of community rather than besting the other person or even reaching a resolution, as that is not always possible.
Prioritize Relationships and Listen Passionately
Better Arguments encourages that people listen to their fellows to learn from them rather than to win an argument.
Pay Attention to Context
A Better Argument encourages people to consider the impact of the culture of one's place on a given discussion, begin with questions relevant to that community, and prioritize accessibility to community members.
Embrace Vulnerability
For too many Americans today, exposure to new information and discussion is limited to various echo chambers. Moving beyond these enclosures requires courage and vulnerability; both are necessary.
Make Room to Transform
The Better Arguments Project argues that a better argument is "a transformational experience for all involved" with an underlying goal of changing "how we engage with one another in order to build a community."
Listen as Facing History President and CEO Roger Brooks speaks with The Better Arguments Project about the importance of honing our capacity to engage in critical discourse.
--
Facing History and Ourselves invites educators to use our Fostering Civil Discourse Guide to prepare for crucial classroom conversations in the new year.