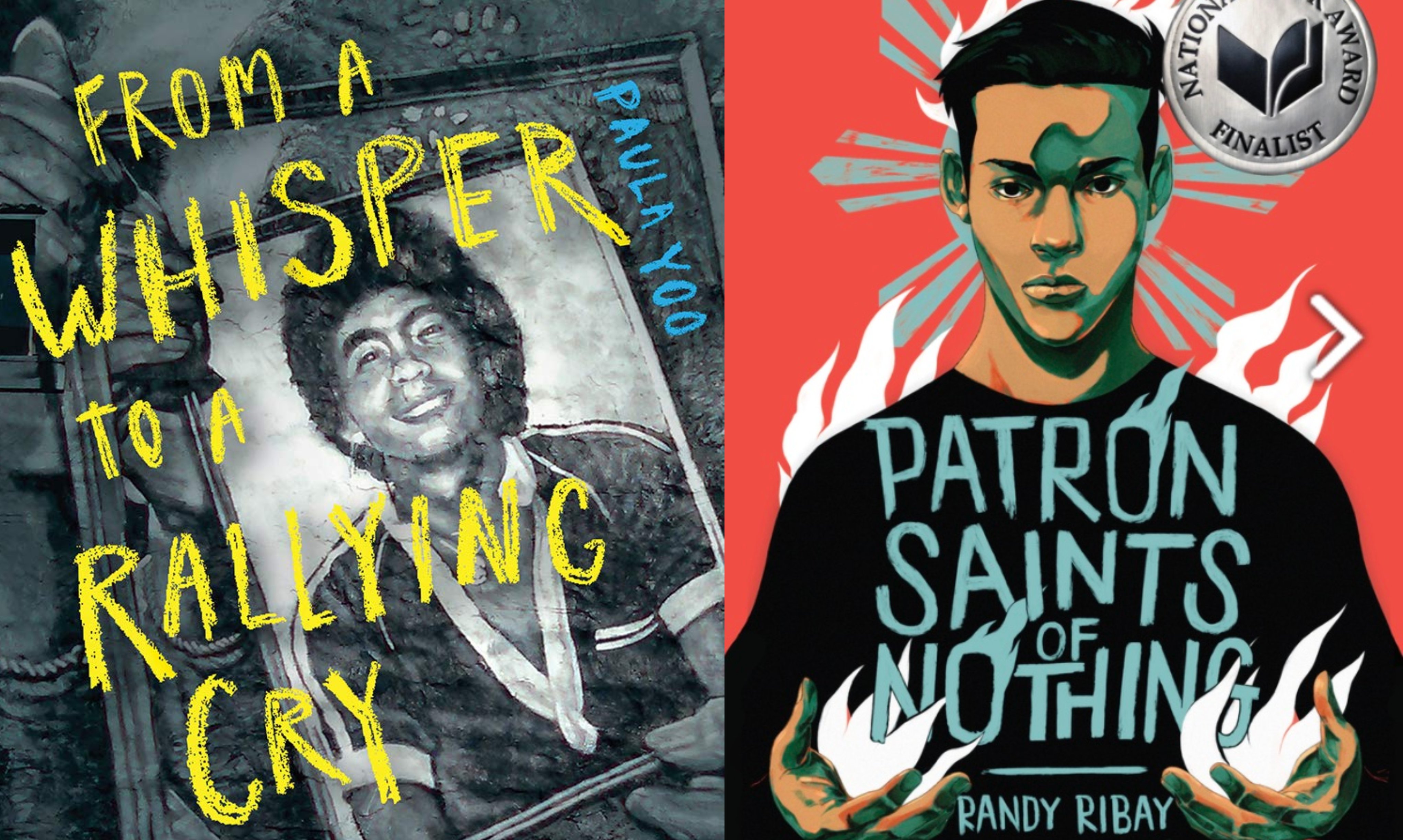 Asian Pacific Islander Heritage Month each May offers a valuable opportunity to evaluate the kinds of reading materials we are sharing with students throughout the year, and to consider whether Asian American and Pacific Islander (AAPI) experiences need to have a greater presence. Particularly this year, as racism and violence targeting AAPI people becomes more visible, it can be challenging to sift through the growing body of reading material and pinpoint the texts that are presented at an appropriate reading level, and in ways that are relatable to adolescent readers.
Below are five young adult (YA) books capturing AAPI experiences that educators can consider sharing with their students. These books cover significant thematic ground including the 1982 murder of Vincent Chin and the growth of the Asian American movement; the history of Japanese American incarceration; the global war on drugs; and navigating community-specific themes of immigrant identity and tokenism to navigating more universal themes of bullying, authenticity, and love as a young person.


From a Whisper to a Rallying Cry: The Killing of Vincent Chin and the Trial that Galvanized the Asian American Movement
By Paula Yoo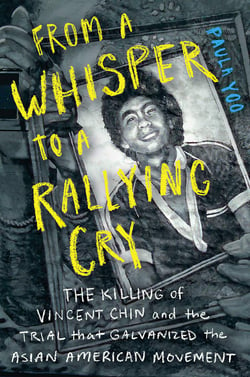 "America in 1982: Japanese car companies are on the rise and believed to be putting U.S. auto workers out of their jobs. Anti–Asian American sentiment simmers, especially in Detroit. A bar fight turns fatal, leaving a Chinese American man, Vincent Chin, beaten to death at the hands of two white men, autoworker Ronald Ebens and his stepson, Michael Nitz.
Paula Yoo has crafted a searing examination of the killing and the trial and verdicts that followed. When Ebens and Nitz pled guilty to manslaughter and received only a $3,000 fine and three years' probation, the lenient sentence sparked outrage. The protests that followed led to a federal civil rights trial―the first involving a crime against an Asian American―and galvanized what came to be known as the Asian American movement. Extensively researched from court transcripts, contemporary news accounts, and in-person interviews with key participants, From a Whisper to a Rallying Cry is a suspenseful, nuanced, and authoritative portrait of a pivotal moment in civil rights history, and a man who became a symbol against hatred and racism." ―Norton Young Readers


We Are Not Free
By Traci Chee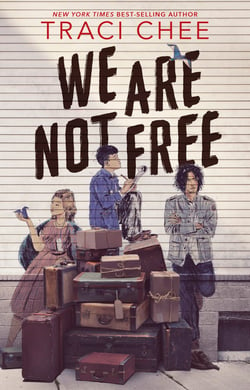 "From New York Times best-selling and acclaimed author Traci Chee comes We Are Not Free, the collective account of a tight-knit group of young Nisei, second-generation Japanese American citizens, whose lives are irrevocably changed by the mass U.S. incarcerations of World War II.
Fourteen teens who have grown up together in Japantown, San Francisco. Fourteen teens who form a community and a family, as interconnected as they are conflicted. Fourteen teens whose lives are turned upside down when over 100,000 people of Japanese ancestry are removed from their homes and forced into desolate incarceration camps. In a world that seems determined to hate them, these young Nisei must rally together as racism and injustice threaten to pull them apart." ―HMH Books for Young Readers
The Best At It
By Maulik Pancholy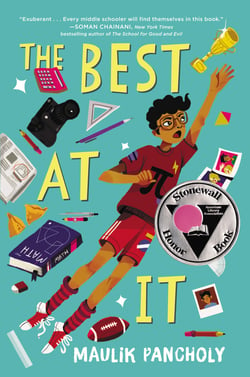 "Rahul Kapoor is heading into seventh grade in a small town in Indiana. The start of middle school is making him feel increasingly anxious, so his favorite person in the whole world, his grandfather, Bhai, gives him some well-meaning advice: Find one thing you're really good at and become the BEST at it.
Those four little words sear themselves into Rahul's brain. While he's not quite sure what that special thing is, he is convinced that once he finds it, bullies like Brent Mason will stop torturing him at school. And he won't be worried about staring too long at his classmate Justin Emery. With his best friend, Chelsea, by his side, Rahul is ready to crush this challenge.... But what if he discovers he isn't the best at anything? Funny, charming, and incredibly touching, this is a story about friendship, family, and the courage it takes to live your truth." ―Balzer + Bray
This is My Brain in Love
By I.W. Gregorio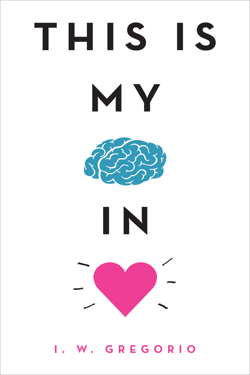 "Jocelyn Wu has just three wishes for her junior year: To make it through without dying of boredom, to direct a short film with her BFF Priya Venkatram, and to get at least two months into the year without being compared to or confused with Peggy Chang, the only other Chinese girl in her grade. Will Domenici has two goals: to find a paying summer internship, and to prove he has what it takes to become an editor on his school paper.
Then Jocelyn's father tells her their family restaurant may be going under, and all wishes are off. Because her dad has the marketing skills of a dumpling, it's up to Jocelyn and her unlikely new employee, Will, to bring A-Plus Chinese Garden into the 21st century (or, at least, to Facebook). What starts off as a rocky partnership soon grows into something more. But family prejudices and the uncertain future of A-Plus threaten to keep Will and Jocelyn apart. It will take everything they have and more, to save the family restaurant and their budding romance."
―Little, Brown Books for Young Readers

Patron Saints of Nothing
By Randy Ribay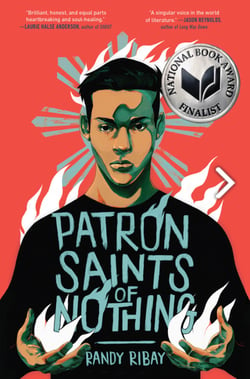 "A powerful coming-of-age story about grief, guilt, and the risks a Filipino-American teenager takes to uncover the truth about his cousin's murder. Jay Reguero plans to spend the last semester of his senior year playing video games before heading to the University of Michigan in the fall. But when he discovers that his Filipino cousin Jun was murdered as part of President Duterte's war on drugs, and no one in the family wants to talk about what happened, Jay travels to the Philippines to find out the real story.
Hoping to uncover more about Jun and the events that led to his death, Jay is forced to reckon with the many sides of his cousin before he can face the whole horrible truth -- and the part he played in it. As gripping as it is lyrical, Patron Saints of Nothing is a page-turning portrayal of the struggle to reconcile faith, family, and immigrant identity." ―Kokila

--
Facing History and Ourselves invites readers to use our Teaching Idea Bearing Witness to Japanese American Incarceration in the classroom.

Pictured above: Portions of the covers of From a Whisper to a Rallying Cry (Norton Young Readers, 2021) and Patron Saints of Nothing (Kokila, 2019).