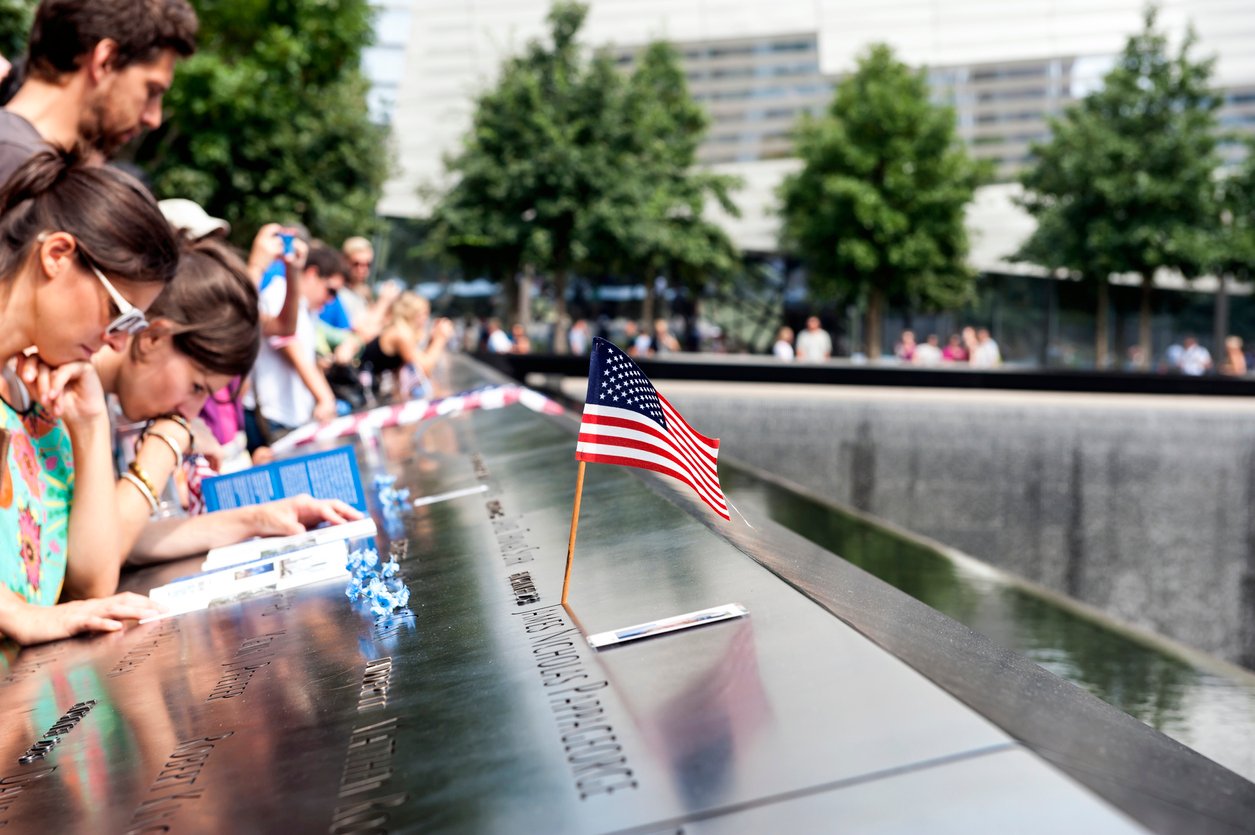 Like many American adults, I can tell you in specific detail where I was on the morning of September 11, 2001 and how the day unfolded as I learned of the terror attacks at the World Trade Center in New York City and the Pentagon. I was about one week into my sophomore year of high school, and in my English class in a classroom with a view of the Boston skyline. Because of the confusion of the day, and the fact that the planes that attacked the Twin Towers took off from Boston's Logan Airport just 3 miles away, we were dismissed early. I found my younger brother and we walked home, confused and on edge.
As I learned more about what had happened, life as I knew it began to change and the U.S. engaged in a new war, leaving me with a lot of questions about what was happening and why. I hadn't been taught about the global or historical contexts for the attacks. And still, now, with the 20th anniversary of the 9/11 attacks approaching and the tenuous withdrawal crisis in Afghanistan unfolding in disturbing detail, I find myself continuing to search for information and answers on how we got here.
In today's classroom, there are myriad challenges to addressing and teaching about the attacks of September 11, their place in history, and their continuing impact on our world. Some of those challenges lie with the adults, the educators — and your own knowledge, memories, experiences, and perspectives on what happened and why. Then there's the challenge of when and how to address it with your class and whether it's a part of the curriculum you teach or not. Do you talk about it in the moment — near the anniversary? Or later as part of a history or humanities unit? And, of course, at this point, no student in a middle school or high school classroom would even have been alive when the attacks took place. For students today, the attacks themselves are truly—and maybe simply—a terrible event of history.
But the painful legacy of these events and how they've shaped the world are evident every day. And young people want to understand more about September 11—not only the events of the day itself, but all that came before and has come after to form the world they live in. Below is a list of resources that can offer you multiple ways to contextualize and teach about what the 20th anniversary of September 11 means. From lessons on memory, legacy, and memorials that may be appropriate to commemorate the anniversary itself, to resources about news literacy, world history, and policy and conflict that could be used at any point in the year, we hope this list can help you answer some of the questions your students (or even you) might have about 9/11 and its legacy.
Resources: