Whether you're on the beach or preparing your syllabus for fall, check out these nonfiction and fiction titles that have the Facing History and Ourselves Library staff excited for summer reading!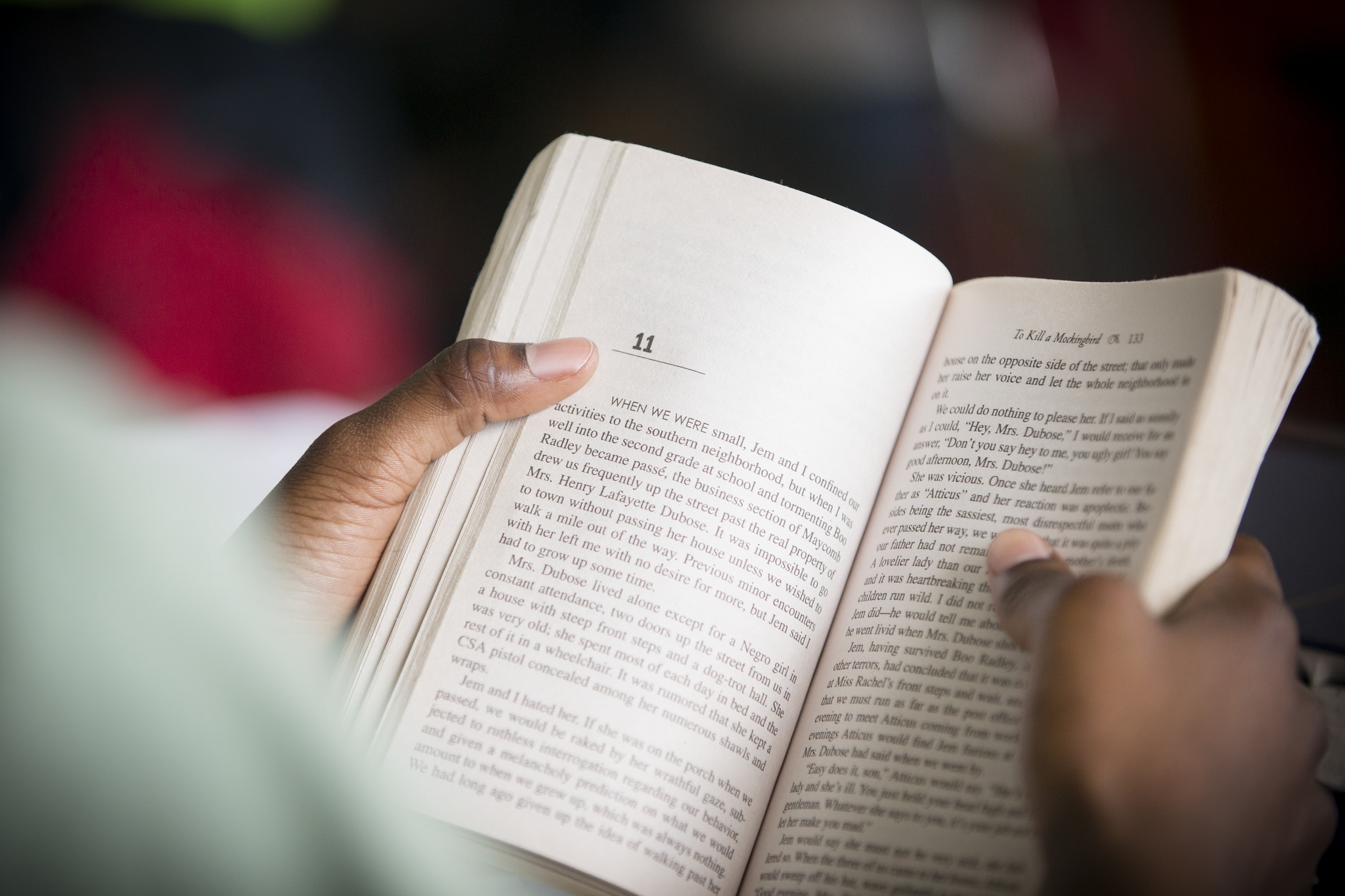 All the Light We Cannot See by Anthony Doerr
This page-turner of a novel, which just took home the Pulitzer Prize for fiction, is set in occupied France during WWII. It focuses on two primary characters, a blind French girl who takes part in the French Resistance and a German soldier in the Nazi army. The book follows their journeys as they navigate through dangers both physical and moral during this tumultuous historical period. Appropriate for upper high school and adult readers.
Learn about the history of the Holocaust and human behavior.
Avedis' Story: An Armenian Boy's Journey by Avedis Albert Abrahamian, edited by Carolann Najarian, M.D.
This highly readable memoir tells the story of Avedis Abrahamian, who survived the Armenian Genocide as a young boy. The book is a transcription (done by Avedis' daughter) of audio recordings he made 35 years ago. It follows Avedis' youth, his forcible displacement from Turkey at the hands of Ottoman Turks, the six-year journey he made with his mother and siblings to reach the United States, and his reunion with his father after 12 years of separation. Photographs and an appendix with additional information make this book even more useful for classroom use, or simply as an engaging read. Great for middle school readers and up.
Learn about the history of the Armenian Genocide.
Blindspot: Hidden Biases of Good People by Mahzarin R. Banaji and Anthony G. Greenwald
Social science research reveals that we all are influenced by unconscious biases. Banaji and Greenwald expound on the hidden biases that we harbor and illuminate how they show up in our daily lives. By becoming more aware, argue the authors, who developed the Implicit Association test along with colleague Brian Nosek, we can change our behaviors and be more tolerant of those around us. A thought-provoking read for high school students and adults.
Watch a video on how stereotypes affect us.
Brown Girl Dreaming by Jacqueline Woodson
Woodson's powerful and vivid poems give readers a glimpse into the life of a young girl growing up African American in the '60s and '70s. The collection tells the story of a girl seeking her place in the world and finding her voice through writing. While the story poignantly captures the inequality inherent in America, it also portrays the promise of change rising generations carry. Appropriate for readers in middle school and up.
Discover five resources that use poetry to build skills.
The Little Rock Nine and the Fight for Equal Education by Gary Jeffrey
This graphic novel tells the story of a small group of African American students selected to integrate Central High School in Little Rock, Arkansas, three years after the landmark 1954 Supreme Court decision Brown v. Board of Education. The powerful illustrations and text capture dramatic scenarios of hate, racism, and fear that the students faced as they tried to enter the school amidst a violent backlash from the white community. A good read for grades 4 and up.
Learn about the Little Rock Nine and the integration of Little Rock High School.
Painted in Words: A Memoir by Samuel Bak
In this elegantly written and poignant memoir of surviving the Holocaust, internationally renowned artist Samuel Bak sets aside his brushes to narrate stories from his life—as a child in Nazi-occupied Vilna, as a youth in European refugee camps, and as a maturing artist in Israel, France, Italy, Switzerland, and the United States. Suitable for readers in high school and up.
Go Set a Watchman by Harper Lee
Harper Lee's sequel to To Kill a Mockingbird is set to hit shelves on July 15, and it's one of the most highly-anticipated books to be published in the 21st century. Originally written in the 1950s, Go Set a Watchman features many of the characters from To Kill a Mockingbird, some 20 years later.
Download a free excerpt from Facing History's new guide Teaching Mockingbird.
Many of the books featured in this post can be found at your local library, bookstore, or through AmazonSmile. When you shop on AmazonSmile, type Facing History and Ourselves National Foundation, Inc. in the charity search box and select us as your charity. That way, when you shop, a portion of your eligible purchases will go directly to support our work around the world. Find out more.
What book is on your summer reading list? Comment below!