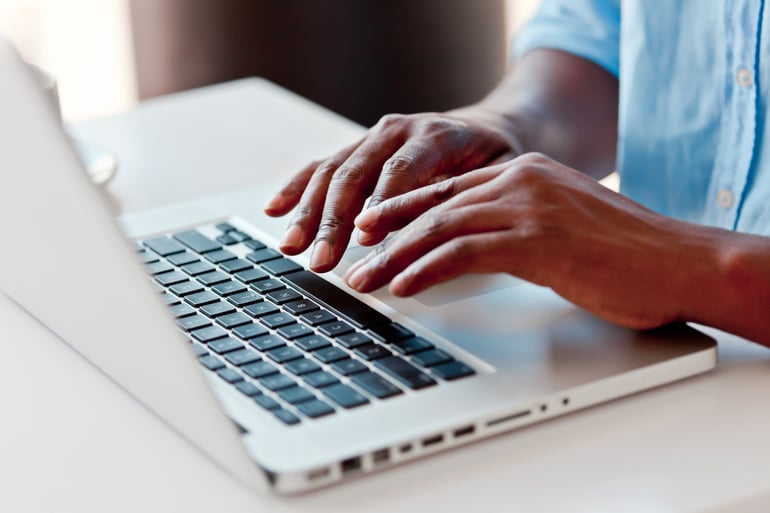 Genocide Awareness Month each April is an annual period of remembrance that sheds light on the extremes of human behavior, surfacing the evil, altruism and resilience of which human beings are capable. As we sit with the strong emotions that this reflection elicits, there is also a rich opportunity to think critically about the specific historical and contemporary conditions under which genocide has occurred.
Below are 9 classroom resources that educators can use to unite head, heart, and conscience in their instruction on genocides past and present:
Historical Resources
Totally Unofficial: Raphael Lemkin and the Genocide Convention
Born in 1900, Raphael Lemkin devoted most of his life to a single goal: making the world understand and recognize a crime so horrific that there was not even a word for it. Lemkin took a step toward his goal in 1944 when he coined the word "genocide." In 1948, the newly formed United Nations used this new word in the Convention on the Prevention and Punishment of the Crime of Genocide, a treaty that was intended to prevent any future genocides. This case study of Raphael Lemkin challenges us to think about what it will take for individuals, groups, and nations to take up Lemkin's challenge.
Holocaust and Human Behavior
Holocaust and Human Behavior is a program for middle and high school that engages students and teachers in a study of the Holocaust through the lens of human behavior. Students make the essential connection between history and themselves. By using the book of readings, primary sources and professional development, teachers take students on a journey through profound questions about human behavior. Originally published 40 years ago, it was updated in 2016 to reflect the latest scholarship on the Holocaust.
Teaching Night
This book helps educators lead students through a reading of Night that promotes their literacy skills, deepens their historical understanding of the Holocaust, and fosters social-emotional competencies like empathy. Our guide to the memoir offers classroom-ready activities and a rich collection of media that take students on an exploration of these central questions.
Crimes Against Humanity and Civilization: The Genocide of the Armenians
This series of eight lessons is organized as a mini-unit for teaching the Armenian Genocide. Most of these lessons are designed to be used with the film The Armenian Genocide (Two Cats Productions), which aired on PBS on April 17, 2006 and is available to stream online.
The Nanjing Atrocities: Crimes of War
The Nanjing Atrocities: Crimes of War details the events unfolding in China and Japan in the years leading up to World War II in East Asia, and the Japanese occupation of the city of Nanjing, China, in 1937. Following our guiding scope and sequence, this resource lays a broad framework and contains an in-depth examination of the war crimes known today as the Nanjing Atrocities.


Contemporary Resources
Teaching About the Ukrainian Refugee Crisis
The Holodomor (or Ukrainian genocide) of 1932-1933 has been in the news recently in the connection with Russia's recent invasion of Ukraine on February 24, 2022. The escalating conflict is causing a widespread humanitarian crisis, as civilians are injured, killed, or forced from their homes. This Teaching Idea is designed to help students explore the mounting refugee crisis that has unfolded in the context of this war and also points to resources concerning the history of Ukraine and its relationship to Russia.
Genocide Still Happens
This Teaching Idea offers suggestions for how educators can discuss the current problem of genocide with your students. Use the additional resources at the end of the lesson to provide students with historical context or a deeper exploration of contemporary case studies. Additional context on the Rohingya crisis is available in our lesson. The Vox article "What Myanmar's Coup Could Mean for the Rohingya and Other Persecuted Minorities" provides additional context for how the recent military coup in Myanmar might impact the ongoing atrocities against the Rohingya.
Responding With Humanity
In many Facing History and Ourselves classrooms, students learn about the history of the Holocaust, the Armenian Genocide, and other examples of collective violence. But genocide and mass violence aren't confined to history. This Teaching Idea can help educators discuss genocide with students, explore past and present instances of mass atrocities, and consider ways that individuals, communities, and governments can respond.
Human Rights in the News
On December 10, 1948, the United Nations adopted the Universal Declaration of Human Rights (UDHR), a historic commitment to universal rights. In this Teaching Idea, students use the UDHR as a framework for understanding both the progress that has been made since 1948 and the areas where we continue to fall short in protecting and promoting human rights. This analysis can inspire and motivate students to dedicate themselves to the cause of human rights worldwide by promoting them in the "small places close to home," which is where, according to Eleanor Roosevelt, they begin.

--
Facing History and Ourselves invites educators to use our seminal case study, Holocaust and Human Behavior.


Note: This is an updated version of a piece initially published in April 2021.