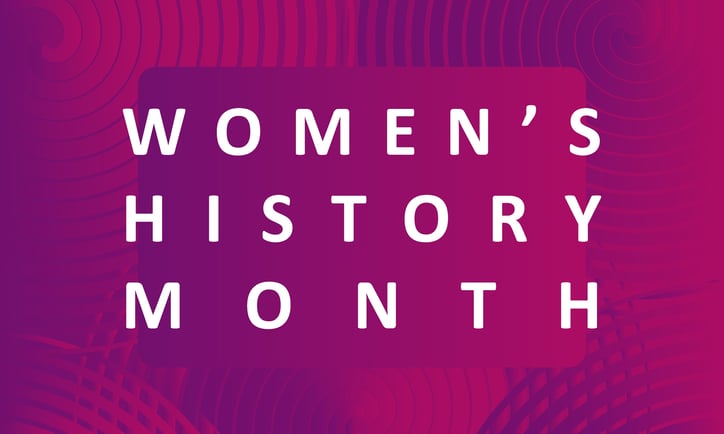 Women's History Month each year is a fabulous time for teachers to recommit to integrating the experiences of women and girls into instruction on history and contemporary society all year.
Check out the following 9 classroom resources that offer a historical look at women making history in various contexts and/or a bridge that helps you and your students explore connections between women's history and women's experiences today.
Teaching Ideas Linking Women's History to Contemporary Society
Kamala Harris, Shirley Chisholm, and the Power of Representation
In 2020, Kamala Harris made history as the first woman, the first Black American, and the first American of Asian descent to be elected Vice President of the United States. Harris is an inspiring "first" in many ways, but the path to her election was paved by many other women and people of color. One such woman was Shirley Chisholm who—in 1972—became the first woman to seek a major party's nomination to run for president of the United States.
In this Teaching Idea, students learn about Shirley Chisholm's ground-breaking career, her legacy, and the significance of Vice President Kamala Harris's election.
The Equal Rights Amendment: A 97-Year Struggle
The Equal Rights Amendment (ERA) fell just short of the 38 states required for ratification by the 1982 deadline set by Congress. Recently, however, activists have pushed to revive the campaign to ratify the ERA. Whether or not the ERA becomes a part of the Constitution as a result of the current process, it is important for students to learn about the amendment given the challenges it has faced and what it says about American history and contemporary society.

This Teaching Idea provides an overview of the ERA and an opportunity for students to explore some of the history behind the struggle around its ratification.
Brave Girl Rising: A Refugee Story
This Teaching Idea was created in partnership with Girl Rising, a non-profit organization that uses stories to change the way the world values girls. This resource invites students to engage with the story of a Somali-born girl named Nasro who lives in the world's largest refugee camp in Kenya. Students are invited to examine the challenges she faces and the strength she discovers. They also explore how an individual's story, told with rich imagery and language, can spark empathy and ethical reflection on an issue whose vast scale can be difficult to grasp.

Teaching Units on Women's Resistance in History
Stitching Truth: Women's Protest Art in Pinochet's Chile
Stitching Truth: Women's Protest Art in Pinochet's Chile is the story of the sisters, wives, and mothers who made up the women's protest movement in Chile during Pinochet's dictatorship (1973-1990). It is an incredible story of courage and resistance. Facing what would seem like insurmountable odds, the women challenged silence and terror imposed by Pinochet, his military, and his secret police.
Intended to make the material appropriate for classroom use, this case study includes connections questions for student reflection, suggested further reading, and primary source documents.

Fundamental Freedoms: Eleanor Roosevelt and the Universal Declaration of Human Rights
Surveying Eleanor Roosevelt's early years and then concentrating on her life-long commitment as an activist, Fundamental Freedoms tells of Eleanor's pivotal role in creating the Universal Declaration of Human Rights (UDHR) in the aftermath of World War II and the Holocaust.
As demonstrated throughout all four parts of this resource, Eleanor was no ordinary person: she redefined the role of a first lady as she established her own career as a nationally-syndicated journalist and continually spoke out on behalf of the underprivileged.

Holocaust and Human Behavior
Our seminal case study Holocaust and Human Behavior contains an array of rich resources concerning the experiences of women and greater themes surrounding gender that emerged in the time. Explore the role that the resources below can play as you teach about women's history this month and all year:

Seeking a Strategy that Works
Nested within the Choosing to Participate section of Holocaust and Human Behavior in which the case study's core moral lessons are extended to other contexts, this reading and its accompanying discussion questions explore violence against women in Pakistan and around the world. Questions provoke students to consider how they can learn more and challenge violence against women within their own communities.


---


Facing History and Ourselves invites educators to use our Teaching Idea, Kamala Harris, Shirley Chisholm, and the Power of Representation in the classroom.