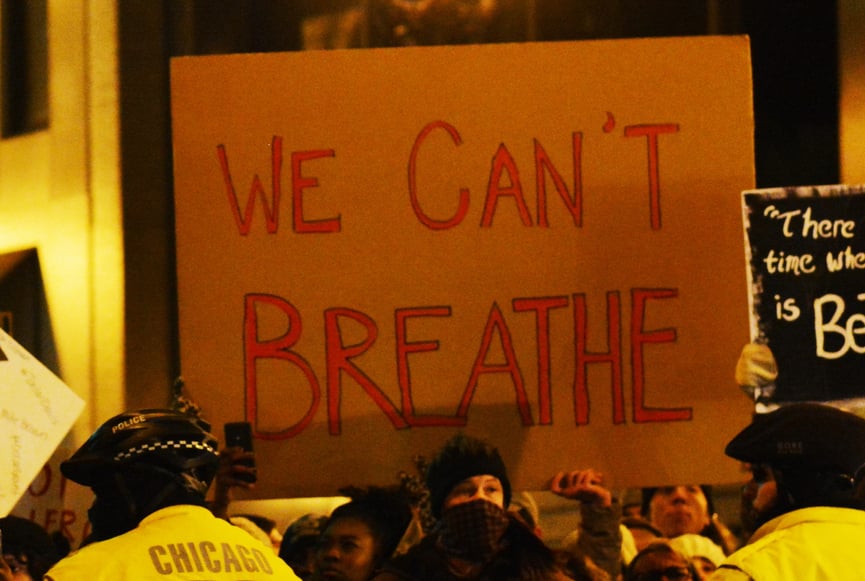 On May 25, 2020, a black Minnesota man, George Floyd, was killed after a white police officer suffocated him while a group of officers looked on. Floyd, like so many black people who have come before him, was stopped by the police while driving and would not make it home that night. Given the innate limitations of virtual instruction, we are currently examining what it would mean to create space for brave and supportive processing of events like this one in virtual classrooms. But even as we thoughtfully expand the tools we offer to meet this moment, we believe that⁠ learning, reflection, and action must begin immediately in our personal lives. Pausing to apprehend the gravity of Floyd's death, the historical and contemporary political contexts in which it occurred, and the tools for self-care and resistance that are available to us is paramount.
We invite you to explore the resources below as you process this tragedy and the broader histories of violence in which it is embedded:
75 Things White People Can Do for Racial Justice
A list of actions that white people can take to counter anti-black racism as it manifests in contexts ranging from city governments to one's own interpersonal practices and approaches to childrearing.


Courtney E. Martin, author of The New Better Off: Reinventing the American Dream, offers concrete suggestions to parents about how to raise white children with an awareness of racism, and cultivate their sense of responsibility for challenging it within themselves and the world around them.