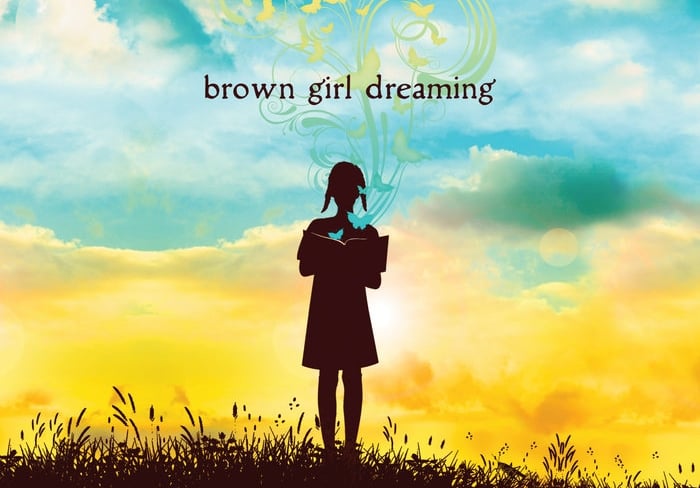 The Black Lives Matter movement is working to create a more just and equitable society by pushing for systemic reforms and raising awareness of violence and racism against African Americans and other Black people worldwide. The name of the movement, Black Lives Matter, is simple and direct, yet radical in asserting that Black people, and their history and lived experiences past and present, be seen, heard and known. One way to learn more is to read broadly about Black lives. This list brings together a varied group of memoirs by African American and Black authors, each of which shares their unique journey and perspectives, and illustrates some of the diversity of the Black experience. Although many of the authors describe experiences with personal or systemic racism, it is important to note that all of the authors also touch upon their full range of human experiences, including joy, humor and fun.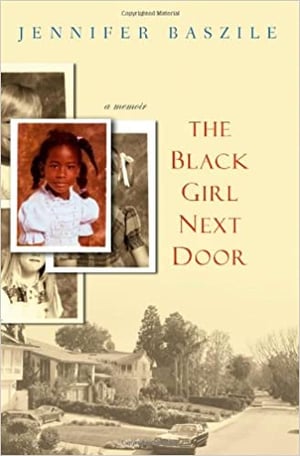 The Black Girl Next Door, by Jennifer Baszile.
Ages 14 and up.
The Black Girl Next Door is an engaging and authentic memoir focusing on Jennifer Baszile's childhood and adolescence as the daughter of a Black middle class family in a predominantly white California suburb in the late 1970's and early 1980's. Although the community was "integrated," she recounts several episodes of everyday racism that she experienced, including from white classmates and teachers. During her childhood and adolescence, Jennifer struggled to define herself as "the black girl next door" while living out her parents' dreams for Black excellence and high academic achievement. Although her family was often likened to the Huxtables of The Cosby Show, eventually the struggle to be the perfect Black family became an unbearable burden, and her parents' marriage faltered. However, along the way, Jennifer developed resilient strategies that enabled her to successfully navigate her school and neighborhood, despite its lack of inclusivity. Her story provides insight into the challenges that even economically privileged Blacks encounter due to racism.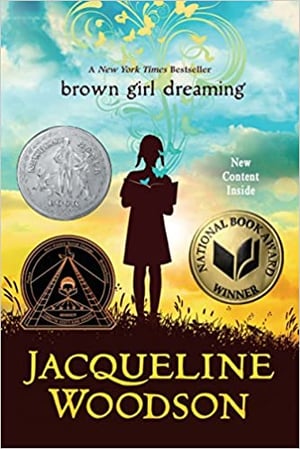 Brown Girl Dreaming, by Jacqueline Woodson.
Ages 10 and up.
In this acclaimed memoir, Jacquelyn Woodson shares her childhood memories and reveals the first sparks that ignited her writing career in free-verse poems about growing up in the North and South. She recalls what it was like to grow up in the 1960s and 1970s, living with the remnants of Jim Crow, and her growing awareness of the Civil Rights Movement. Woodson's eloquent poetry also reflects the joy of finding her voice through writing stories, despite the fact that she struggled with reading as a child. This engaging book is wonderful to read and discuss with family members or friends. Check out our Remote Book Club guide for tips on planning and conducting a book discussion.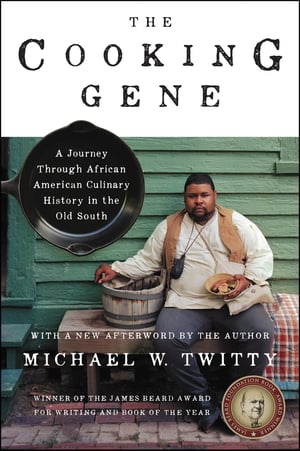 The Cooking Gene: A Journey Through African American Culinary History in the Old South, by Michael Twitty.
Ages 14 and up.
In this wide-ranging memoir of Southern cuisine, Twitty explores his ancestry through food, from Africa to America and slavery to freedom. He touches on the culture wars of who "owns" Southern food, and celebrates the myriad ways food can bring people together across race, class, religion and geography. In it, he states "I dare to believe all Southerners are a family. We are not merely Native, European, and African. We are Middle Eastern and South Asian and East Asian and Latin American, now. We are a dysfunctional family, but we are family." Michael W. Twitty is a noted culinary and cultural historian and the creator of Afroculinaria, a blog exploring the culinary traditions of Africa, African America, and the African diaspora.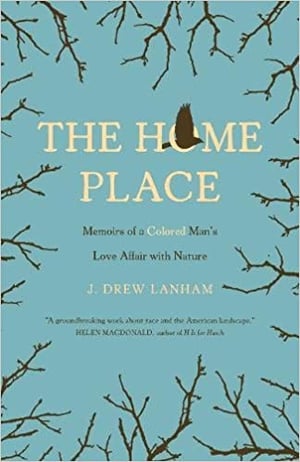 The Home Place: Memoirs of a Colored Man's Love Affair with Nature, by J. Drew Lanham.
Ages 14 and up.
In Home Place, ornithologist, ecologist and Clemson University professor J. Drew Lanham writes expansively about his life and, in particular, his "love affair with nature." He writes about the influence of his family and community members in Edgefield, South Carolina, and the insights he gleaned about the natural environment by keenly observing it from a young age. A candid and revelatory window on the complicated relationship many African Americans have with the "land" that their ancestors were enslaved upon; Lanham's story reveals the many avenues of joy and connectedness to the earth, and the creatures on it, that sustain him. Check out this video featuring J. Drew Lanham, Bird-Watching While Black.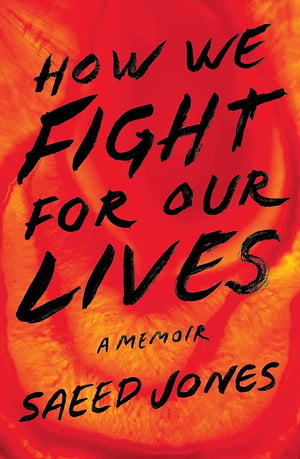 How We Fight for Our Lives: A Memoir, by Saeed Jones.
Ages 16 and up.
In this coming-of-age memoir, award winning poet Saeed Jones reflects on his struggle to accept his identity as a young, Black, gay man. Through a series of lyrically crafted vignettes, Jones charts the course of his young life from his birthplace in Memphis to his boyhood home in Texas, and then his pursuit of higher education in Kentucky and New Jersey. He draws the reader into his childhood and adolescence, talks about his calling as a writer, and shares his joys and struggles on the journey to embracing his identity as a Black gay man. Listen to Saeed Jones reflect on identity and acceptance in this NPR interview.


March Trilogy, by John Lewis, Andrew Aydin and Nate Powell.
Ages 12 and up.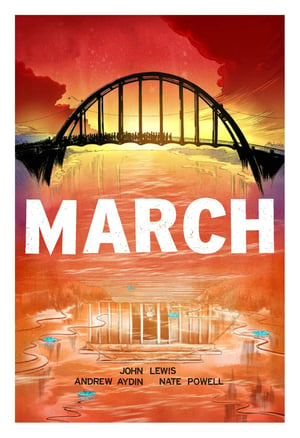 Congressman John Lewis was an American icon, and one of the key figures of the Civil Rights Movement. His commitment to justice took him from an Alabama sharecropper's farm to the halls of Congress, from a segregated schoolroom to the 1963 March on Washington, and from receiving beatings from state troopers on the Selma March to receiving the Medal of Freedom from the first African-American president. He created March, a graphic novel trilogy, in collaboration with co-writer Andrew Aydin and award winning artist Nate Powell to inspire a new generation of young activists. March is a vivid first-hand account of John Lewis' lifelong struggle for civil and human rights, his participation in the Selma March, and his deep commitment to non-violence, as well as a reflection on how much has and has not changed since the days of Jim Crow. To learn more, watch "Bridge to Freedom," the episode of Eyes on the Prize focusing on the Selma to Montgomery march.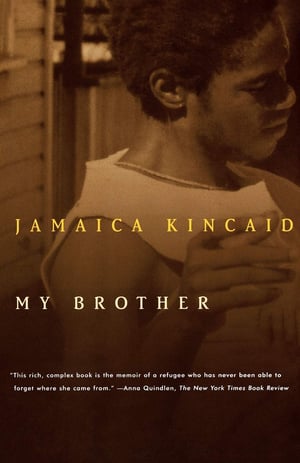 My Brother, by Jamaica Kincaid.
Ages 15 and up.
Jamaica Kincaid's book, My Brother, is both a memoir and a frank recounting of the life and death of her brother, Devon Drew, who died of AIDS in 1996 at the age of thirty-three. Although written in the 1990's, it takes on renewed relevance during the current dual public health crises of COVID-19 and systemic racism. It is also a story of Kincaid's family on the island of Antigua, led by the powerful, sometimes intimidating figure of the writer's mother. Her poetic perceptions of the lives of her brother and family comprise an unvarnished account of a life that ended too early, and a reflection about the complex feelings that linger after someone is gone.


Turning 15 on the Road to Freedom, by Lynda Blackmon Lowery.
Ages 11 and up.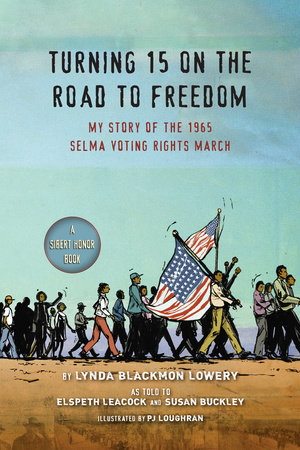 In this gripping memoir, author Lynda Lowery shares her experiences of participating in the voting rights march of 1965 from Selma to Montgomery as a young teen. Younger by a decade than John Lewis, her voice is one that is not often heard: that of a young high school student involved in the movement. She describes the intimidation and use of racial epithets against protesters during the march, but also the significant role that students played in organizing and carrying out the student protests, often missing school in order to participate. The book includes archival photos and illustrations, and is a great book for a family to read and discuss together as a historical connection to the current student-led Black Lives Matter protests. To hear Lynda describe her experience on the march, check out this video. Consider reading alongside the March Trilogy (referenced above) and compare the perspectives and experiences of John Lewis and Lynda Lowery during the Selma March. Facing History often brings together students with changemakers. A couple of years ago, Facing History student leaders in Memphis were fortunate to have the opportunity to talk with Ms. Lowery about current voting rights activism.
--
Facing History invites educators to use our Teaching Idea, "Reflecting on George Floyd's Death and Police Violence Towards Black Americans," in the classroom.
PHOTO: A portion of the cover of the audiobook version of Brown Girl Dreaming by Jacqueline Woodson (Penguin Random House Audio).