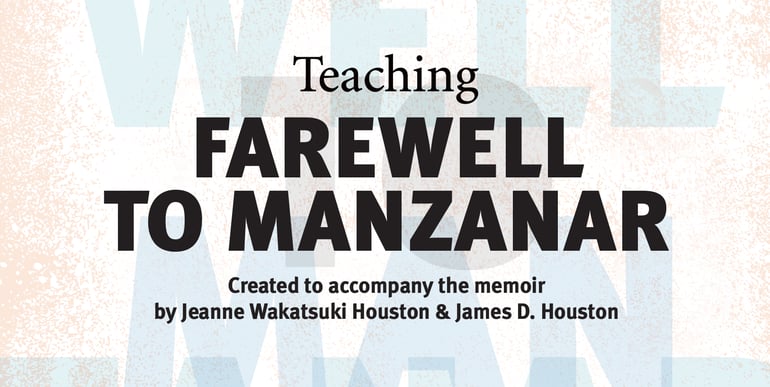 Here at Facing History, we see awareness months as opportunities to deepen our knowledge of and attention to the histories and contemporary experiences of historically marginalized communities. However, the focus on celebrating these communities over one particular month can further marginalize the very experiences we are hoping to elevate. With this in mind, what follows is an invitation to engage with important themes raised by Asian / Pacific American Heritage Month this May and throughout all of the months of the year.


Though Asian and Pacific Islander American (AAPI) people have faced racist violence in the United States for centuries, the endurance of this racism has become more visible in recent years as an uptick in violence targeting AAPI peoples entered the national consciousness. This virulent racism and the structures that allow it to persist demand response, and education is one of our most powerful tools for raising consciousness and taking steps toward repair.
For many educators who are eager to begin exploring AAPI history and contemporary experiences with students, it can be challenging to know where to start. We invite educators to use the following curricular resources and professional development offerings to begin a journey of reflection, dialogue, and learning in the classroom.
Japanese American Incarceration
Bearing Witness to Japanese American Incarceration (Teaching Idea)
March 21, 1942, marks the date that Congress passed Public Law 503. This legislation authorized the federal courts to enforce President Roosevelt's Executive Order 9066, which sanctioned the forced removal and incarceration of Japanese Americans on the West Coast in internment camps.
This Teaching Idea probes some of the complex issues arising from the history of Japanese incarceration during World War II. While not comprehensive, these resources and activities enable students to explore difficult questions about national identity, institutional racism, and the boundaries of US citizenship.
Teaching Farewell to Manzanar (Unit)
Jeanne Wakatsuki was seven years old in 1942 when the United States government authorized the forced relocation of all Japanese Americans on the West Coast to internment camps. Teaching Farewell to Manzanar interweaves a literary analysis of Jeanne's memoir with an exploration of the relevant historical context surrounding her experience.
This guide provides engaging activities, teaching strategies, and recommended media to structure your students' reading of the memoir. Throughout their study, students will return the central questions: How do our confrontations with justice and injustice help to shape our identity? How do those confrontations influence the things we say and do?
Teaching Farewell to Manzanar: A Memoir of Japanese Internment (On-Demand Webinar)
Watch this webinar to explore teaching Jeanne Wakatsuki Houston's powerful memoir of her family's internment at Manzanar Internment Camp in California.

George Takei: Standing Up to Racism Then and Now (On-Demand Webinar)
As part of the Facing History virtual Community Conversation Series, actor and activist George Takei discusses his family's wrongful incarceration during World War II and how we can all take action against anti-Asian racism on the rise today.
And Then They Came for Us (Documentary)
This history of Japanese American internment during World War II is retold in this documentary from Abby Ginzberg and Ken Schneider. It also follows Japanese American activists today as they speak out against the Muslim registry and travel ban.
Chinese American Experience and Chinese Political History
Becoming American: The Chinese Experience (Documentary) + accompanying study guide
The film Becoming American: The Chinese Experience describes the ways the first arrivals from China in the 1840s, their descendants, and recent immigrants have "become American." It is a story about identity and belonging that will resonate with all Americans. The goal of the study guide that accompanies the film is to explore this universal theme within this particular history. Throughout the guide, students are encouraged to relate the experiences of Chinese Americans in America to their own community's histories and the history of the nation as a whole.
Teaching Red Scarf Girl (Unit)
Teaching Red Scarf Girl has been developed to help classrooms explore essential themes, including conformity, obedience, prejudice, and justice. This study guide accompanies Red Scarf Girl, Ji-li Jiang's engaging memoir that provides an insightful window into the first tumultuous years of the Cultural Revolution in China. Exploring the choices made by Jiang, her family, and her peers provides an opportunity for students to gain awareness of a significant moment in world history and provides them with an opportunity to reflect on their own role as members of families, schools, neighborhoods and nations.
Native Hawaiians and Indigenous Sovereignty
Indigenous Rights and the Controversy Over Hawaii's Maunakea Telescope (Teaching Idea)
Since mid-July 2019, Native Hawaiian protesters have been blocking the construction of the Thirty Meter Telescope (TMT) on Maunakea (also spelled Mauna Kea), the highest mountain in Hawaii. Maunakea has some of the clearest views of the skies in the world, and it also is one of the most sacred places to Native Hawaiians. Many Native Hawaiians view the plan to build this telescope on Maunakea's peak as the latest affront to their rights over their ancestral lands. The events on Maunakea raise important questions about the US government's treatment of indigenous peoples and Native Hawaiians' claims to sovereignty. This Teaching Idea provides historical context for the protests against the Thirty Meter Telescope and helps students explore the reasons why many Native Hawaiians oppose its construction.
--
Facing History and Ourselves invites educators to use our Teaching Idea Bearing Witness to Japanese American Incarceration in the classroom.

Pictured above: A portion of the cover of Teaching Farewell to Manzanar (Facing History and Ourselves, 2018).