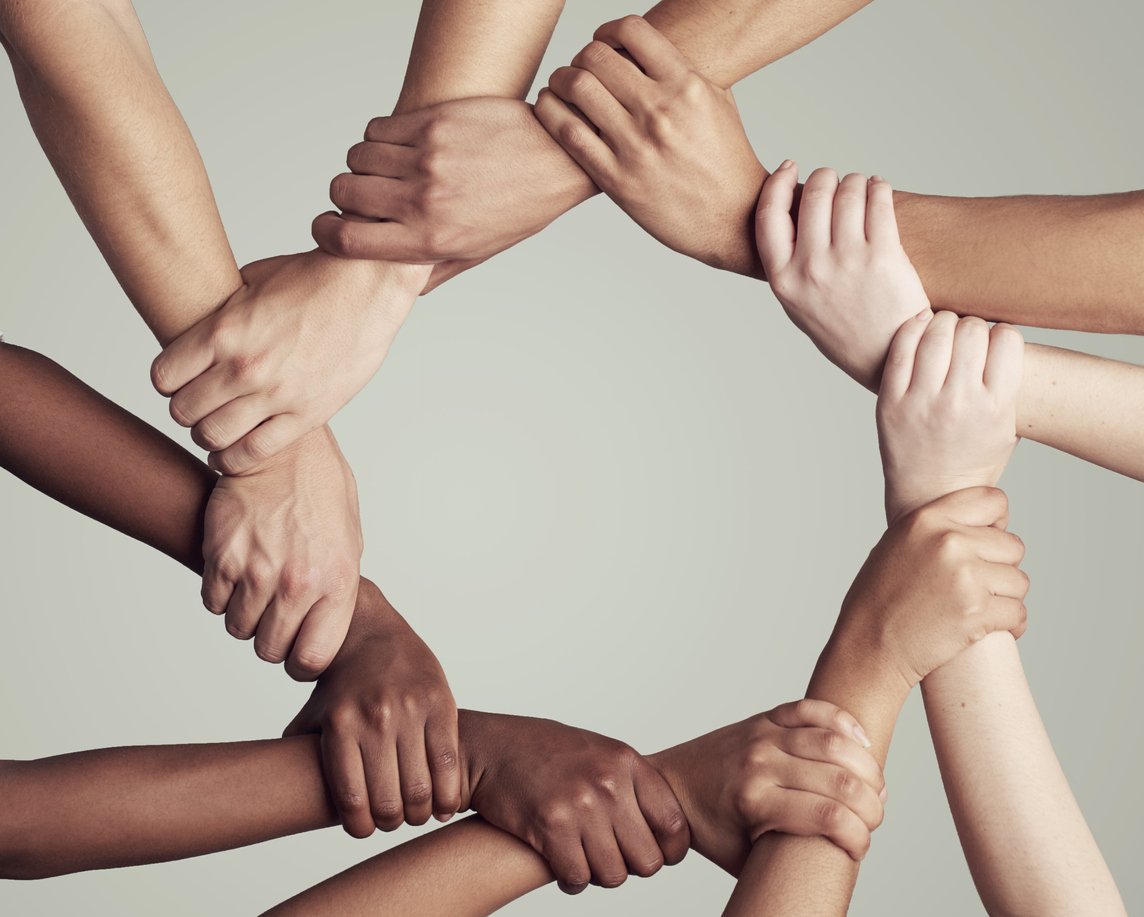 In two recent interviews, I spoke with high school teacher Dexter Britt and Facing History Program Associate Rose Sadler about the challenges and opportunities inherent in teaching black history in the middle and high school setting. Speaking from black and white racial backgrounds, they discuss some of the complexities inherent in teaching black history and strategies that teachers can use to promote meaningful learning on the subject all year long.
KS: Can you say a little bit about your current roles as educators, your prior classroom experience, and any social identities that you feel have been particularly salient in your experience of teaching black history?
DB: I've been teaching at Kingsbury High School in Memphis, Tennessee for six years. During my first two years of teaching, I taught multiple electives including African American History, Humanities, and US History. And then beginning in my third year, I began teaching only US History, Honors US History, and AP US History. I also serve as the Instructional Leadership Team Content Lead for the History department, as well as a mentor teacher for the third year now. As far as social identities that I feel are at play as I'm teaching black history, one is just that being a black male makes it more raw and real for me to teach it… I try to push my students to see themselves as more than individuals who are concerned about their own personal success, but also the success of other people and the community as a whole.
RS: I serve as a Program Associate at Facing History in Brookline, Massachusetts where I've worked for five years now, and so my job is to train teachers in our curriculum and support them with implementation. I was a classroom teacher for seven years prior to joining Facing History where I taught middle school social studies in public school settings, both suburban and urban. In terms of my social identities, I identify as a white educator, and a lot of my schooling experiences really aligned with the dominant culture in schools, so when thinking about teaching black history, there is a lot of personal work that I've taken on and will continue to do in terms of uncovering the narratives that I was not exposed to as a student, and that are still not part of the dominant narrative.
KS: In what ways, if any, would you distinguish black history from American history and why?
DB: Black history needs to be told on the one hand because, historically, the stories that line our history books have only been told from a white, male, European perspective. I think any good history teacher will tell you that effective history education requires bringing in multiple perspectives so, as a student, you can gain a better understanding of the whole mosaic of history. At the same time, as a US History teacher, I think that black history is American history. And you shouldn't only teach black history in February because it is so intertwined with the story of America.
RS: I think it's an important tension, and I have a both/and way of thinking about it. I think that black history is both American history and ought to be central to our understanding global history from social, political, and economic perspectives. And at the same time, because black history has not been part of our canonical way of narrating history, it is incumbent upon us to dedicate a specific month to really reflecting as educators and allowing our students to reflect on black history. This should include attention to black heroes and holidays, but it's also definitely a chance to go beyond both and really center black history in our telling of world history.
KS: What, if any, preparatory practices can you recommend to educators eager to teach black history more effectively or for the very first time?
DB: I think that no matter what race you are, doing personal work around your identity and your race is huge. Having conversations about race outside the context of the classroom—whether that's with peers, friends, and family—is also huge. And this should also happen across racial lines, as well. And then it's also important to do your homework on what you're going to be teaching and question where your research is coming from. I think leaning on a diverse set of sources will enhance your own understanding of black history and help you understand how contemporary issues facing black Americans result from some of the history you may have learned. I think that if you just look at the past, you're doing half of the job.
RS: I think the biggest thing that educators can do is learn as much as they can themselves. I think that for a white educator who wants to task themselves with devoting a lot of time to teaching black history, it's very important to read and learn as much as possible from folks of color about these histories. I think it's also important to say that teaching about black history also needs to address legacies of discrimination, racism, and inequity that we are living with, and celebrate black culture today so it connects to what many students experience...or even provides a window for other students who are learning about black history.
KS: Can you speak to how the racial and ideological makeup of your classroom has informed how you teach key lessons in black history?
RS: When I taught in a predominantly white suburban school setting, I was very mindful of trying to have conversations and expose my students to narratives, images, and histories that went against the mainstream narratives they were exposed to and that were magnified by a lack of interaction with black kids. In terms of the urban setting where I had many more students of color in my classroom, I think I made more of an effort to not only share narratives of oppression, but also include stories of resilience and agency—and everyday people's experiences that students could relate to. I think that's important in both settings, but something I did more intentionally in the setting where I was working predominantly with students of color.
DB: My classrooms tend to be pretty much Hispanic and African American but I will have a couple white, Middle Eastern, or Asian students here and there. My goal as a teacher is to communicate to all of my students that I care about them deeply and respect them as individuals no matter what race they are. So when we talk about black history specifically, I'm very aware that I don't want to promote some sort of sense of hatred toward white people amongst my classroom of largely students of color.
KS: How have your own social identities shaped your perceived credibility as teachers of black history?
DB: I think it's always been in the back of my head that, as a black male educator, someone outside of the classroom might perceive you as being an angry black man who might be trying to radicalize students and start a revolution. However, I haven't had any personal, tangible experience of someone perceiving me that way given the supportive culture of my school community our commitment to teaching black history.
RS: I think as a white woman, we are the dominant culture in school settings and so, in some ways, that gives me a sense of credibility as a teacher in and of itself. At the same time, I felt in both settings where I've taught that it was really important for me to name my whiteness for my students to communicate that I am not coming from a falsely colorblind understanding of the world and of our schools. One other thing that I try to do in addition to this is teaching with a sense of humility, and from a place of being open to learning and making mistakes. Not feeling like my teaching needs to be perfect, but that I do have a responsibility to teach black history and do it with a sense of urgency, but not with a sense that I'm going to get it 100% right every time.
KS: As Black History Month draws to a close, what can educators do to promote meaningful learning about black history all year long?
RS: I would look for opportunities in my curriculum to go much deeper into key historical chapters that have shaped black experiences in this country. One of these is definitely Reconstruction and one other key moment that Facing History highlights is the story of school integration. I think it's about looking for the opportunities where, rather than just marching through history, we pause and pinpoint where we can really go deep and address the complex ways in which black experiences in this country have shaped all the conversations and challenges that we have today.
DB: I think it's important to remember that black history and every great African American hasn't been tied to the struggle for civil rights. There are countless examples of black individuals who have played major roles in key moments in US history that need to be recognized and it's very important not to just speak about black history, but also the significance of black culture in shaping our society and contemporary culture. Respecting the kids you teach as individuals, respecting the culture they bring to the classroom, and asking them how you can incorporate their culture into the classroom throughout the year are all important practices. And if you're teaching black history, don't only harp on the struggle. There's truth and beauty in those stories of struggle, but we also need to create space for stories of black excellence and joy that are not tied to trauma.

Facing History invites educators to use our Race in U.S. History collection, including over 500 pieces of classroom-ready content.