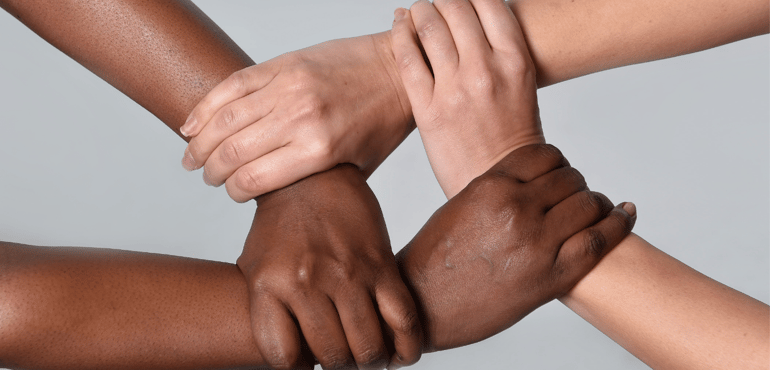 In late July, Facing History was proud to present Identity, Membership, and Belonging: A Summit on Teaching Immigration. The three-day virtual summit welcomed hundreds of educators from around the United States and featured presentations from historian and #ImmigrationSyllabus creator Dr. Erika Lee as well as Pulitzer Prize-winning journalist Jose Antonio Vargas.
Presentations, activities, and discussions explored a number of core questions including:
What does it mean to be an American?
How have ideas about difference and race shaped US immigration policy?
What are the implications and legacies of these ideas/policies today?
How have immigrants and their allies acted as upstanders for a more just society?


During one poignant moment during the summit, Jose Antonio Vargas remarked that immigration is "the most talked about but the least understood issue in American life." This lack of understanding that Vargas identified is precisely what prompted Facing History to convene this summit to support educators in the ongoing professional learning that is required to bring deeper knowledge of immigration history and immigrant experiences into our schools.
At the conclusion of the summit, we were thrilled to read so many educators' comments about how empowering it was to encounter both information and practical tools they can use to attend to challenges connected to immigration within their own spheres of influence.
Below are some reactions from educators who participated in the summit:
"I am leaving the summit inspired and committed to lifting up immigrant voices and using primary sources to get students to think critically about their individual and national identities. I think the summit also was especially encouraging as there were so many dedicated and committed educators who are struggling with many of the same desires to improve their practice and make more of their students feel seen in the classroom and curriculum."
"The discussion with Jose Antonio Vargas stands out to me. From his constant monitoring of the chat and prompt, refreshing, and necessary candor in his responses to his ability to paint pictures and produce thought-provoking questions and statements, this was one session that will stick with all participants."
"The single most valuable experience I had during the summit was [Facing History program associate] Jared Kushida's brief session [about how US foreign policy has shaped immigration]. The information was important (especially for my curriculum and for my student population), it gave me deeper insight into events that I thought I already knew backwards and forwards, and it was valuable just to see someone who is such a natural educator in action. It was honestly inspirational - I kept having to write down little notes about things that came up in my mind while he was talking, sometimes not even directly related to what he was saying. He didn't even pay me to write this! It was such a great session!"
"I really got a lot out of the jigsaw activity on Migrant Detention. It got me thinking about other work I'm involved in with Integrated Action Civics and how to bring in Facing History strategies."
"The summit reinforced my belief that ideologies run deep and impact our thinking more than we know. It also opened my eyes to so many events that have negatively impacted so many people and showed me what people could accomplish when they are willing to fight for what they deserve."
"The summit has impacted me to reflect on what I do for my students when it comes to immigration in the US. I am inspired to read more and change some of our humanities curriculum to infuse more about immigration."
"This work is necessary and difficult and thank you for modeling the type of educators we should be - caring, respectful, aware of nuance and discomfort, and willing to grow. Thank you for the land acknowledgment and thank you for your commitment to this work and your obvious respect for educators, their time, and their emotional wellbeing."


--


Facing History and Ourselves invites educators to use our featured collection Teaching Current Events: Global Immigration in the classroom.