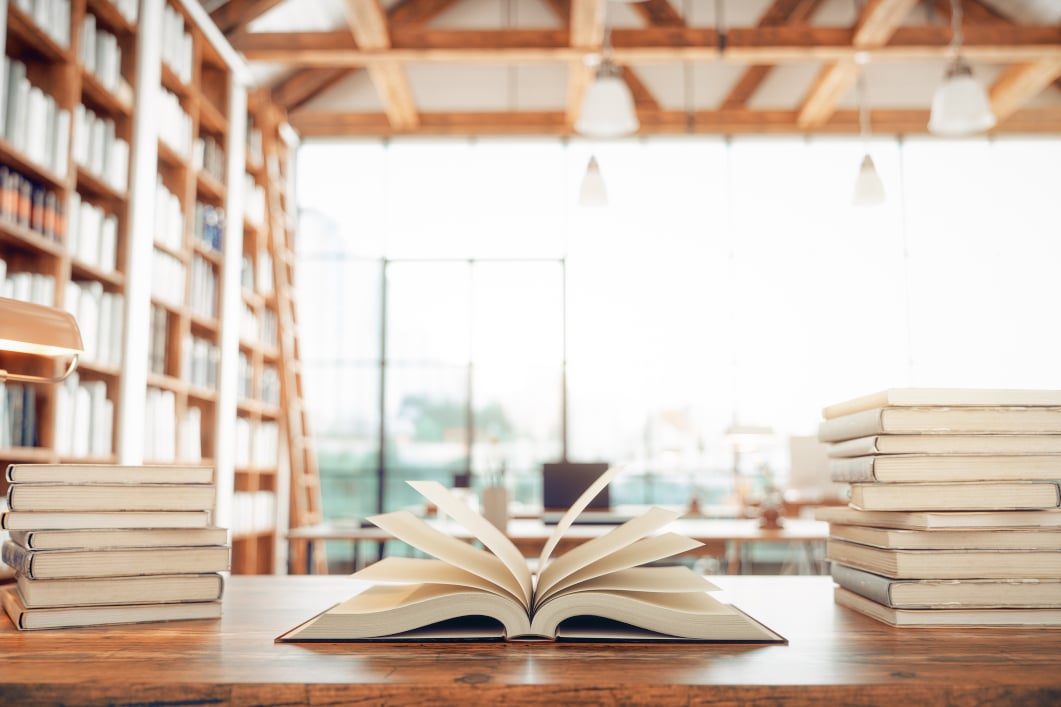 Summer is a time for relaxation. However, many of us also seek books and stories that will immerse us in the experiences of others, or will help us stay engaged in making a better world. Here are six picks that will teach, challenge, and inspire us.

Belonging: A German Reckons with History and Home by Nora Krug.
Recommended for readers 15 and up.
Nora Krug was born three decades after the Holocaust into a non-Jewish family, but the legacy of World War II and the Holocaust still cast shadows during her childhood in Karlsruhe, Germany. In this evocative graphic memoir, which has the feel of a personal scrapbook, Krug details her research into her family's history and explores her feelings about the legacy of the events they lived through. In so doing, she grapples with issues of collective guilt and responsibility, and with what it means to carry the historical and emotional legacy of your home country. Belonging is a unique and thought-provoking book that will touch your heart and prompt reflection on the meaning of history and home.

It's Trevor Noah: Born a Crime: Stories from a South African Childhood (Adapted for Young Readers) by Trevor Noah.
Recommended for readers 11 and up.
Trevor Noah, the comedian who hosts The Daily Show on Comedy Central, shares his story of growing up in South Africa with a black South African mother and a white European father at a time when it was against the law for a mixed-race child to exist. But he did exist, and from the beginning, Trevor used his keen smarts and humor to navigate a harsh life under a racist government. This adapted version of the adult best-seller is carefully edited to be age-appropriate, and includes information about the history of apartheid so that young readers can understand the context in which Noah grew up. Parents, guardians, and teachers can read the adult version while their young person reads the young readers version for a rich discussion.

In Search of Deeper Learning: The Quest to Remake the American High School by Sarah Fine and Jal Mehta.
Recommended for educators and parents.
When Jal Mehta and Sarah Fine embarked on a six-year study of 30 of the most effective public high schools in the United States, what they found among students was largely "bored, disengaged compliance." In contrast, they found that the best learning environments were deliberate about nurturing students' sense of Purpose, Mastery, Identity, and Creativity. When these conditions were present, students were able to deeply engage and have more significant learning outcomes. In Search of Deeper Learning is an interesting and informative read, peppered with anecdotes from a wide range of schools, and is recommended for anyone who seeks to understand how schools and learning environments can be more effective.

The Poet X by Elizabeth Acevedo.
Recommended for readers 13 and up.
The Poet X is Elizabeth Acevedo's extraordinary debut novel that focuses on the beauty and power of the written and spoken word in the life of a teenage girl. It is a novel in verse, told in three parts about Xiomara Batista, a 15-year old Dominican girl who lives in Harlem. Xiomara feels unheard, and is tired of unwanted attention from boys. But Xiomara has plenty she wants to say, and she pours her frustration and passion into the pages of a leather notebook, reciting the words to herself like prayers. When she is invited to join her school's slam poetry club, she doesn't know how she can attend without her Mami finding out. But she still can't stop thinking about performing her poems. Because in the face of a world that may not want to hear her, Xiomara refuses to be silent. Inspiring and engaging, The Poet X reminds us that words are power, and that in finding one's voice, one finds oneself.

Some of My Friends Are...: The Daunting Challenges and Untapped Benefits of Cross-Racial Friendships by Deborah Plummer.
Recommended for readers 15 and up.
Public opinion polls reveal that most Americans gravitate toward friendships within their own race, despite the opportunity for enrichment that a friendship across racial difference might provide. In Some of My Friends Are…, psychologist and professor Deborah Plummer examines how factors such as politics, humor, faith, social media, and education influence the nature and intensity of cross-racial friendships. Plummer concludes that although there are significant challenges to forming authentic cross-racial friendships, the benefits to individuals and society should prompt all of us to try harder to form friendships across racial difference. Deborah Plummer is the Chair of the New England Advisory Board of Facing History and Ourselves.

The Stonewall Reader by The New York Public Library, edited by Jason Baumann.
Recommended for ages 15 and up.
This carefully curated anthology of first-person accounts and primary sources provides critical insight into a pivotal turning point in the movement for LGBTQ rights: the Stonewall Riots. Fifty years ago this month, a diverse group of queer people decided that they would no longer accept police brutality and societal repression. This volume will most certainly provide insight and inspiration to a new generation of activists as it illustrates the challenges, opportunities, diverse perspectives and goals that comprise any social movement.

Facing History and Ourselves invites educators to join one of our many virtual and in-person summer seminars designed to help you develop your craft and guide your students through the big questions.