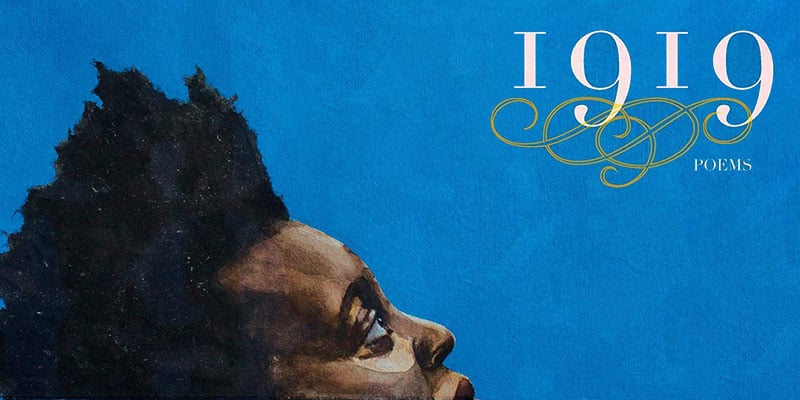 "Our culture has an odd relationship with race: it structures every aspect of American social life, but in ways that can often seem invisible and undetected. Like an electrical current running through water, race has a way of filling space even as it remains invisible."
—Dr. Eve L. Ewing, Ghosts in the Schoolyard
For many Americans, the "electrical current" of race that Dr. Eve L. Ewing describes may seem distant, even absent from one's own community and its history. "Not me; not us," one might think. But as Ewing's work shows—and a growing pool of committed educators know—there's often more to the racial history of a community than meets the eye. On November 19th, Facing History will host a public conversation with Ewing about the history of racial violence in Chicago—a community from which she herself hails. Ewing is a sociologist of education, author, and poet based in Chicago where she is now an assistant professor at the University of Chicago School of Social Service.

Ewing's presentation will help introduce Facing History's forthcoming The Red Summer in Chicago teaching unit which explores a week-long period of racial violence that swept Chicago in 1919, claiming the lives of thirty-eight people. These events emerged in the context of a period that came to be known as "Red Summer" in which hundreds of African Americans were murdered at the hands of mobs in small towns and big cities across the country. In addition to sharing her scholarship about relevant history and connections to contemporary Chicago communities, Ewing will share poems from her poetry collection 1919.
Ewing is the author of numerous books spanning sociological scholarship, children's literature, and graphic novels. Learn more about her work and ideas by checking out her expansive body of work which offers readers of all ages points of entry into thinking about equity and empowerment. Below, the publisher of each book outlines what each title offers:
Ghosts in the Schoolyard: Racism and School Closings on Chicago's South Side
"'Failing schools. Underprivileged schools. Just plain bad schools.' That's how Eve L. Ewing opens Ghosts in the Schoolyard: describing Chicago Public Schools from the outside. The way politicians and pundits and parents of kids who attend other schools talk about them, with a mix of pity and contempt.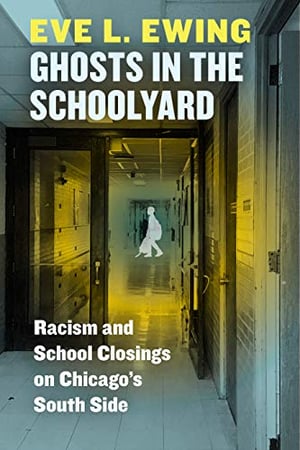 But Ewing knows Chicago Public Schools from the inside: as a student, then a teacher, and now a scholar who studies them. And that perspective has shown her that public schools are not buildings full of failures—they're an integral part of their neighborhoods, at the heart of their communities, storehouses of history and memory that bring people together...
Ewing's answer begins with a story of systemic racism, inequality, bad faith, and distrust that stretches deep into Chicago history. Rooting her exploration in the historic African American neighborhood of Bronzeville, Ewing reveals that this issue is about much more than just schools. Black communities see the closing of their schools—schools that are certainly less than perfect but that are theirs—as one more in a long line of racist policies. The fight to keep them open is yet another front in the ongoing struggle of black people in America to build successful lives and achieve true self-determination." failures—they're an integral part of their neighborhoods, at the heart of their communities, storehouses of history and memory that bring people together… [I]f these schools were so bad, why did people care so much about keeping them open, to the point that some would even go on a hunger strike? —University of Chicago Press
1919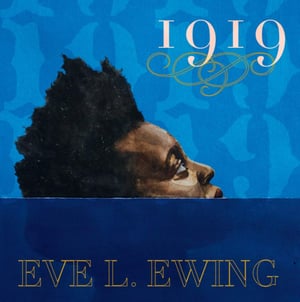 "The Chicago Race Riot of 1919, the most intense of the riots that comprised the "Red Summer" of violence across the nation's cities, is an event that has shaped the last century but is widely unknown. In 1919, award-winning poet Eve L. Ewing explores the story of this event―which lasted eight days and resulted in thirty-eight deaths and almost 500 injuries―through poems recounting the stories of everyday people trying to survive and thrive in the city. Ewing uses speculative and Afrofuturist lenses to recast history, and illuminates the thin line between the past and the present." —Haymarket Books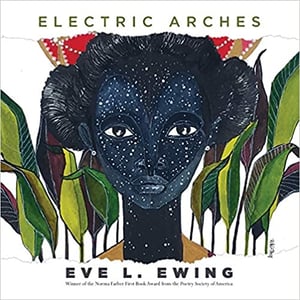 Electric Arches
"Electric Arches is an imaginative exploration of black girlhood and womanhood through poetry, visual art, and narrative prose. Blending stark realism with the fantastical, Ewing takes us from the streets of Chicago to an alien arrival in an unspecified future, deftly navigating boundaries of space, time, and reality with delight and flexibility." —Haymarket Books


--

Facing History invites educators and allies to join us on November 19th for a public event, Confronting Chicago's History of Racial Violence: A Conversation with Dr. Eve L. Ewing.


Pictured above: A portion of the cover of 1919 by Dr. Eve L. Ewing (2019, Haymarket Books).