Today is Yom HaShoah, Holocaust Remembrance Day. Roger Brooks, Facing History's President and CEO, shares his reflections about how we can study the past to empower young people to make positive choices that can change our future for the better.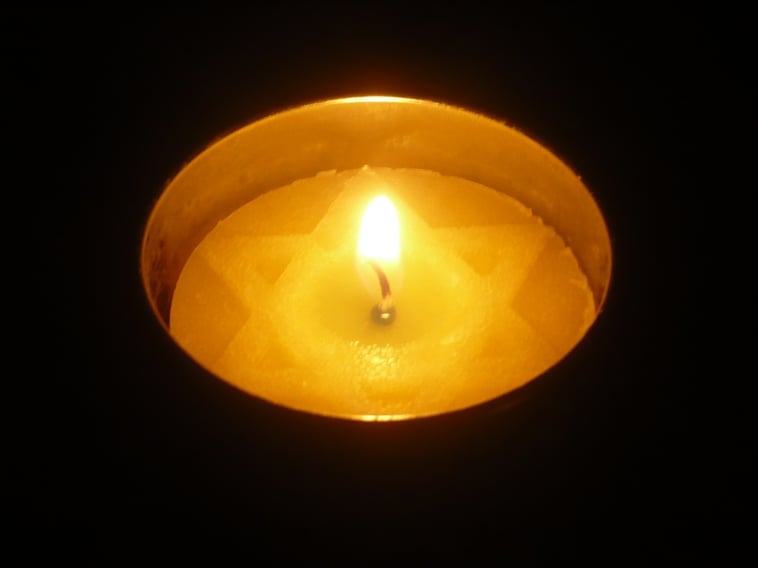 When I taught about the Holocaust during my time as a Jewish studies professor, my students often asked: Why? Why did the world allow such calculated violence to happen? Why the Jews? Why were the Nazis allowed to hold such power?
"Why" is the single most fundamental question about the Holocaust but it brings with it an unwavering tension. Philosophically—as theologian and Holocaust survivor David Weiss Halivni argues—it implies there is a just answer; and justification can suggest a relief of the perpetrators' guilt. In this sense, "Why?" is a cruel question.
Yet from a historical perspective, it remains urgent, evidenced in thousands of historical works written to understand the Holocaust. When we ask "Why?" through the lens of history, we press to understand human behavior, to understand the individual and society, and to understand how circumstances can lead to such disaster so that we might recognize them when they're on the rise again.
Philosophy and history may well be at odds with each other.
When my students would ask this seemingly simple and well-intentioned question, I would often tell them they may need to study more intensely, to read more broadly, and to reflect at greater length before that question would yield to them. At Facing History and Ourselves, we take this one step further. Beyond asking why, we ask students to address a question that balances education and advocacy: "So what?"
Let me explain.
History, especially one that is as violent as genocide, can sometimes feel far removed, something that happened long ago and over which we have no control. But once we make the connection that the past is very much a part of us, that it touches our everyday lives in ways we don't always realize, asking "So what?" becomes a powerful way for young people to understand how their choices will make the history of the future. "So what?" really becomes, "What lessons can I learn from this to make the world a better place?"
And that could not be more relevant today. Racism, antisemitism, prejudice, and stereotypes—all of these threaten our next generation at its most vulnerable age of adolescence. Every day we see how fragile democracy can be, through reports of religious, ethnic, and racial violence. A recent nationwide survey by the Southern Poverty Law Center showed that the 2016 presidential campaign had a "profoundly negative impact on schoolchildren across the country," producing "fear and anxiety among children of color." Yet schools that have integrated social-emotional learning and other pro-social curricula into their classrooms have largely avoided these phenomena.
Schools have the capacity to both teach about and model civil society by promoting respect and understanding. When we first introduced our seminal case study, Holocaust and Human Behavior, 40 years ago, that's exactly what we had in mind. And now we've released a fully revised version, which includes print, digital, and e-book formats brimming with new scholarship, new media formats for multiple learning styles, and new ways to organize teaching tools and resources.
We want to make the universal lessons of such a unique and dark moment in history accessible to teachers and students in all formats so they can ask beyond the question of why. We ask these students how they will choose to participate in their own society because their own choices will compose the history their children will inherit. They face history and we challenge them by asking, "So what?"
On Holocaust Remembrance Day, as we commemorate the memories of those lost in the Holocaust and those who survived, we must ask ourselves this question. Millions of people never had the chance to tell their story. Some boldly shared their testimony of survival while others kept a quiet fortitude, finding it hard to speak their pain. It has been 72 years since the end of World War II. Yet still we grapple with the complexities of what this history tells us about ourselves as individuals, as a society, and about our humanity overall. The Holocaust holds a unique place in history, yet its lessons are universal and timely as we see continued divisiveness unfold within today's world.
Let us set the next generation up to succeed. Let us help them answer the question, "So what?" with, "Because I have the power to make the world a better place."
Explore our chapter on legacy and memory in the fully revised edition of our seminal case study, Holocaust and Human Behavior. This chapter explores what it means not just to learn about this history but also to remember it and acknowledge how it influences our lives today.
Photo Credit: By Valley2city - Own work, CC BY-SA 3.0, https://commons.wikimedia.org/w/index.php?curid=12061409