"Stereotypes are one way by which history affects present life," social psychologist Claude Steele says in this video about the history of stereotypes and how negative stereotypes impact us today.
"I often say that people experience stereotype threat several times a day," Steele goes on to say. "The reason is that we have a lot of identities – our gender, our race, our age. And about each one of those identities…there are negative stereotypes. And when people are in a situation for which a negative stereotype about one of their identities is relevant to the situation, relevant to what they're doing, they know they could be possibly judged or treated in terms of that stereotype."
Facing History educators explore the impact of stereotypes in many of the histories we study. In personal stories, we can see how stereotypes impact the decisions individuals and communities make, and the effects those decisions have.
Studies show that 94 % of Facing History students are more likely to recognize the dangers of stereotyping. Here are some resources that might help you discuss stereotyping in American or world history classes, or in electives that look at identity and difference: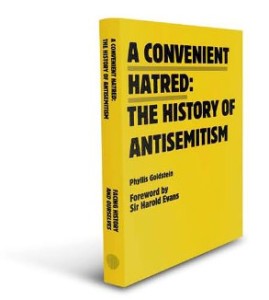 A Convenient Hatred: The History of Antisemitism explores the roots of antisemitism and includes case studies from different chapters in world history.
Becoming American: The Chinese Experience looks at the history of Chinese immigration to America, and the ways in which stereotypes impact our understanding of national identity.
Common Core Writing Prompts and Strategies: A Supplement to Civil Rights Historical Investigations contains teaching strategies that meet the Common Core State Standards and require that students "do" history – gather evidence from primary documents, use evidence to make claims about the past, and apply what they learn to their own lives today – as they explore the history of stereotypes against different races in American society.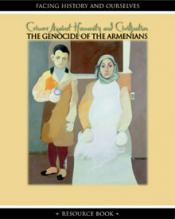 Crimes Against Humanity and Civilization: The Genocide of the Armenians takes an interdisciplinaryapproach to the study of the Armenian Genocide during World War I, when the Armenian people were persecuted for their religion, identity, and culture.
Whistling Vivaldi: How Stereotypes Affect Us and What We Can Do is Dr. Steele's book exploring the power of stereotyping in shaping the behavior of individuals.
Explore our educator resources to keep the conversation going.