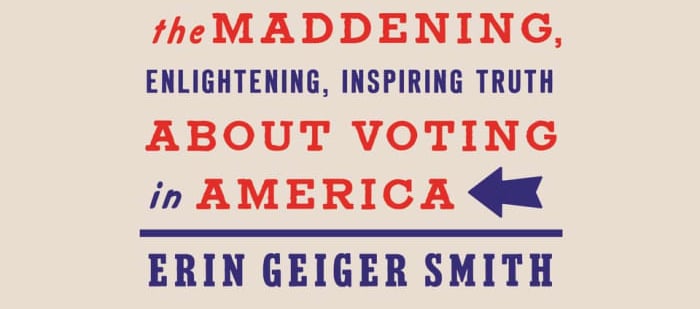 As we approach the November election in the United States, we find ourselves in a chaotic political landscape defined by an endless deluge of conflicting information and a sense of rising stakes across political camps. Amid this flurry of activity, it is easy to get lost in the unique features of this election and gloss over perennial issues that still warrant our attention. These include the long (and ongoing) fight to extend voting rights in this country, the hows and whys of casting one's ballot, and the various forces that keep people from voting. We also have an opportunity to think about the parallel roles that our young people can play in enhancing democratic processes that don't involve setting foot in the voting booth. The following five books released this year each cover important material on these themes and equip the reader with crucial information as we approach November. Below, the publisher of each book provides an overview of each title:

What You Need to Know about Voting and Why by Kim Wehle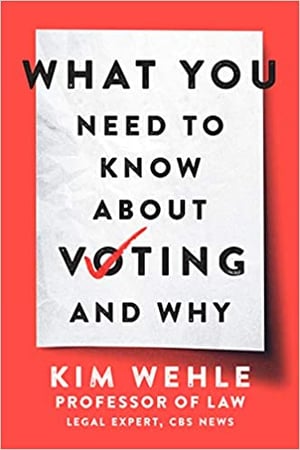 "In What You Need to Know About Voting—and Why, law professor and constitutional scholar Kimberly Wehle offers practical, useful advice on the mechanics of voting and an enlightening survey of its history and future.
What is a primary?
How does the electoral college work?
Who gets to cast a ballot and why?
How do mail-in ballots work?
How do I register?


For new voters, would-be voters, young people and all of us looking ahead to the next election, What You Need to Know About Voting—and Why is a timely and informative guide, providing the background you need in order to make informed choices that will shape our shared destiny for decades to come. " —Harper Paperbacks


Thank You for Voting: The Maddening, Enlightening, Inspiring Truth about Voting in America by Erin Geiger Smith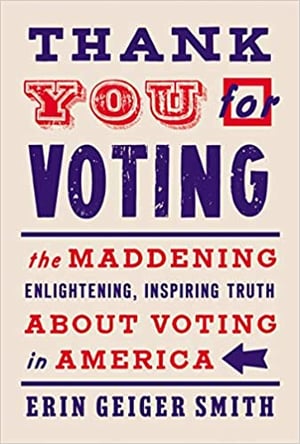 "In this concise, lively look at the past, present, and future of voting, a journalist examines the long and continuing fight for voting equality, why so few Americans today vote, and innovative ways to educate and motivate them; included are checklists of what to do before election day to prepare to vote and encourage others.

Voting is a prized American right and a topic of debate from the earliest days of the country. Yet in the 2016 presidential election, about 40 percent of Americans―and half of the country's young adults―didn't vote. Why do so many Americans choose not to vote, and what can we do about it?
The problem, Erin Geiger Smith contends, is a lack of understanding about our electoral system and a need to make voting more accessible. Thank You for Voting is her eye-opening look at the voting process, starting with the Framers' perspective, through the Equal Protection amendment and the Voting Rights Act, to the present and simple actions individuals can take to increase civic participation in local, state, and national elections." —Harper


Vanguard: How Black Women Broke Barriers, Won the Vote, and Insisted on Equality for All by Martha S. Jones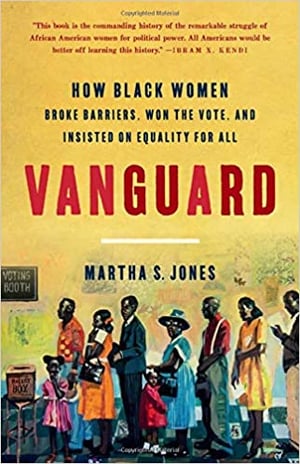 "The epic history of African American women's pursuit of political power -- and how it transformed America.
In the standard story, the suffrage crusade began in Seneca Falls in 1848 and ended with the ratification of the Nineteenth Amendment in 1920. But this overwhelmingly white women's movement did not win the vote for most black women. Securing their rights required a movement of their own.
In Vanguard, acclaimed historian Martha S. Jones offers a new history of African American women's political lives in America. She recounts how they defied both racism and sexism to fight for the ballot, and how they wielded political power to secure the equality and dignity of all persons. From the earliest days of the republic to the passage of the 1965 Voting Rights Act and beyond, Jones excavates the lives and work of black women -- Maria Stewart, Frances Ellen Watkins Harper, Fannie Lou Hamer, and more -- who were the vanguard of women's rights, calling on America to realize its best ideals." —Basic Books


Why Do We Still Have the Electoral College? by Alexander Keyssar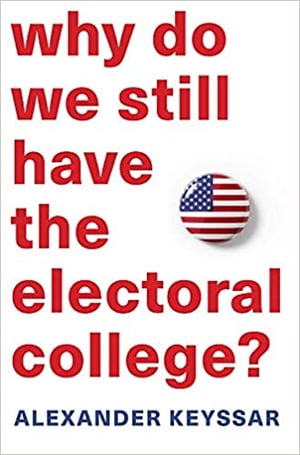 "With every presidential election, Americans puzzle over the peculiar mechanism of the Electoral College. The author of the Pulitzer finalist The Right to Vote explains the enduring problem of this controversial institution.

Every four years, millions of Americans wonder why they choose their presidents through the Electoral College, an arcane institution that permits the loser of the popular vote to become president and narrows campaigns to swing states. Most Americans have long preferred a national popular vote, and Congress has attempted on many occasions to alter or scuttle the Electoral College. Several of these efforts―one as recently as 1970―came very close to winning approval. Yet this controversial system remains...

After tracing the Electoral College's tangled origins at the Constitutional Convention, he explores the efforts from 1800 to 2020 to abolish or significantly reform it, showing why each has failed... Keyssar examines why reform of the Electoral College has received so little attention from Congress for the last forty years, and considers alternatives to congressional action such as the National Popular Vote Interstate Compact and state efforts to eliminate winner-take-all." —Harvard University Press


Voice, Choice, and Action: The Potential of Young Citizens to Heal Democracy by Felton Earls and Marl Carlson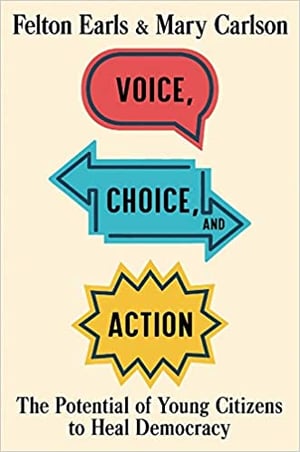 "Compiling decades of fieldwork, two acclaimed scholars offer strategies for strengthening democracies by nurturing the voices of children and encouraging public awareness of their role as citizens...
Earls and Carlson mounted a rigorous field study in Moshi, Tanzania, which demonstrated that young citizens could change attitudes about HIV/AIDS and mobilize their communities to confront the epidemic. The program, outlined in this book, promoted children's communicative and reasoning capacities, guiding their growth as deliberative citizens. The program's success in reducing stigma and promoting universal testing for HIV exceeded all expectations.
Here in vivid detail are the science, ethics, and everyday practice of fostering young citizens eager to confront diverse health and social challenges. At a moment when adults regularly profess dismay about our capacity for effective action, Voice, Choice, and Action offers inspiration and tools for participatory democracy.
—Belknap Press / Harvard University Press
Facing History and Ourselves invites educators to use our Teaching Idea on Elections, Debates, and Cognitive Bias to introduce the 2020 presidential debates and reflect on factors that shape our political judgments.

Pictured above: A portion of the cover of Thank You for Voting: The Maddening, Enlightening, Inspiring Truth about Voting in America (Harper Collins, 2020).