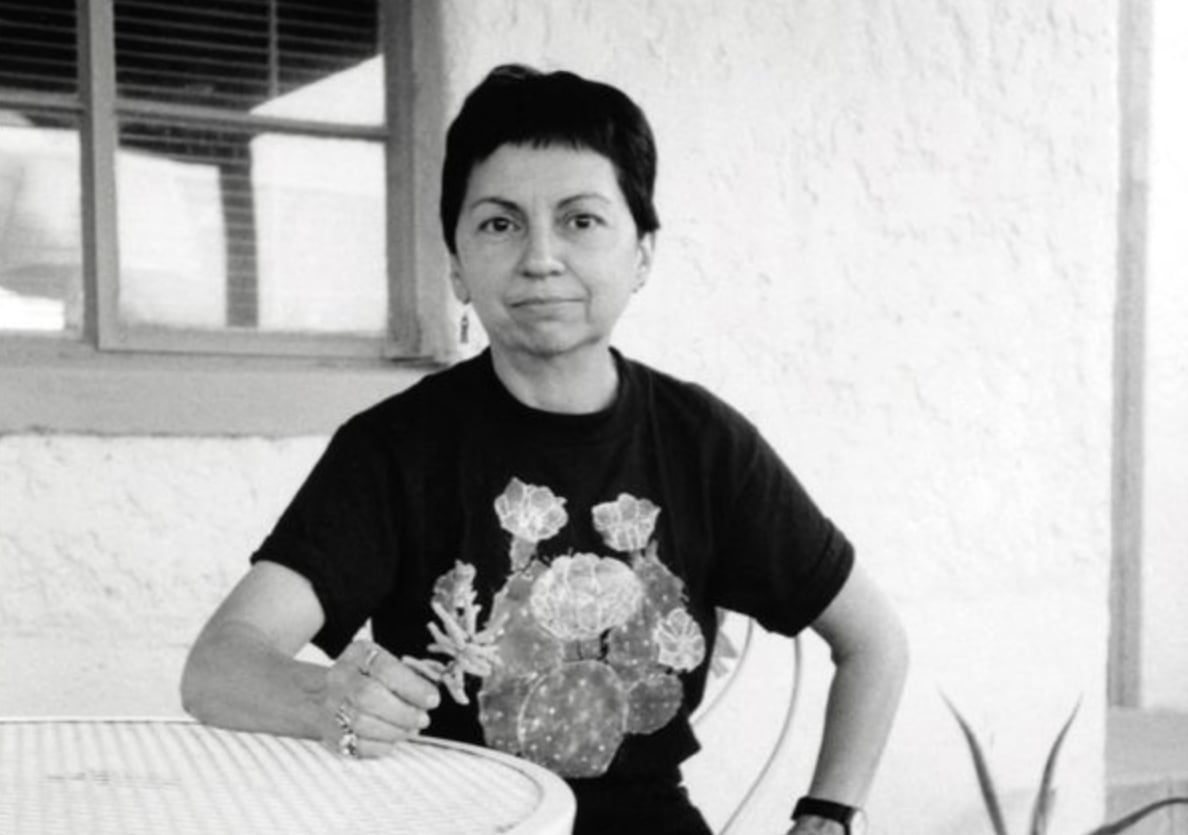 September 15th marks the beginning of Hispanic American Heritage Month—a time to deepen our attention to the histories, experiences, and brilliance of Hispanic American peoples including Latinx communities. We present to you the following five new books to consider as you engage with these themes this month and beyond. These titles run the gamut from historical scholarship and classroom pedagogy to memoir, poetry, and even a book for young readers eager to familiarize themselves with Latinx heroes. Below are words from each publisher about what you will find inside each title:

Inventing Latinos: A New Story of American Racism
By Laura E. Gómez (Release Date: 8/25)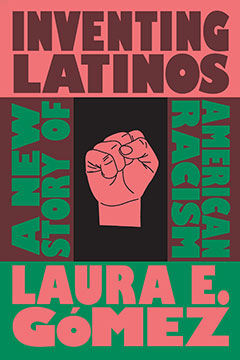 "A timely and groundbreaking argument that all Americans must grapple with Latinos' dynamic racial identity—because it impacts everything we think we know about race in America. Latinos have long influenced everything from electoral politics to popular culture, yet many people instinctively regard them as recent immigrants rather than a longstanding racial group. In Inventing Latinos, Laura Gómez, a leading expert on race, law, and society, illuminates the fascinating race-making, unmaking, and re-making of Latino identity that has spanned centuries, leaving a permanent imprint on how race operates in the United States today.
...In this audacious effort to reframe the often-confused and misrepresented discourse over the Latinx generation' Gómez provides essential context for today's most pressing political and public debates—representation' voice' interpretation' and power—giving all of us a brilliant framework to engage cultural controversies' elections' current events' and more." —The New Press


Nuestra America: 30 Inspiring Latinas/Latinos Who Shaped the United States
By Sabrina Vourvoulias (Release Date: 9/1)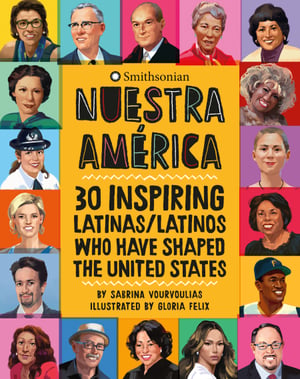 "Celebrate 30 influential Latinas/Latinos/Latinxs in U.S. history with Nuestra América, a fully-illustrated anthology from the Smithsonian Latino Center. Nuestra América highlights the inspiring stories of thirty Latina/o/xs throughout history and their incredible contributions to the cultural, social, and political character of the United States.
The stories in this book cover each figure's cultural background, childhood, and the challenges and opportunities they met in pursuit of their goals. A glossary of terms and discussion question-filled reading guide, created by the Smithsonian Latino Center, encourage further research and exploration… This book is a must-have for teachers looking to create a more inclusive curriculum, Latina/o/x youth who need to see themselves represented as an important part of the American story, and all parents who want their kids to have a better understanding of American history." — Running Press Kids


Once I Was You: A Memoir of Love and Hate in a Torn America
By Maria Hinojosa (Release Date: 9/15)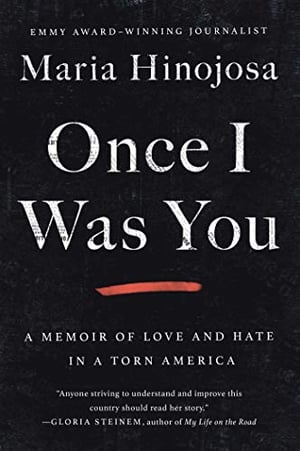 "In Once I Was You, Maria shares her intimate experience growing up Mexican American on the south side of Chicago and documenting the existential wasteland of immigration detention camps for news outlets that often challenged her work. In these pages, she offers a personal and eye-opening account of how the rhetoric around immigration has not only long informed American attitudes toward outsiders, but also enabled willful negligence and profiteering at the expense of our country's most vulnerable populations—charging us with the broken system we have today.
This honest and heartrending memoir paints a vivid portrait of how we got here and what it means to be a survivor, a feminist, a citizen, and a journalist who owns her voice while striving for the truth. Once I Was You is an urgent call to fellow Americans to open their eyes to the immigration crisis and understand that it affects us all. Also available in Spanish as Una vez fui tú."
— Atria Books


Every Day We Get More Illegal
By Juan Felipe Herrera (Release Date: 9/22)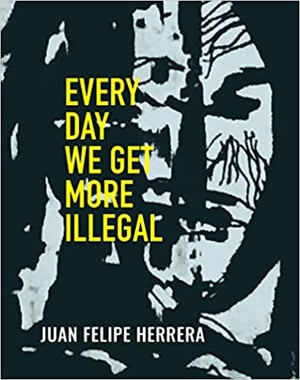 "In this collection of poems, written during and immediately after two years on the road as United States Poet Laureate, Juan Felipe Herrera reports back on his travels through contemporary America. Poems written in the heat of witness, and later, in quiet moments of reflection, coalesce into an urgent, trenchant, and yet hope-filled portrait. The struggle and pain of those pushed to the edges, the shootings and assaults and injustices of our streets, the lethal border game that separates and divides, and then: a shift of register, a leap for peace and a view onto the possibility of unity.
Every Day We Get More Illegal is a jolt to the conscience—filled with the multiple powers of the many voices and many textures of every day in America." — City Lights Publishers

Teaching Gloria E. Anzaldúa
Eds. Margaret Cantú-Sánchez, Candace de León-Zepeda, and Norma Elia Cantú
(Release Date: 9/29)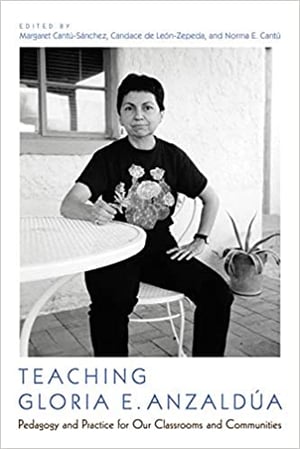 "Gloria Evangelina Anzaldúa—theorist, Chicana, feminist—famously called on scholars to do work that matters… Scholars and activists alike have encountered and expanded on these pathbreaking theories and concepts first introduced by Anzaldúa in Borderlands/La frontera and other texts. Teaching Gloria E. Anzaldúa is a pragmatic and inspiring offering on how to apply Anzaldúa's ideas to the classroom and in the community rather than simply discussing them as theory. The book gathers nineteen essays by scholars, activists, teachers, and professors who share their first-hand use of Anzaldúa's theories in their classrooms and community environments.
The collection is divided into three main parts, according to the ways the text has been used: "Curriculum Design," "Pedagogy and Praxis," and "Decolonizing Pedagogies." As a pedagogical text, Teaching Gloria E. Anzaldúa also offers practical advice in the form of lesson plans, activities, and other suggested resources for the classroom. This volume offers practical and inspiring ways to deploy Anzaldúa's transformative theories with real and meaningful action." — University of Arizona Press
--
Facing History and Ourselves invites educators to explore Latinx history in the classroom using our lesson on the 1968 East LA School Walkouts.
PHOTO: A portion of the cover of Teaching Gloria E. Anzaldúa (University of Arizona Press)