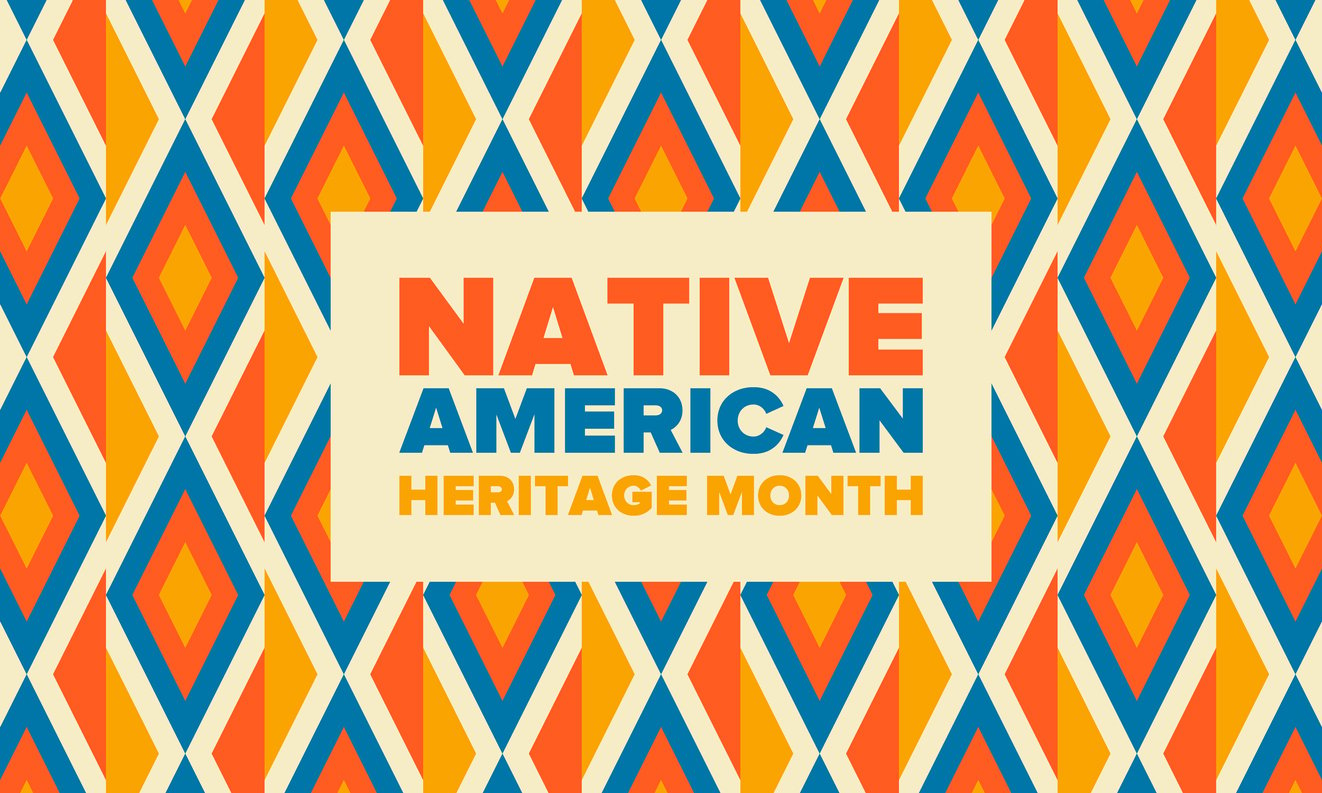 Since 1990, November has been National Native American Heritage Month in the United States—an opportunity to attend more deliberately to the histories, experiences, contributions, and ideas of Native American peoples. Though these experiences and archives ought to be top of mind throughout the year, the stakes this month may be even higher than usual. In this moment of national reckoning over the past and future of America, questions surrounding how we conceive of our national origins, who is included, and where we are headed are revealing profound divides. But there is a great deal of knowledge and insight that can be gained from the voices of those whose histories, ideas, and experiences are routinely pushed to the periphery.
This month and every month, there is rich learning to be gained from turning toward the scholarly work and personal insights of Native scholars and memoirists. The following five books published in the last year capture key turning points in Native American history; longstanding traditions of resistance that continue into the present; and personal narratives that reflect the resilience and diversity of Native peoples living in the contemporary United States.
Below, the publisher of each book provides a sense of what is contained in each title:


The Heartbeat of Wounded Knee: Native America from 1890 to the Present
By David Treuer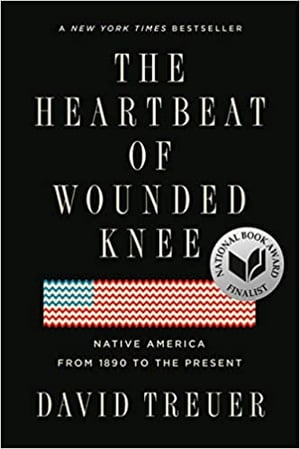 "The received idea of Native American history—as promulgated by books like Dee Brown's mega-bestselling 1970 Bury My Heart at Wounded Knee—has been that American Indian history essentially ended with the 1890 massacre at Wounded Knee. Not only did one hundred fifty Sioux die at the hands of the U. S. Cavalry… but Native civilization did as well.
Growing up Ojibwe on a reservation in Minnesota, training as an anthropologist, and researching Native life past and present for his nonfiction and novels, David Treuer has uncovered a different narrative… [T]he story of American Indians since the end of the nineteenth century to the present is one of unprecedented resourcefulness and reinvention. In The Heartbeat of Wounded Knee, Treuer melds history with reportage and memoir. Tracing the tribes' distinctive cultures from first contact, he explores how the depredations of each era spawned new modes of survival.... The Heartbeat of Wounded Knee is the essential, intimate story of a resilient people in a transformative era.
—Riverhead Books


Unworthy Republic: The Dispossession of Native Americans and the Road to Indian Territory
By Claudio Saunt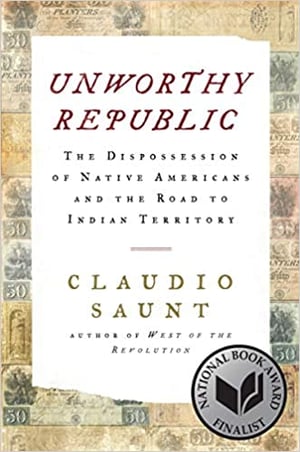 "In May 1830, the United States formally launched a policy to expel Native Americans from the East to territories west of the Mississippi River. Justified as a humanitarian enterprise, the undertaking was to be systematic and rational, overseen by Washington's small but growing bureaucracy. But as the policy unfolded over the next decade, thousands of Native Americans died under the federal government's auspices, and thousands of others lost their possessions and homelands in an orgy of fraud, intimidation, and violence. Unworthy Republic reveals how expulsion became national policy and describes the chaotic and deadly results of the operation to deport 80,000 men, women, and children.
Drawing on firsthand accounts and the voluminous records produced by the federal government, Saunt's deeply researched book argues that Indian Removal...was not an inevitable chapter in U.S. expansion across the continent. Rather, it was a fiercely contested political act designed to secure new lands for the expansion of slavery and to consolidate the power of the southern states… It authorized one of the first state-sponsored mass deportations in the modern era, marking a turning point for native peoples and for the United States..."
—W.W. Norton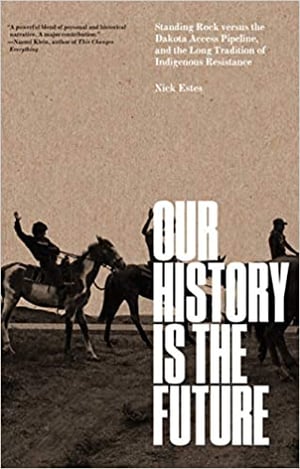 Our History Is the Future: Standing Rock Versus the Dakota Access Pipeline, and the Long Tradition of Indigenous Resistance
By Nick Estes
"In 2016, a small protest encampment at the Standing Rock Reservation in North Dakota, initially established to block construction of the Dakota Access oil pipeline, grew to be the largest Indigenous protest movement in the twenty-first century. Water Protectors knew this battle for native sovereignty had already been fought many times before, and that, even after the encampment was gone, their anticolonial struggle would continue.
In Our History Is the Future, Nick Estes traces traditions of Indigenous resistance that led to the #NoDAPL movement. Our History Is the Future is at once a work of history, a manifesto, and an intergenerational story of resistance."
—Verso


Carry: A Memoir of Survival on Stolen Land
By Toni Jensen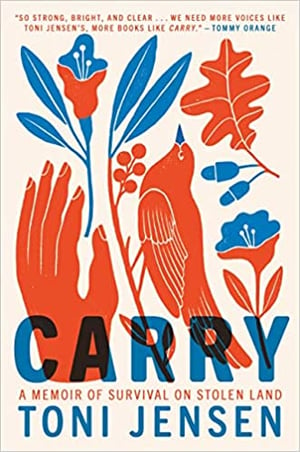 "Toni Jensen grew up around guns: As a girl, she learned to shoot birds in rural Iowa with her father, a card-carrying member of the NRA. As an adult, she's had guns waved in her face near Standing Rock, and felt their silent threat on the concealed-carry campus where she teaches. And she has always known that in this she is not alone. As a Métis woman, she is no stranger to the violence enacted on the bodies of Indigenous women, on Indigenous land, and the ways it is hidden, ignored, forgotten.
In Carry, Jensen maps her personal experience onto the historical, exploring how history is lived in the body and redefining the language we use to speak about violence in America… In prose at once forensic and deeply emotional, Toni Jensen shows herself to be a brave new voice and a fearless witness to her own difficult history—as well as to the violent cultural landscape in which she finds her coordinates. With each chapter, Carry reminds us that surviving in one's country is not the same as surviving one's country."
—Ballantine Books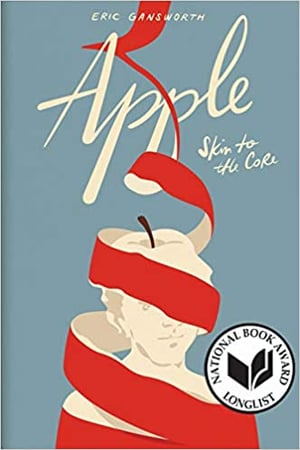 Apple (Skin to the Core)
By Eric Gansworth, S˙ha-weñ na-saeˀ
"...The term "Apple" is a slur in Native communities across the country. It's for someone supposedly 'red on the outside, white on the inside.'
Eric Gansworth is telling his story in Apple (Skin to the Core). The story of his family, of Onondaga among Tuscaroras, of Native folks everywhere. From the horrible legacy of the government boarding schools, to a boy watching his siblings leave and return and leave again, to a young man fighting to be an artist who balances multiple worlds.
Eric shatters that slur and reclaims it in verse and prose and imagery that truly lives up to the word heartbreaking."
—Levine Querido


--
When the first colonial settlers arrived in what is now the United States, the land was home to hundreds of diverse indigenous nations—nations who continue to fight for recognition of their sovereignty⁠ to this day.

Facing History invites educators to use our Teaching Idea, Indigenous Rights and Controversy Over Hawaii's Maunakea Telescope, which captures one of the many ongoing fights for recognition amongst indigenous groups in the contemporary U.S.