As part of Facing History's revision of our Facing History: Holocaust and Human Behavior resources, we will be making new videos available to you for classroom use. Check out two new series today! Any of these clips would fit well in a flipped classroom exercise.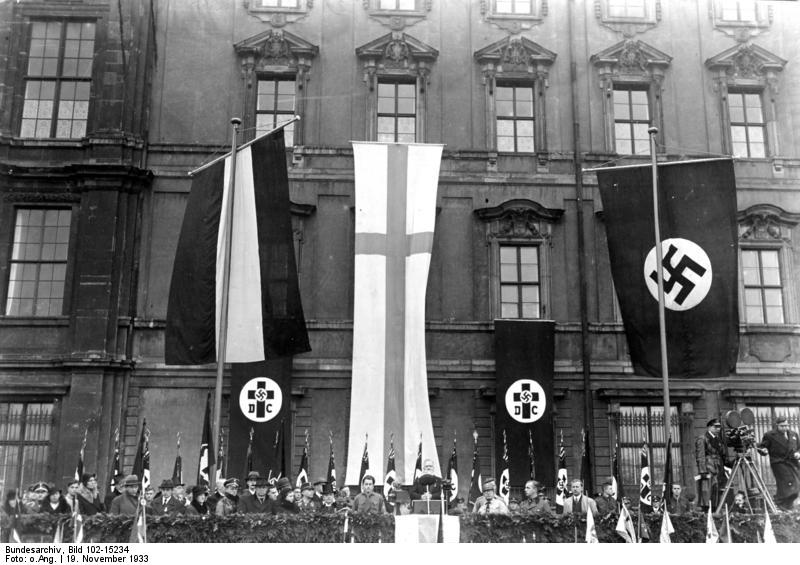 In the first, Dr. Victoria Barnett, who is staff director at the United States Holocaust Memorial Museum's Committee on Ethics, Religion, and the Holocaust and an expert on Protestant churches during the Holocaust, shares some of her extensive knowledge on German churches and important church figures during the rise of the Third Reich and World War II. Her input can help inform thinking about the role of the churches and key religious figures as the Nazis rose to power and afterward. The videos featuring Dr. Barnett are called "The Confessing Church: Early German Protestant Responses to National Socialism," "Awakening Conscience: The Pastor Martin Niemoeller Story," and "Acting on Faith: Dietrich Bonhoeffer's Protest Against National Socialism." They can all be found on the Video Clips page on our website.
In the other series of new videos, Dr. Paul Bookbinder, who is associate professor of history at the University of Massachusetts Boston, provides an overview of different topics related to the Holocaust. You can use these new clips as an entry point for discussions on the war and the choices everyday people made during this moment in history. Each video corresponds with a particular chapter in Facing History and Ourselves: Holocaust and Human Behavior. The "Scholar Reflections: Professor Paul Bookbinder" series is made up of six videos: "The Nazi Rise to Power," "The Weimar Republic," "Kristallnacht," "Bystanders and Resisters," "The Holocaust," and "The Nuremburg Trials."
Check out one, two, or all of the clips and let us know with a comment below – How do you incorporate video into your history classroom?