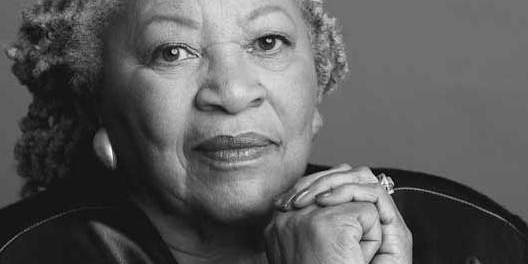 On August 5th in New York City, legendary writer, editor, and educator Toni Morrison died. As countless figures around the country reflect upon her legacy, we find an opportunity to consider her impact on American culture and the responsibilities of educators everywhere.
After publishing an array of highly acclaimed works including Sula, Song of Solomon, and Beloved, Morrison became the first black woman to win the Nobel Prize for Literature in 1993. And in 2012, she was awarded the Presidential Medal of Freedom for her singular contributions to the cultural life of the United States. In a manner unlike any writer before or since, Morrison's work illuminated the cavernous inner worlds of African American people—and particularly black women—in a time when the American literary canon contained far fewer narratives of comparable complexity.
In addition to producing literature that spoke deeply to the inner lives and experiences of black people, Morrison also articulated these experiences in a manner that invited an even wider readership to ask: What has it meant—historically and in the present day—to live in the United States as a black person? And her work has elicited widespread emotional resonance and offered a wellspring of tools for cultivating self-love; reckoning with painful legacies; and even finding transcendence amid the deep sufferings and wounds that line our history and present.
Her work united a penchant for magical realism with a commitment to excavating some of the most painful historical legacies, chattel slavery chief among them. And as the enduring resonance of Beloved (Morrison's harrowing ghost story about the indelible impact of chattel slavery) reveals, the "afterlives" of slavery—i.e. the structural forms of white supremacy and threats to black life that persist—continue to haunt us into the present. And yet, Morrison also employed fantastical storytelling to insist that the inestimable weight of oppression is not great enough to squash the resilience of the human spirit and the magic of everyday life. She thus painted a portrait of black life that is not merely defined by suffering, but also contains a vital, creative, and indomitable core that transcends social and political questions.
In addition to developing her own writings, Morrison's career began and ended with supporting others' learning and development. In the years between 1967 and 1983, she served as the first black female editor at Random House. And there she made room for a dynamic cadre of black voices sorely absent from the literary landscape at the time. Among the writers she cultivated were a young Angela Davis, Muhammad Ali, Gayl Jones, Tony Cade Bambara, and Huey P. Newton. And in the twilight of her career from 1989 to 2006, Morrison occupied an esteemed teaching post at Princeton University where she created an innovative program in which students could develop their own voices in collaboration with leading artists.
As Morrison herself famously said, "the function of freedom is to free someone else." As we reflect upon her passing, her words remain with us as a provocation and a challenge. In your classrooms, offices, and other spheres of influence, how will you use the freedoms available to you to free someone else?
Tell us about the impact that Toni Morrison has had on you and how you envision answering her charge to "free someone else" in your work.
Facing History and Ourselves invites educators to use our lesson, "Identity and Individuality: Exploring Art & Literature," for ideas about how to share African American women's literature in your classroom.