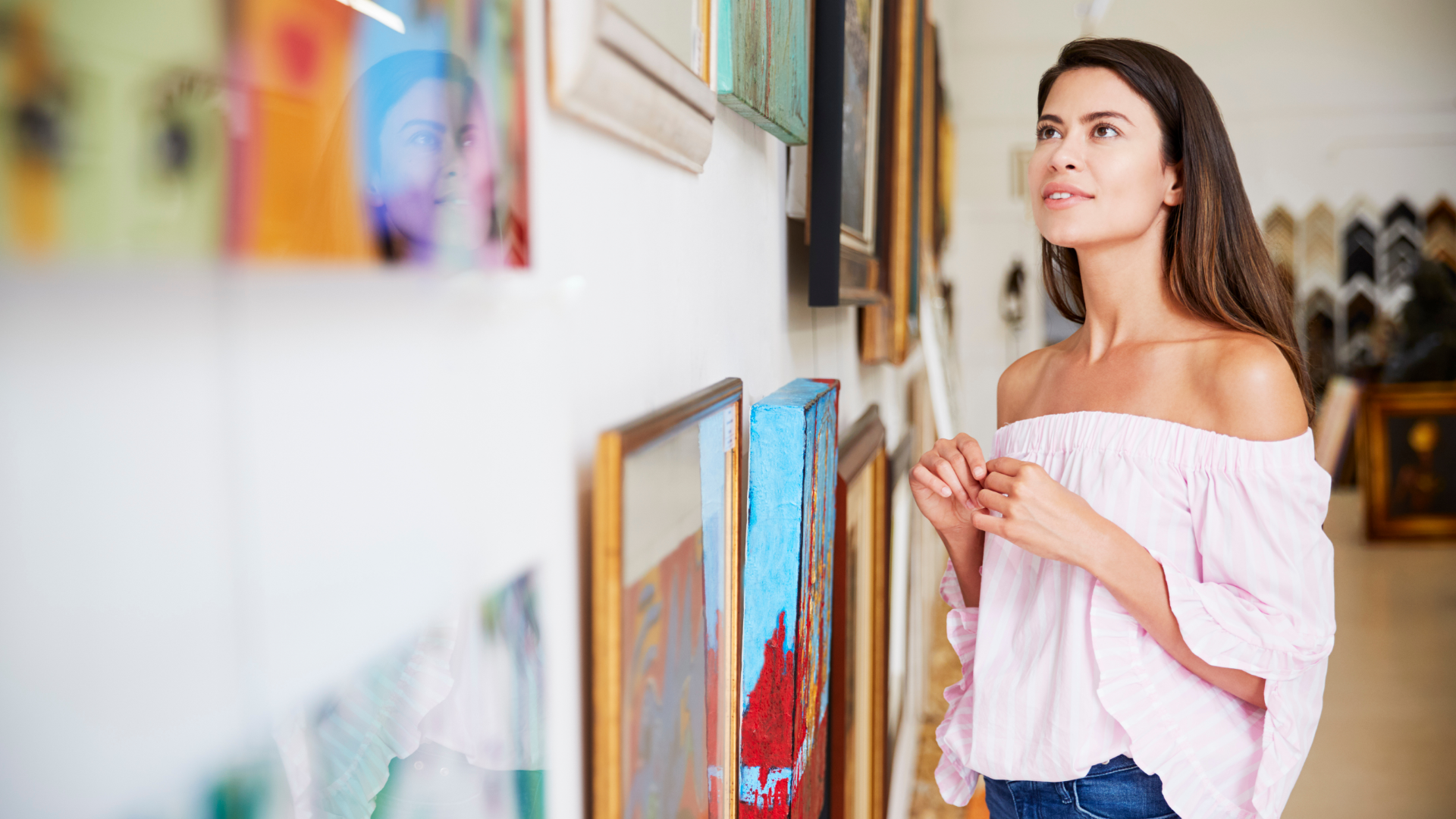 In addition to the growing pool of curricular resources that we offer at Facing History for teaching about Latinx history and contemporary life, there is a wide array of cultural institutions offering meaningful learning opportunities for both teachers and students. As we wait for the construction and opening of the forthcoming National Museum of the American Latino on the National Mall, there is a rich array of resources that can aid teacher and student learning about Latinx histories and contemporary life.
Here are some resources and learning opportunities that teachers can consider as they plan their lessons:
National Hispanic Cultural Center
"Mundos de Mestizaje, by New Mexico master-artist Frederico Vigil, is a buon fresco that depicts thousands of years of Hispanic identity, history, and culture in the broadest sense, from Europe to Mesoamerica to the American Southwest. At 4,000 square feet, it is the largest concave fresco in North America. By engaging with the fresco, the Curriculum for Mundos de Mestizjae allows children and young adults to explore history (including issues of identity, culture, and trans-cultural exchange), geography, civics, government, and economics through a wide range of lesson plans and activities. Overall, the goal of this curriculum is to cultivate a deeper and more complex understanding of Hispanic/Chicanx/Latinx history and identity as well as other ethnic identities that are the result of thousands of years of cultural cross-pollination."
The Center recommends beginning lessons and activities with a virtual tour of the fresco and then proceeding to exploration of individual images. The National Hispanic Cultural Center offers curricula for Social Studies, English Language Arts, and Spanish Language Arts classes.


The Smithsonian
"Our America: The Latino Presence in American Art presents the rich and varied contributions of Latino artists in the United States since the mid-twentieth century, when the concept of a collective Latino identity began to emerge. The exhibition is drawn entirely from the Smithsonian American Art Museum's pioneering collection of Latino art. It explores how Latino artists shaped the artistic movements of their day and recalibrated key themes in American art and culture."

Museum of Latin American Art
The Museum of Latin American Art (MOLAA) offers a rich array of virtual exhibitions that speak to the experiences and insights of Latinx people, as well as interactive virtual tours available to K-12 groups. Exhibitions that are currently accessible include the following:
Latino Cultures in the US
Curated by Google Arts & Culture, Latino Cultures in the US is an expansive collection of digital resources that stretches across four substantive areas: (1) Icons and Heroes; (2) Arts and Entertainment; (3) History and Traditions; and (4) Latino Communities Today.
Google Arts & Culture is a non-profit initiative that works with cultural institutions and artists to make art and culture accessible online. Here, Google collaborated with the Museum of Latin American Art, UCLA Chicano Studies Research Center, Museo de las Americas, Art Museum of the Americas, Ballet Hispanico, and many other cultural institutions.
--
Facing History and Ourselves invites educators to use our resource collection Latinx Rights in 1960s California in the classroom.