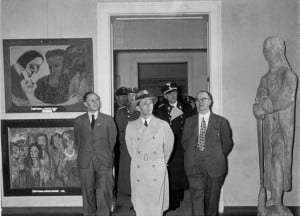 Last week, news broke about the discovery of 1,500 pieces of artwork – art that Nazis had confiscated during World War II. Found in a Munich apartment, the paintings included works by artists Pablo Picasso, Henri Matisse, and Marc Chagall, among others.
Read More
Topics: Art, Video, Holocaust and Human Behavior, Innovative Classrooms, Media Skills, Museum Studies, Holocaust Education, Online Learning, Restorative Justice, Flipped Classroom
At Facing History and Ourselves, we value conversation—in classrooms, in our professional development for educators, and online. When you comment on Facing Today, you're engaging with our worldwide community of learners, so please take care that your contributions are constructive, civil,

and advance the conversation.