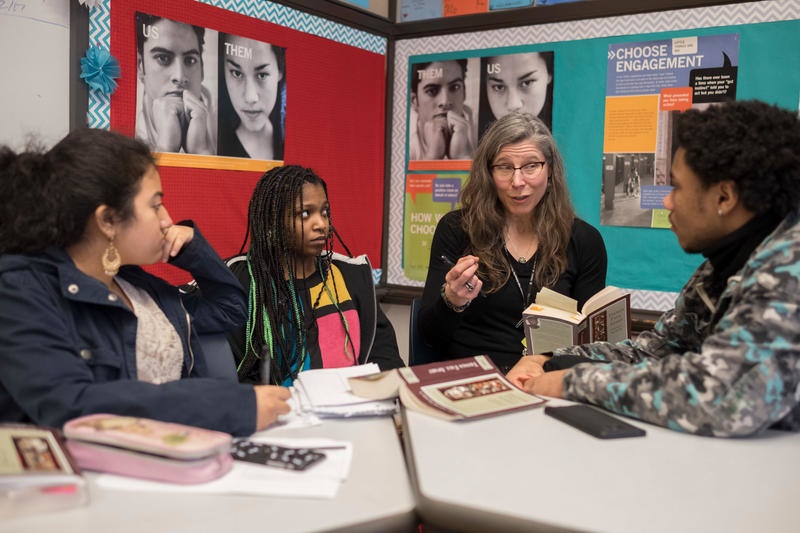 Empathy can be a powerful tool for action. Just look at how students across the nation mobilized to support the victims of the Parkland school shooting. But waiting for something drastic and tragic to happen is not the way we want to build empathy in our young people. So how can we use historical empathy—or "the process of understanding people in the past by contextualizing their actions"—to help them engage with history and process their own roles in the world today?
It's probably difficult for young people to imagine fighting in the Civil War, working as a sharecropper during the Great Depression, or attending a segregated school during the Civil Rights Movement. But exploring the lives of historical figures during these time periods can help students develop insights into not only the individuals, but also the political, economic, and social realities of the day.
Here are some elements to consider:
Highlight lesser-told stories. This allows students to analyze history from multiple perspectives, and it creates more inclusive and empathetic classrooms.

In September 2017,

TIME magazine interviewed Carlotta Walls LaNier

, one of the Little Rock Nine, who shares her first-hand experiences of integrating Central High School. Using this article, alongside questions from Facing History's

Choices in Little Rock

teaching unit, can provide students with a connection to a lesser-known personal account of that historic moment.

Use paired texts, especially primary sources. Take an

article published by

TIME

in 1957

that uses language considered inappropriate for today's journalists but sheds light on how this moment in time was perceived across the country. Other resources like

the

TIME for Kids

or the

TIME Edge

version of Carlotta's story offer age-appropriate adaptations of the original

TIME

article that can make absorbing this difficult history easier.

Share stories of young people from history like Carlotta and student activists like Charles Mauldin, Lynda Blackmon Lowery, or Linda Brown, whose landmark case Brown v. Board of Education ended school segregation

. Giving students examples of how young people can make an impact can leave them feeling empowered, while also inspiring them to think about their own role in the world.

Use role-playing activities to engage your students and put themselves in the position of someone else from the past. Using Carlotta's story, have students role play by responding to this prompt:

Imagine you are Carlotta Walls and you just completed your first day at Little Rock Central High School. Write a letter to a good friend (who lives out of state) about your experiences integrating the school. In your letter, discuss the challenges and choices Carlotta faced, as well as the consequences of her choices.
Historical empathy not only helps students connect with the past, but also provides them with the tools to better understand how that past has shaped the present. Inspire your students to consider the impact of their choices and take action against injustice in their own schools and communities.
Need more ways to bring empathy into your classroom? Try two new lessons, "Empathy through Gameplay" and "Challenging Assumptions with Curiosity." These lessons were created by two Facing History teachers as winners of the 2017 Margot Stern Strom Innovation Grants.