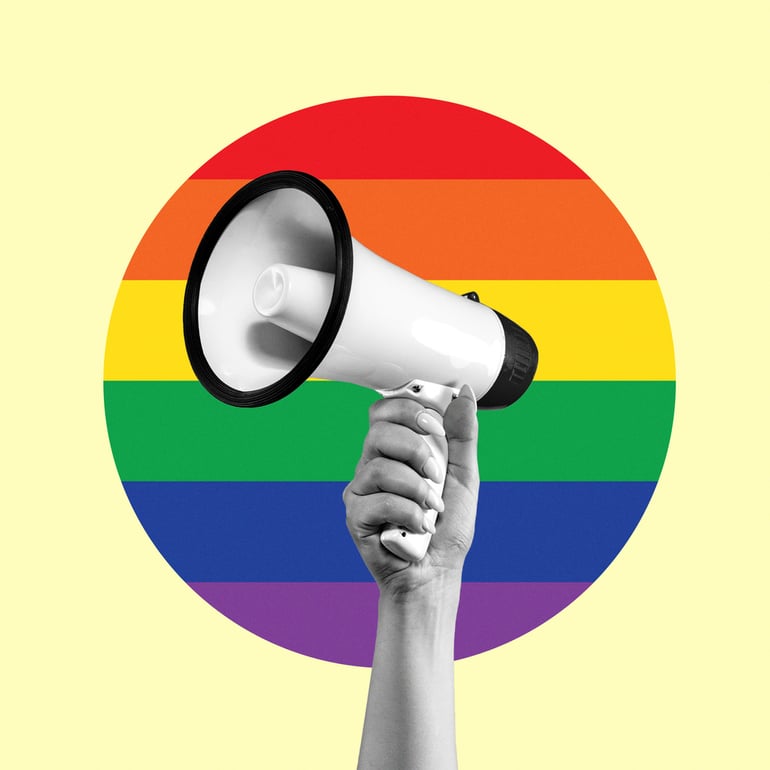 Pride Month each June offers educators a reminder to center the histories and experiences of LGBTQIA+ people throughout the year. But knowing which resources may offer compelling points of entry for students is a more challenging matter. Consider this rich array of online exhibitions and primary resources from archives and historical societies to open and/or revitalize reflection in your classroom about the experiences of LGBTQIA+ people across space and time.


Online Exhibitions
Pride Publics: Words and Actions is a multisite exhibition that "stages a visual dialogue between historical and contemporary changemakers. The exhibition examines themes central to LGBTQ+ public life and highlights trailblazers and their visions. And it chronicles moments of multi-generational progress and community actions that contribute to the wellbeing and advancement of queer and trans life in the public realm."
"Rare posters and ephemera from a private collection highlight the journey of black lesbian activist Angela Davis: from radical scholar, to political prisoner, to revolutionary icon, to public intellectual."
"you are here is a youth-led online exhibition that explores queer art, journalism, identities, and liberation from the archives and present conversations. By remixing and challenging dominant themes, youth artists exhibited here uncover new meanings from LGBTQ history. They have taken bold and playful directions of their own in making collages, zines, booklets, newsletters, and more. Each object tells a story of growth and consciousness formation vis a vis history, and illuminates feelings of being in the present and sense of community."
"The genre of portraiture came into its own during the European Renaissance, in response to several interrelated social demands—among them, recording kinship relations, positing social status, and legitimating social hierarchies. LGBTQ families and communities have not historically enjoyed the validation and safety of social legitimacy. For us, making and sitting for portraiture has provided one means of individual self-affirmation and collective self-preservation… In the hands of sexually dissident artists, portraiture has attempted to correct the historical invisibility of queer families and communities."
"A showcase of the dynamic and diverse history of Bay Area Black LGBTQ lives, reflecting themes of art, belonging, justice and sexuality. This exhibition highlights local queer community leaders and events that have left an indelible imprint on the fabric of today's LGBTQ community."


Teaching with Primary Sources
--


Facing History and Ourselves invites educators to view our on-demand webinar, Bringing LGBTQ Upstanders into Your Classroom: A Conversation with Eric Marcus.


This piece was originally published in June 2021.