Today's News, Tomorrow's History is an ongoing series with Listenwise. This series connects Facing History's themes with today's current events using public radio to guide and facilitate discussions around the social issues of our time. We will take a look at the recent presidential elections in France.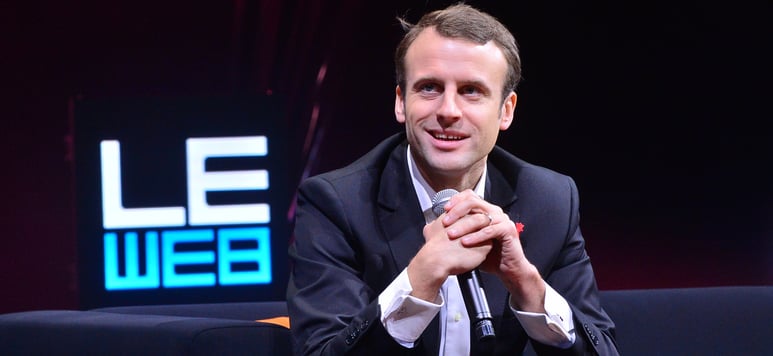 Image licensed under CC BY 2.0
Recent elections in Europe have reflected concerns about the future of the continent. After the Brexit vote in Britain to leave the European Union, Austria and Italy held elections. Austria held a runoff election for president and Italy voted on changes to its constitution. Austria predicted a victory for a far-right, anti-immigration candidate. But in the end, the leftist leader won the vote. In Italy, the country's position in the European Union was challenged and a growing anti-establishment mood won the election, rejecting the changes to its constitution.
Earlier in May, France held elections for president. The election wasn't only about France but also about relations with Germany and the fate of the European Union. Centrist politician Emmanuel Macron won the race, defeating far-right candidate Marine Le Pen. The two candidates differed in their opinions of immigration, the euro, and the European Union.
Many people in France who were angry about unemployment rates and resentful of the influx of immigrants voiced their opinions with a vote for Le Pen. Others in France who favored increased cooperation with the EU and progressive social issues voted for Macron. Macron now faces the challenge of unifying his movement into a political party, winning seats in parliament, and running a deeply divided country despite his limited experience in government.
Join the conversation:
What needs to happen for Macron to put his policies into place? Why will it be challenging for Macron's party to win a majority in parliament? What promises did Macron make about his party's parliamentary candidates? Why is this considered a pivotal election in Europe?
Keep the conversation going with Facing History's resources:
Explore our campaign "

What Makes Democracy Work

?" to find lessons, discussions, and insight from historians, scholars, and voices from literature and history about the elements of a healthy democracy.

How do individuals in a democracy decide who to support in an election? Use our lesson, "

Choices in Weimar Republic Elections

," to help students understand what factors influence individuals to vote certain ways using the historical context of how the German Nazi Party rose to power in 1933.

Use our resource, "

What Do We Do with a Difference? France and The Debate Over Headscarves in Schools

," to discuss contemporary issues about democracy, immigration, assimilation, religion, and gender through the context of France's headscarf debate.
Explore more stories about European Elections from Listenwise:
Listenwise helps teachers use public radio stories in their classrooms. To find more public radio stories and lessons for your middle and high school ELA, social studies, and science classrooms you can sign up for a free Listenwise account!