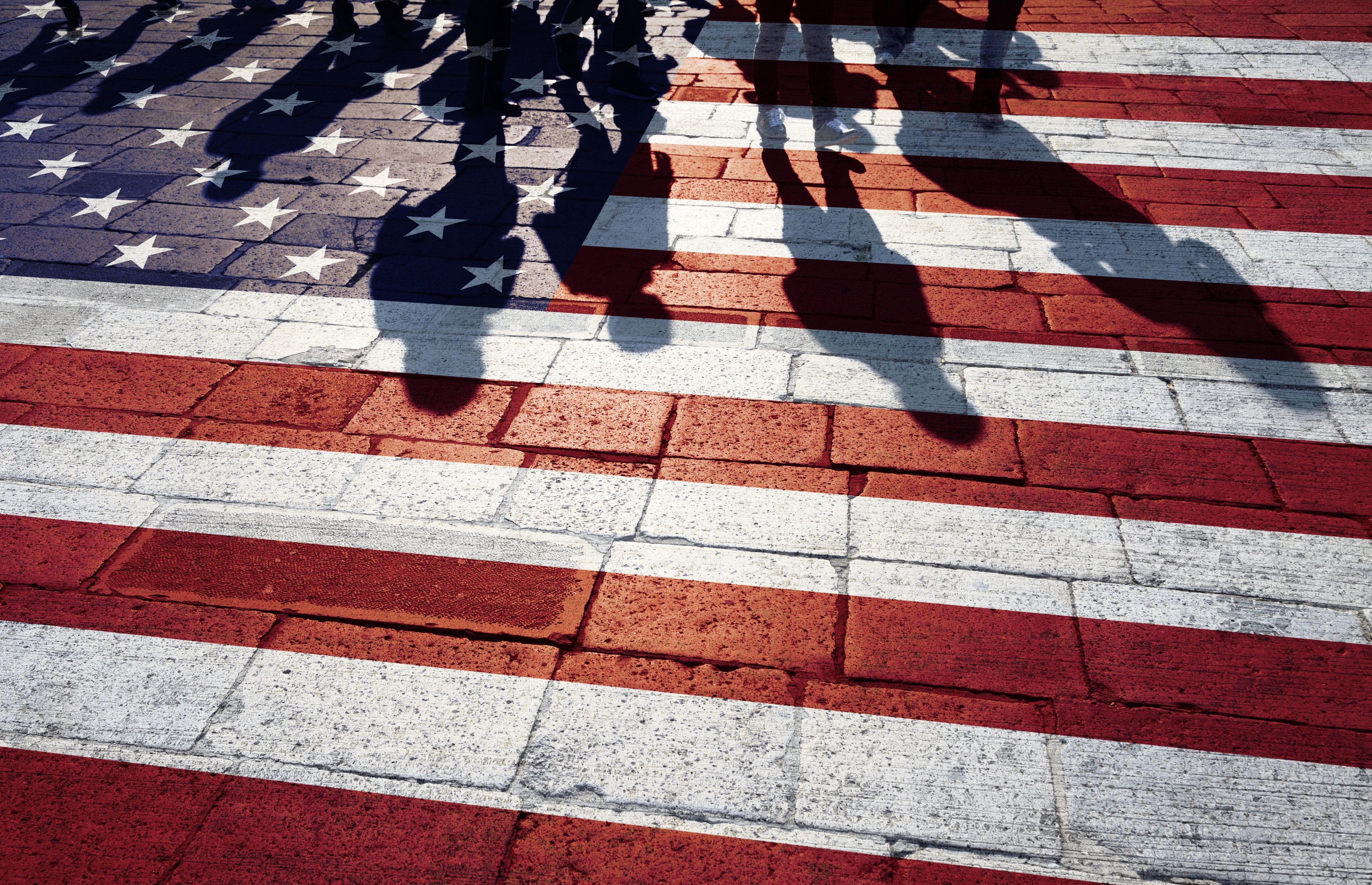 The March 6 deadline for DACA has come and gone with President Trump announcing earlier this month, "DACA is dead." This has left thousands of Dreamers, as they are called, in limbo and uncertain of their status in the United States. Read how one Facing History teacher is seeing the effects of this uncertainty in his San Francisco Bay Area school.
I recently received a text from a former student of mine who is now in her third year at San Francisco State University. I taught English and history to her for three years at my former school in downtown Oakland and I continue to stay in close contact with her because she frequently babysits my 10 year old son, Omari.
Though both of her parents are citizens, she is an undocumented young woman. Over 20 years ago, her family moved back to Guanajuato, Mexico for a short time; she was born while there. She is a Dreamer.
And since President Donald Trump repealed the Deferred Action for Childhood Arrivals (DACA) program enacted by President Barack Obama, she and her family have been clamoring to find a way to make her existence in the United States, a country in which she has lived since she was one year old, legal according to the laws of the state.
She reached out to tell me she received the approval letter for her petition, complete with two smiling emojis at the end. My eyes filled with tears as I considered what this meant for her life. As my thumbs began to tap out my response about how much she deserved this, I realized the absurdity of the fact that her right to continue to live in the only home she had ever known was ever a question in the first place. How can one "deserve" a right to live in one's home any more than they deserve air to breath or food to eat? These are basic human rights.
There are millions more immigrants like my former student in the United States whose very existence is considered suspect by a culture of exclusion that considers them the enemy, the other.
At ARISE High School, the small Facing History Partner School in the East Oakland where I serve as the Dean of Instruction, many of my students continually face the challenges of being undocumented, of being considered "the other" by a society that increasingly questions their right to be. ARISE is comprised of over 90% Latinx students, most of whom are first or second generation immigrants from Mexico and Central America.
As a school, one of our greatest responsibilities is to build classrooms and a school culture that holds space for students to feel mentally, physically, and emotionally safe, secure, and empowered to realize their dreams. This obligation to the young people in our schools is being threatened in ways and with an intensity that I have not experienced in my 20 years as an educator in the Bay Area.
Emotional safety. Security. Wellness. Empowerment. The ability to cultivate these are not simple skills passed on to teachers during their one or two years (or in too many cases one or two months) of teacher training, yet they are the foundation of the work we do. There is no simple formula for creating classrooms and a school culture that holds tight to all students in the midst of such troubling times. However, this is happening every day in thousands of classrooms and schools across the country.
I'm hearing the strain and concern in my fellow colleagues as well. One shared that her approach is to remain open and transparent while letting her students personalize what they learn and research to better engage them during such an uncertain time. One of her students, also a DACA recipient, took a research project on social issues in America a step further by providing his peer students with resources and information to help them sort through their own status. It's personal for many of them. My colleagues words have stuck with me:
"Often times, as educators, we believe we know what content is best for students to learn. However, as teachers, we must listen to what is happening in our society and communities, and use our findings as content of what we can teach in the classroom. By allowing students to personalize the content that they learn and research, you can make learning meaningful to students who do not see themselves reflected in traditional US curriculum."
We are living in dangerous times. The attack on DACA and on the lives of immigrants is one manifestation of this danger. But it is also a time of immense possibility. As educators, it is our responsibility to create spaces for our students to find hope and build possibility in the face of such uncertainty, for they are the ones who will build a more just world.
Use our mini-lesson, "Who Can Become American," to provide context for the ongoing immigration debate over who can come to the United States, who can stay, and what it means to be American.