We're so excited to be featured in My Town Tutors' list of 45 Terrific Twitter Accounts for Teachers!
Check out the full list here, which features the Twitter handles of organizations such as Edutopia and PBS Teachers, among others.
42: @Facinghistory: Facing History and Ourselves combats racism and antisemitism by using history to teach tolerance in classrooms around the globe.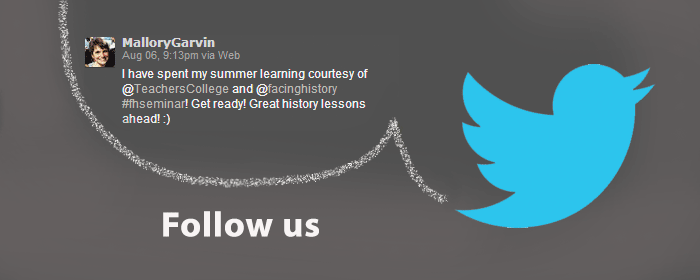 Are you on Twitter? Take a minute and follow us, then comment below - How do you use Twitter to connect with educators? Who on this list is new to you and whom do you follow already?