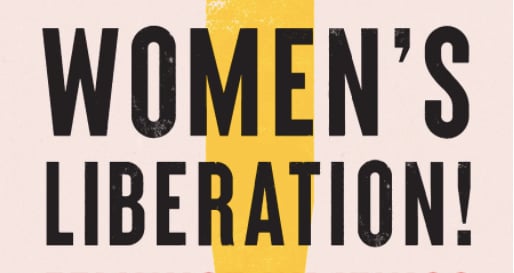 Women's History Month is here again and there are abundant opportunities for educators to engage it in the classroom. But there is also an opportunity to deepen our own understanding of women's history and contemporary experiences. Check out these 5 new books that can enrich educators' understanding of and engagement with the power of women's history.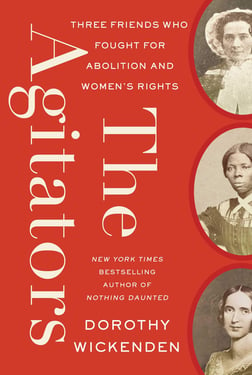 "Harriet Tubman...was one of the most important conductors on the underground railroad and hid the enslaved men, women and children she rescued in the basement kitchens of Martha Wright, Quaker mother of seven, and Frances Seward, wife of Governor, then Senator, then Secretary of State William H. Seward. Harriet worked for the Union Army in South Carolina as a nurse and spy... Martha, a 'dangerous woman' in the eyes of her neighbors...organized women's rights and abolitionist conventions… Frances gave freedom seekers money and referrals and aided in their education. The most conventional of the three friends, she hid her radicalism in public... Many of the most prominent figures in the history books...are seen through the discerning eyes of the protagonists. So are the most explosive political debates: about women's roles and rights during the abolition crusade, emancipation, and the arming of Black troops; and about the true meaning of the Declaration of Independence and the Constitution." —Scribner
"A powerful celebration of brilliant speeches by women throughout the ages, from Boudica to Greta Thunberg. Looking at lists of the greatest speeches of all time, you might think that powerful oratory is the preserve of men. But the truth is very different—countless brave and bold women have used their voices to inspire change, transform lives, and radically alter history. In this timely and personal selection of exceptional speeches, Yvette Cooper MP tells the rousing story of female oratory. From Boudica to Greta Thunberg and Margaret Thatcher to Malala, Yvette introduces each speech and demonstrates how powerful and persuasive oratory can be decidedly female. Written by one of our leading public voices, this is an inspirational call for women to be heard across the globe." —Atlantic Books


"The capital city of a nation founded on the premise of liberty, nineteenth-century Washington, D.C., was both an entrepot of urban slavery and the target of abolitionist ferment.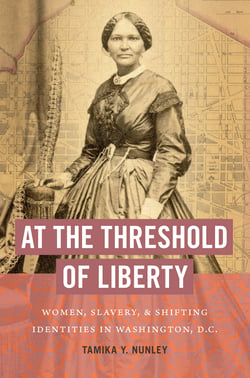 The growing slave trade and the enactment of Black codes placed the city's Black women within the rigid confines of a social hierarchy ordered by race and gender. At the Threshold of Liberty reveals how these women—enslaved, fugitive, and free—imagined new identities and lives beyond the oppressive restrictions intended to prevent them from ever experiencing liberty, self-respect, and power.
Consulting newspapers, government documents, letters, abolitionist records, legislation, and memoirs, Tamika Y. Nunley traces how Black women navigated social and legal proscriptions to develop their own ideas about liberty as they escaped from slavery, initiated freedom suits, created entrepreneurial economies, pursued education, and participated in political work. In telling these stories, Nunley places Black women at the vanguard of the history of Washington, D.C., and the momentous transformations of nineteenth-century America."
—University of North Carolina Press
"Hundreds of books have been written about FDR and Eleanor, both together and separately, but yet she remains a compelling and elusive figure.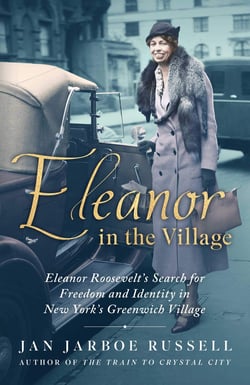 And, not much is known about why in 1920, Eleanor suddenly abandoned her duties as a mother of five and moved to Greenwich Village, then the symbol of all forms of transgressive freedom... Now, in this fascinating, in-depth portrait, Jan Russell pulls back the curtain on Eleanor's life to reveal the motivations and desires that drew her to the Village and how her time there changed her political outlook.
A captivating blend of personal history detailing Eleanor's struggle with issues of marriage, motherhood, financial independence, and femininity, and a vibrant portrait of one of the most famous neighborhoods in the world, this unique work examines the ways that the sensibility, mood, and various inhabitants of the neighborhood influenced the First Lady's perception of herself and shaped her political views over four decades, up to her death in 1962." —Scribner
"When Betty Friedan published The Feminine Mystique in 1963, the book exploded into women's consciousness. Before the decade was out, what had begun as a campaign for women's civil rights transformed into a diverse and revolutionary movement for freedom and social justice that challenged many aspects of everyday life long accepted as fixed…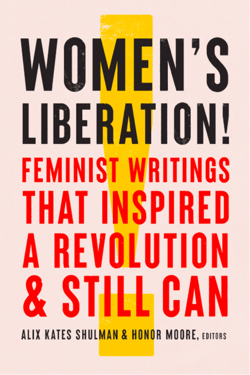 This was the women's liberation movement, and writing—powerful, personal, and prophetic—was its beating heart. Fifty years on, in the age of #MeToo and Black Lives Matter, this visionary and radical writing is as relevant and urgently needed as ever, ready to inspire a new generation of feminists. Activists and writers Alix Kates Shulman and Honor Moore have gathered an unprecedented collection of works—many long out-of-print and hard to find—that catalyzed and propelled the women's liberation movement…

[T]he anthology reveals the crucial role of Black feminists and other women of color in a decades-long mass movement that not only brought about fundamental changes in American life...but envisioned a thoroughgoing revolution in society and consciousness still to be achieved." —Library of America
--
Facing History and Ourselves invites educators to use our Teaching Idea, The Equal Rights Amendment: A 97-Year Struggle.

Pictured above: A portion of the cover of Women's Liberation!: Feminist Writings that Inspired a Revolution & Still Can (Library of America, 2021)