In December, 2014, Roger Brooks joined Facing History as CEO and President. This month, as Roger marked 100 days in his new role, we chatted with him about what he's learned about the organization in his first four months.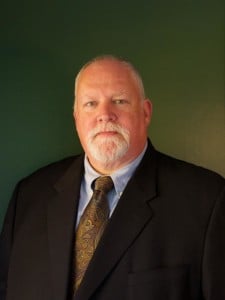 Facing History: How have you spent your first 100 days at Facing History and Ourselves?
Roger Brooks: Since joining Facing History in December, I've traveled to every regional office, spoken with dozens of key stakeholders across the organization: donors, board members, staff members, educators, and students. I cannot express how much I appreciate everyone's participation and candor; the love of this organization is crystal clear. It's one of the most motivating parts of the journey I've been on.
What have you discovered about the organization and the work we do?
In Facing History, I have found an organization of excellence, in which the quality of our finished products—workshops, symposia, resource books, and so on—are unequaled. Our funders consider us "best in class" among those they support. As we look forward to our future, we have already begun initiatives that can move us to the next level of engagement with our work, especially through the new Facing History Together program. Our ideas and aspirations will require us to take approaches that are new to us, and to embrace digital publishing and learning in fresh and innovative ways.
And as you look ahead to the work you and the organization has to do, what do you see?
There's never been a time when Facing History is more important. Think of the things that have surfaced again in this past year. Race in America has become really ugly around issues from Ferguson to Eric Garner, all the way back to the Stand Your Ground case in Florida. Antisemitism has reared its head again, and think about what's happening with the clash of culture between ISIS and the West.
I have arrived at Facing History at a critical nexus. Facing History has been on an extraordinary trajectory of new content production, which has resulted in an unprecedented number of new products and materials for teachers and students, including Teaching Mockingbird, The Reconstruction Era and the Fragility of Democracy, and The Nanjing Atrocities: Crimes of War, but also A Convenient Hatred: The History of Antisemitism, Sacred Texts, Modern Questions: Connecting Ethics Through a Jewish Lens, and the upcoming Washington's Rebuke to Bigotry. It is now time to absorb those new products and materials throughout the organization in order to ensure their successful usage in schools and classrooms across our network. The focus of our work needs to shift somewhat, from content production to the revision of our core work, Facing History and Ourselves: Holocaust and Human Behavior, slated for release in 2016. The revised resource book is the centerpiece of a constellation of ideas, products, and technological infrastructure enhancements that will change the way teachers interact with Facing History's content.
What is the plan for getting the work done?
Our organization's current five-year growth plan ends after 2016-2017, and we'll need a plan to follow that. If there is one nearly universal bit of feedback I've heard about strategic planning at Facing History, it's "Let's go!" Accordingly, I hope to kick off strategic planning in June. As we go through the strategic plan, we should be unafraid to think big.
Let's decide, as an example, to get Facing History into every school in America and let's decide that Facing History should have a critical impact on schools globally. We should think big and then achieve everything. The team here at Facing History has accomplished amazing work, has changed the lives of teachers and students, and changed the environments of entire schools and districts. I know that together we can change the world.
Learn five more things about Roger Brooks in the Boston Globe Business section.
You can hear more from Roger by following him on Twitter at @RogerBrooksFH.
Help us celebrate Roger's first 100 days—leave him a note in the comments below introducing yourself!