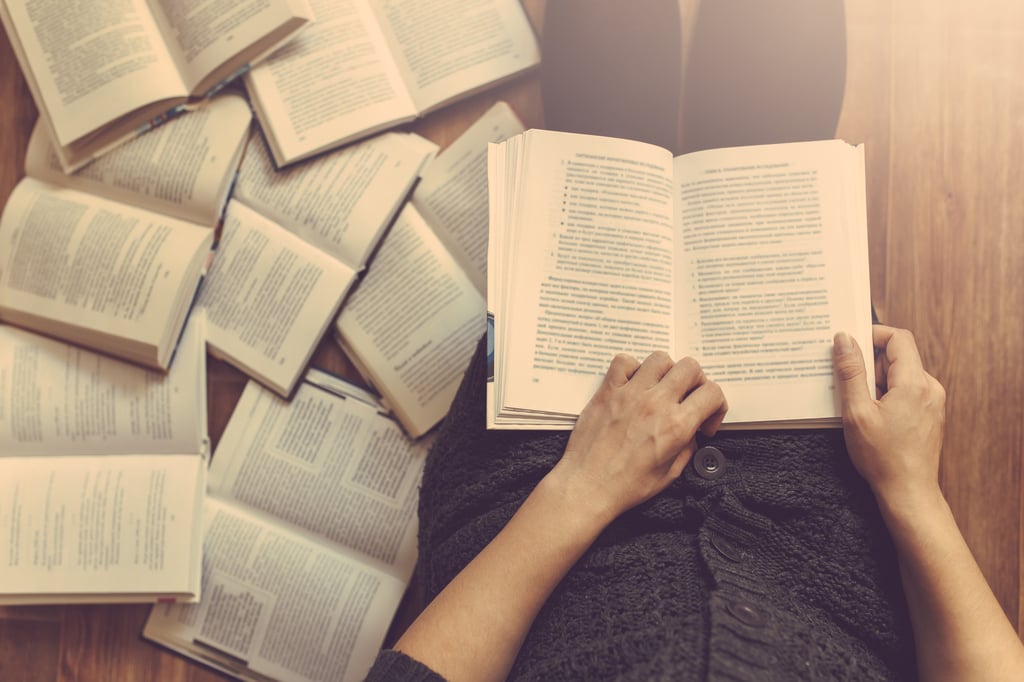 Engage your heart and mind this winter with these books selected by Tracy O'Brien, Facing History's Director of Library Services. They touch on important Facing History themes such as history, democracy, identity, inclusion, and education.
Her Right Foot, by Dave Eggers, illustrated by Shawn Harris
Ages 6-9
In this beautifully illustrated picture book, Dave Eggers takes a new look at the iconic Statue of Liberty and highlights an oft-missed detail: that her right foot is in motion and mid-stride. He explores the relevance and meaning of this detail and reminds us that Lady Liberty is an embodiment of the welcome and inclusion that has been extended to generations of immigrants to America.
The Last Cherry Blossom, by Kathleen Burkinshaw
Ages 11-14
This historical novel for middle-grade readers is inspired by the author's mother's experience surviving the atomic bomb in Hiroshima in 1945. Yuriko is 12 and living a relatively comfortable life with her father and brother, attending school, and spending time with her best friend. However, as the war draws ever closer to Hiroshima, her comfort and routine are disrupted, culminating with the cataclysmic impact of the atomic bomb. The description of that experience, although realistic, is not overly graphic, and serves as a chilling reminder of the human impact of war, particularly on children.
Six Words Fresh off the Boat, edited by Larry Smith
Ages 12 and up
This poetic and inspiring volume contains dozens of six word memoirs focusing on immigration, identity, and coming to America. Many of them were crowdsourced and compiled into this engaging and diverse collection. The range of memoirs will make you laugh, tear up, and maybe say, huh? Some of the writers are well-known, such as Eddie Huang, Mila Kunis, and George Takei, but most of them are ordinary individuals.
Undefeated: Jim Thorpe and the Carlisle Indian School Football Team, by Steve Sheinken
Ages 12 and up
This fast-paced and engrossing book looks at how two men shaped the history of American football in 1907: Jim Thorpe: super athlete, Olympic track medalist, and Native American; and Glenn "Pop" Warner: driven coach, football strategist, and white ivy league grad. Jim attended the Carlisle Indian Industrial School, which was part of the US Government's Indian boarding school system that gathered Native American children and held them against their will to "civilize them." Pop was the track and football coach. This book explains how these two men brought the Carlisle football team to several unlikely victories, all while grounding the story in the the historical backdrop of American attitudes and policy toward Native Americans.
Reading Claudius: A Memoir in Two Parts, by Caroline Heller
Ages 16 and up
In this complex and beautifully written work, Caroline Heller recreates the lost world of her parents and their peers before World War II and the Holocaust changed everything. She vividly brings to life pre-war Prague and the "cafe culture" frequented by young intellectuals and dreamers. In the same volume, she writes autobiographically as the daughter of survivors and refugees from Nazi-occupied Europe, and about the long shadow her parents' history has cast on her own emotional life.
Sing, Unburied Sing, by Jesmyn Ward
Ages 16 and up
Jesmyn Ward takes her readers on a breathtaking journey in her latest novel, Sing Unburied, Sing, winner of the National Book Award for fiction. A road trip anchors the storyline, with Leonie taking her children and a friend to pick up her children's father Michael from Parchman Farm, the state penitentiary in Mississippi. Jojo, Leonie's 13-year-old son is wise beyond his years, shouldering many responsibilities too soon, due to his father's imprisonment and his mother's drug addiction. As the journey unfolds, we learn about how the complex and sometimes tragic events in each of the character's pasts continue to propel them forward, as well as sometimes hold them in place.
When Grit Isn't Enough: A High School Principal Examines How Poverty and Inequality Thwart the College-for-All Promise, by Linda Nathan
Ages 16 and up
In this important book, Linda Nathan examines the systemic inequality that creates significant pitfalls for low-income students and students of color as they aspire to attend college. She challenges the assertion of many parents and educators that students should go to college at any cost, and that hard work and persistence will pay off. She unpacks assumptions about the benefits of higher education through the lenses of some of her former students and draws lessons from their experiences while sharing insight about how to face these inequalities. This book will engage older high school students considering college, high school and college educators, and anyone concerned with the inequality of educational opportunity in the United States.
Want more great books, resources, and DVDs to explore? Check out Facing History's lending library.