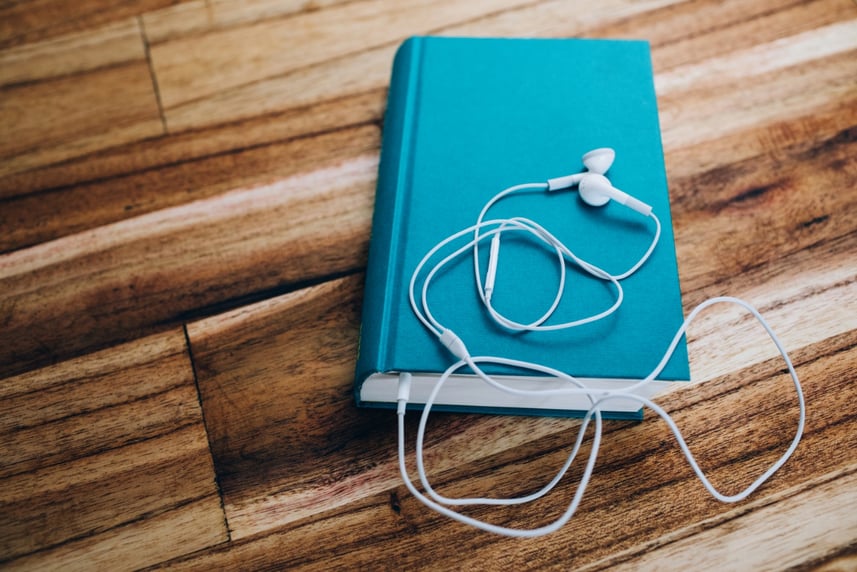 While summer is an important time for many teachers to take a break from the rigors of the school year, the summer often introduces its own unique demands, responsibilities, and opportunities. This month, we are sharing seven audiobooks that educators can listen to while attending to other things outside of the classroom. These audiobook titles have been released in the last year and bring important themes related to education and the unique experiences of teachers to the fore. Below is promotional text excerpted from material offered by each book's publisher along with the reading level of each text:


By Joel Spring
"Featuring current information and challenging perspectives on the latest issues and forces shaping the American educational system, with scholarship that is often cited as a primary source, the author introduces listeners to the historical, political, social, and legal foundations of education and to the profession of teaching in the United States. In his signature straightforward, concise approach to describing complex issues, he illuminates events and topics that are often overlooked or whitewashed, giving students the opportunity to engage in critical thinking about education. Students come away informed on the latest topics, issues, and data and with a strong knowledge of the forces shaping the American educational system.
Thoroughly updated throughout, the new edition of this clear, authoritative text remains fresh and up-to-date, reflecting the many changes in education that have occurred since the publication of the previous edition." -Routledge


By Gess LeBlanc PhD
"In Who's in My Classroom?, accomplished educator and author delivers an inspirational and practical combination of true stories from teens in Youth Communication's award-winning writing program and the most current educational research. The book links theories of adolescent development and identity formation to best practices in real-world classrooms where teachers strive to form supportive relationships with students…Perfect for K-12 educators, counselors, and administrators, Who's in My Classroom? is also an indispensable resource for higher education professionals and pre-service teachers seeking a practical guide to help them become more developmentally and culturally responsive in their work." -Tantor Audio


By Manya C. Whitaker
"Equality is not equity, tolerance is not inclusion, and access is not opportunity. Efforts to address inequities within our schools tend to ignore the underlying beliefs that sustain injustices and focus instead on short-lived policies and practices. This book takes a different approach to eradicating educational disparities. Drawing on more than 40 interviews with teachers, principals, and district leaders, Manya C. Whitaker offers educators guidance for leading a school or district grounded in social justice that centers teachers - not just teaching practices - and that focuses on the belief systems that shape decision-making. The chapters walk educational leaders through a strategic approach to long-term change: from school planning for family and community engagement, to hiring and onboarding teachers, to sustaining equity through multifaceted professional development and equitable evaluation." –Tantor Audio


By Jarvis R. Givens
"A fresh portrayal of one of the architects of the African American intellectual tradition, whose faith in the subversive power of education will inspire teachers and learners today. Black education was a subversive act from its inception. African Americans pursued education through clandestine means, often in defiance of law and custom, even under threat of violence. They developed what Jarvis Givens calls a tradition of 'fugitive pedagogy'—a theory and practice of Black education in America… There is perhaps no better exemplar of this heritage than Carter G. Woodson—groundbreaking historian, founder of Black History Month, and legendary educator under Jim Crow. Givens shows that Woodson succeeded because of the world of Black teachers to which he belonged: Woodson's first teachers were his formerly enslaved uncles; he himself taught for nearly thirty years; and he spent his life partnering with educators to transform the lives of Black students." –Tantor Audio


By Phillip Done
"An essential guide for teachers and parents that's destined to become a classic, The Art of Teaching Children…tackles topics you won't find in any other teaching book, including Back to School Night nerves, teacher pride, lessons that bomb, the Sunday Blues, Pinterest envy, teacher guilt, and the things they never warn you about in 'teacher school' but should, like how to survive lunch supervision, recess duty, and field trips. Done also addresses some of the most important issues schools face today: bullying, excessive screen time, unsupportive administrators, the system's obsession with testing, teacher burnout, and the ever-increasing demands of meeting the diverse learning needs of students. With great wit and wisdom, first-rate storytelling, and boundless compassion, The Art of Teaching Children is the definitive guide to educating today's young learners and the perfect resource for teachers and parents everywhere."
–Simon & Schuster Audio


By Todd Whitaker
"What are the beliefs and behaviors that set great teachers apart? In this internationally renowned bestseller, Todd Whitaker reveals 19 keys to becoming more effective in the classroom. This essential third edition features new sections on why it's about more than relationships, how to focus on a consistent, engaging learning environment, and the importance of choosing the right mode—business, parent, child—to improve your classroom management.
Perfect for educators at any level of experience, for independent listening or for schoolwide book studies, this practical book will leave you feeling inspired and ready to do the things that matter most for the people who matter most—your students."
–Routledge
"The digital environment has radically changed how and what students need and want to learn, but has educational delivery radically changed? Get ready to be challenged to accommodate today's learners as opposed to allowing default classroom practices. With its touches of humor and choose-your-own-adventure approach, the audiobook encourages listeners to search for interesting, relevant or required material and then jump right in. At its core, listeners will:
Consider predictions about future learning.
Understand how to leverage nine core learning attributes of digital generations.
Discover ten critical roles educators can embrace to remain relevant in the digital age." –Corwin



–


Facing History and Ourselves invites educators to consider our rich lineup of professional development opportunities available this summer.