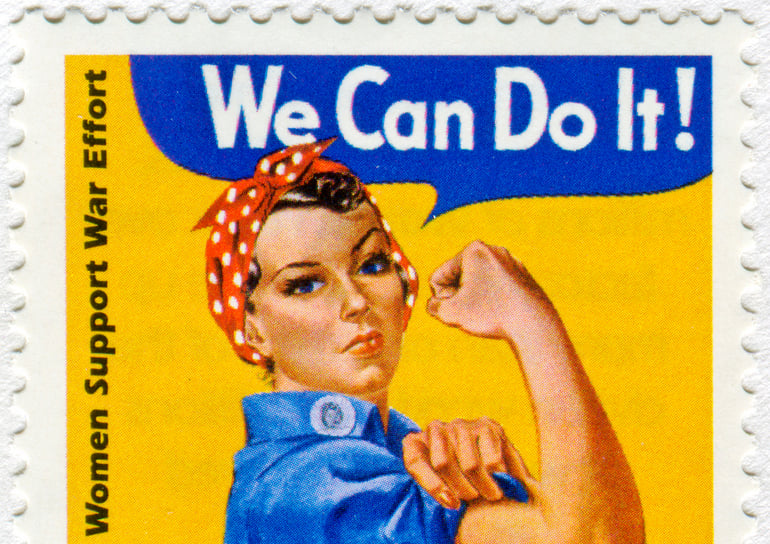 Stay tuned for these 5 forthcoming posts around the connections between women's history, women's activism, and education this Women's History Month:
1. Teaching in the Light of Women's History

Some may assume that the legacies of women's history are tangential to the work of teaching in middle and high schools today, but nothing could be further from the truth. Stay tuned for this essay which explores how women's roles in the history of American K-12 education and the broader social status of women have had a significant impact on perceptions of the teaching profession, the compensation of educators, and the grounds for collective action that American teachers now enjoy.
2. In a Different Voice: Carol Gilligan on the Unique Needs of Girls

This piece will offer educators a brief window into some of the key concepts contained in the work of eminent Facing History Board of Scholars member Carol Gilligan. Gilligan is perhaps best known for her pathbreaking 1982 book In a Different Voice in which she exposed the limitations of prevailing conceptions of men's and women's psychological development.
3. New Books on Women's History and Movements

Explore five new books that recount women's histories and capture major currents in women's movements from around the globe. These new titles range in format from an infographic history and historical monograph, to an edited collection of essays and a classic manifesto updated for a new generation of readers.
4. Black Sororities and Women's Suffrage

In this piece, Facing History Program Director Dr. Erika Henderson interviews Dr. Tara White concerning the critical role that black sororities played in the women's suffrage movement, and the broader significance of black feminism in the women's rights movement.
5. Challenges and Opportunities in Girls' Education: A Teacher Roundtable

In this panel interview, educators from girls' schools discuss the challenges and opportunities inherent in girls' education today, and concrete strategies all educators can use to nurture girls' development in the classroom.
Facing History and Ourselves invites educators to use our Teaching Idea, "Black Women's Activism and the Long History Behind #MeToo," in the classroom.