What do Facing History and Ourselves classrooms really accomplish? Where do our students go after graduation? And how does our approach actually change their lives? We find one answer in the story of a Dominican teenager who immigrated to New York City less than a decade ago. Luis Santos—like so many youth today—fled violent rioting in the streets of the Dominican Republic after it took the life of one of his best friends. Santos found himself attending the Facing History School in Hell's Kitchen, NYC.
Santos was struck by how teachers addressed him as an adult, asked him hard questions, and gave him room to make critical arguments–and then listened. After graduating in 2011, he began studying to become an immigration lawyer. But Santos realized he wanted to help more than one client at a time. He realized he wanted to inspire kids like he was inspired, to become a teacher and recreate the culture he experienced at The Facing History School. Today, he has come full circle: back to The Facing History School, where he teaches ninth grade English Language Arts and is part of the NYC Department of Education Teaching Fellows program. Santos has seen hard conversations with young people about police shootings, for example. Facing History, he says, gives him a platform to facilitate these conversations in a thoughtful way. "I wouldn't be who I am today," he says, "without Facing History."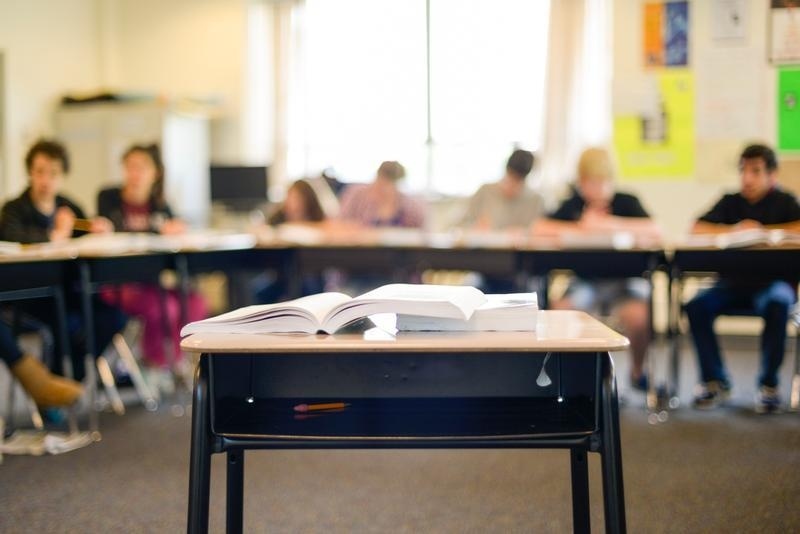 His favorite teacher was Daniel Braunfeld, now a Facing History New York Program Associate for Special Projects who trains and supports teachers. Braunfeld has always loved in-depth conversations with kids, helping them resolve conflicts and coaching them about values. He found history boring, until he was exposed to Facing History as a student teacher. He understood in a new way that people make history, which wasn't boring after all. Braunfeld says that before becoming a program associate, he loved the Facing History School, where every class–even math and gym–includes thinking critically and taking responsibility. One day, a quiet, serious young man named Luis Santos walked into his class.
This year, Santos will be honored at our 22nd Annual New York Benefit Dinner on Thursday, November 5 in New York City along with Bryan Stevenson, an attorney, human rights activist leading the movement to fight mass incarceration in the U.S. Stevenson is a bestselling author and visionary legal thinker who will receive Facing History's Upstander Award, for speaking out and making a difference in his community and the world. His bestselling memoir, Just Mercy, tells his story of advocating for justice while fighting against extreme punishments and an unbalanced system.
Facing History's vital work in the New York area impacts more than 500,000 students each year. For more information, or to register to attend the New York Benefit Dinner on Thursday, November 5, please click here.