One of the reasons I went into teaching was for the opportunity to transform lives, but I didn't anticipate how much my students would transform me. A Facing History and Ourselves classroom naturally lends itself to fostering a deep sense of community, collaboration, and constructed knowledge. And through this process, everyone ends up seeing the world a little differently, including the teacher.

I first met Chels as a student in my Facing History class at Arlington High School in Arlington, Tennessee. She had come to our community as a result of Hurricane Katrina, and I remember her being somewhat quiet and reserved but always absorbed in the conversation and thinking deeply.

After class one day, Chels told me that she was an aspiring hip hop artist and handed me a copy of her CD. I didn't know what to expect, but I was blown away. The student who listened much more than she spoke had found her own confident voice. Beautiful and complex, her songs were full of intellect, insight, emotion, and social critique.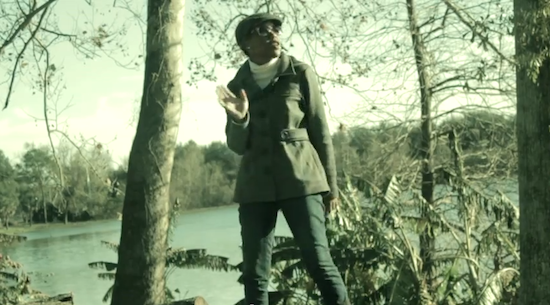 Clip from the music video for Chels' "Level Up"
Chels now splits her time between Atlanta and NOLA. She has released multiple recordings, her work has been endorsed by artists such as Erykah Badu, and she has been nominated for Hottest Female Artist and Hottest New Artist at the New Orleans Hip Hop Awards. Her voice is growing stronger, and this is just the beginning.
On the 10th anniversary of Hurricane Katrina, here is a clip of Chels' performance at Facing History Memphis' inaugural Rachel Shankman Symposium. Using spoken word, Chels shares how our class together helped her realize she could rebuild from tragedy. Here is an excerpt:
See I remember sitting in my Facing History class amazed by things that we would learn
I was amazed by the pains that people lived through and still manage to come out stronger
And wiser
And I would sit that class, and I would listen to my teacher, one who became of my favorites,
and I learned that I had power