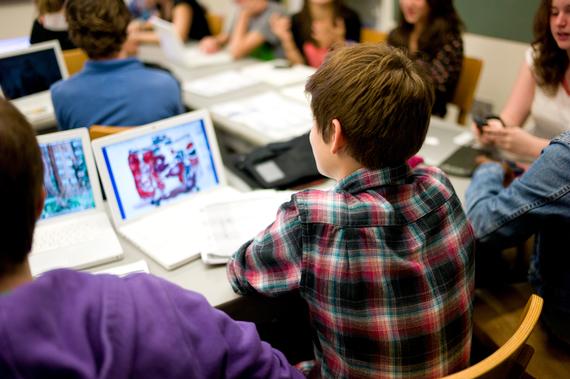 For 40 years, Facing History and Ourselves has had the opportunity to challenge young people to reflect on the moral choices they face in their own lives. Inspired by what they have learned, many of those students look for ways in which they can make a positive difference in their classrooms, communities, and world. The Facing History journey ends with a reflection on "Choosing to Participate." But, what does it mean to choose to participate in a digital world in which participatory practices using digital tools are increasingly being used to take on the work of traditional institutions? We believe the Youth and Participatory Politics Action Frame can serve as a model to guide young people to reflect on the moral and ethical choices they face in their desire to make a difference.
The YPP Action Frame is a series of ten questions that guide reflection during acts of civic participation. The questions are generally present and future oriented. We ask them of ourselves and about our plans for action:
Why does it matter to me?
How much should I share?
How do I make it about more than myself?
Where do we start?
How can we make it easy and engaging for others to join in?
How do we get wisdom from crowds?
How do we handle the downside of crowds?
Does raising our voices count as civic and political action?
How do we get from voice to changes?
How can we find allies?
But these questions can also be used for a backward look at choices civic agents have made at points in the past. The YPP Action Frame's inquiry process can be used to ask: How were people in the past able to design successful civic-political participation? What we can learn from critical choices in our history? How can we use what we learn to shape to present choice-making?
How can the Ten Questions of the YPP Action Frame help us understand the choices of past civic actors? At the YPP Action Frame website, we've outlined a strategy we used for exploring a critical moment in the Civil Rights Movement using Eyes on the Prize: Ain't Scared of Your Jails (1987), an episode from the acclaimed documentary series that focuses on Nashville's lunch counter sit-ins. Read more here. We look forward to hearing how you are able to use these questions to promote thoughtful and reflective civic participation.