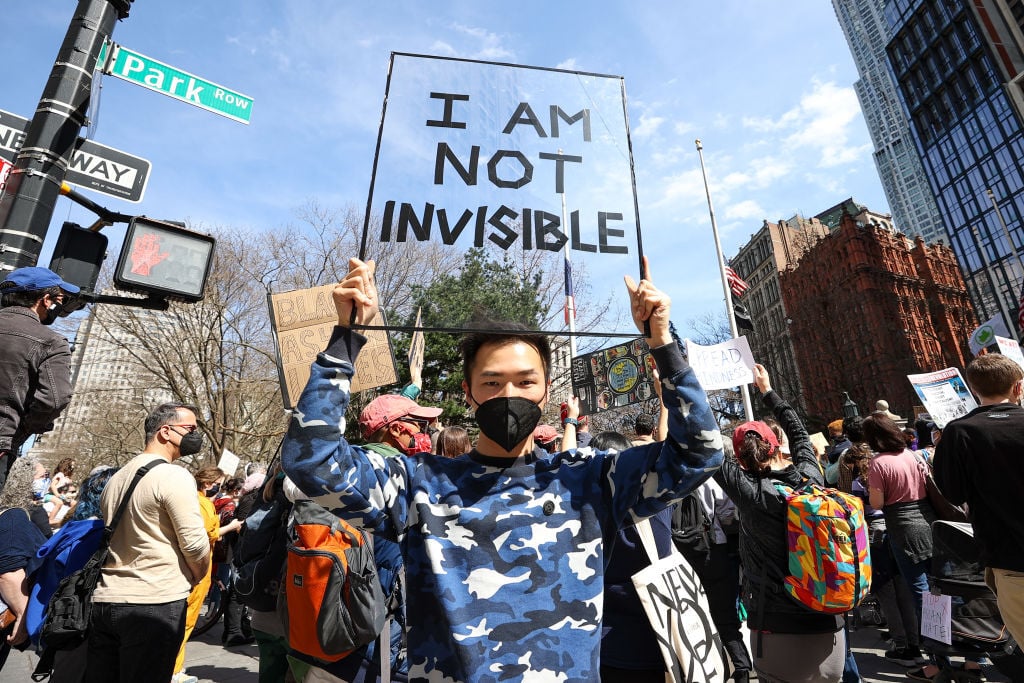 On Monday, March 29th, a Filipino woman was brutally attacked in New York City while bystanders, including security guards, looked on without intervening. On Tuesday, March 16th, six Asian Pacific Islander (API) women lost their lives in three consecutive shootings in the Atlanta area. Weeks earlier around Lunar New Year, a wave of xenophobic violence swept the San Francisco Bay Area, metro New York and other US cities where numerous API people were attacked and some lost their life.
These devastating events come as we mark a year in which violence targeting API people became increasingly visible across the United States, fueled, at least in part, by xenophobic hatred and exacerbated by former President Trump consistently referring to COVID-19 as "The China Virus." Yet the increased public visibility of these injustices does not mean that any of this is new. These recent events are only the latest episodes in what is a much longer and more complex history of oppression, marginalization, and violence targeting API people.
These gaps are systemic; API history was underrepresented in the curriculum we studied in school and in what is being taught in classrooms today. At Facing History and Ourselves, we acknowledge that many of us as individuals and as an organization, haven't done enough to educate ourselves on this rich and important history or to create resources that explore the API experience beyond the few topics sometimes included in survey courses.
Earlier this month, we promised to share resources that we are using to deepen our own knowledge, and hope you will find these helpful, too. These resources were selected because they align with our pedagogical approach for educators. They provide a foundational learning experience for broader audiences interested in learning about the historical and contemporary social, cultural, and political forces that have shaped these recent events.
Recommended Resources
The Asian Americans (PBS, May 2020) - This documentary television series provides an opportunity for a comprehensive historical overview of AAPI history in 5 episodes including an accompanying study guide created by Asian Americans Advancing Social Justice. (Educators please note: This series aligns with the Individual and Society and Memory, Legacy, and Judgement journey points of our Scope and Sequence. This resource may be useful in the classroom.)
Episodes:
Breaking Ground

A Question of Loyalty

Good Americans

Generation Rising

Breaking Through
We Are Not A Stereotype (Smithsonian Asian Pacific American Center, Summer 2020) - This is a thoughtful, expansive video series that can be used in the classroom and in community discussions. This resource addresses the following topics in 8 individual videos:
Asian-Black Solidarity Movements for Liberation

The Model Minority Myth

Occupation of the the Hawaiian Kingdom

Southeast Asian American Experiences in the US

Queer and Asian Identities

Filipinx Americans as Cross-Coalition Builders

South Asian American Experiences in the US

The Racialization of Undocumented Asians

The Bamboo Ceiling

Important Court Cases in Asian Pacific American History

Caste in the United States
Asian Americans: A Diverse and Growing Population (Pew Research Center) - a repository for facts and current datasets about specific groups within the Asian diaspora. These data can be used to complement the first person narratives and historical context provided by the PBS and Smithsonian resources. Looking at data can help advance critical thinking and help connect the past to the present.
Centering APIA Students in the Classroom: An Expert Interview - this Facing History interview focuses on student-centered, social-emotional learning. Specifically, the interview looks at barriers to delivering quality education to Asian and Pacific Islander American (APIA) students today. It also covers the emergence and pervasiveness of the "model minority myth," and how educators can partner with parents and students to create an inclusive classroom.
The Making of Asian America (2016) by Erika Lee
"The Making of Asian America shows how generations of Asian immigrants and their American-born descendants have made and remade Asian American life, from sailors who came on the first trans-Pacific ships in the 1500s to the Japanese Americans incarcerated during World War II. Over the past fifty years, a new Asian America has emerged out of community activism and the arrival of new immigrants and refugees. No longer a 'despised minority,' Asian Americans are now held up as America's 'model minorities' in ways that reveal the complicated role that race still plays in the United States.
Published fifty years after the passage of the United States' Immigration and Nationality Act of 1965, these 'powerful Asian American stories…are inspiring, and Lee herself does them justice in a book that is long overdue' (Los Angeles Times). But more than that, The Making of Asian America is an 'epic and eye-opening' (Minneapolis Star-Tribune) new way of understanding America itself, its complicated histories of race and immigration, and its place in the world today." - Simon & Schuster
Yellow: Race in America Beyond Black and White (2003) by Frank H. Wu
"Writing in the tradition of W. E. B. Du Bois, Cornel West, and others who confronted the 'color line' of the twentieth century, journalist, scholar, and activist Frank H. Wu offers a unique perspective on how changing ideas of racial identity will affect race relations in the twenty-first century. Wu examines affirmative action, globalization, immigration, and other controversial contemporary issues through the lens of the Asian-American experience. Mixing personal anecdotes, legal cases, and journalistic reporting, Wu confronts damaging Asian-American stereotypes such as 'the model minority' and 'the perpetual foreigner.' By offering new ways of thinking about race in American society, Wu's work dares us to make good on our great democratic experiment." --Basic Books
Photo: New Yorkers gathered at City Hall to protest anti-Asian hate, March 27, 2021. Anadolu Agency via Getty Images