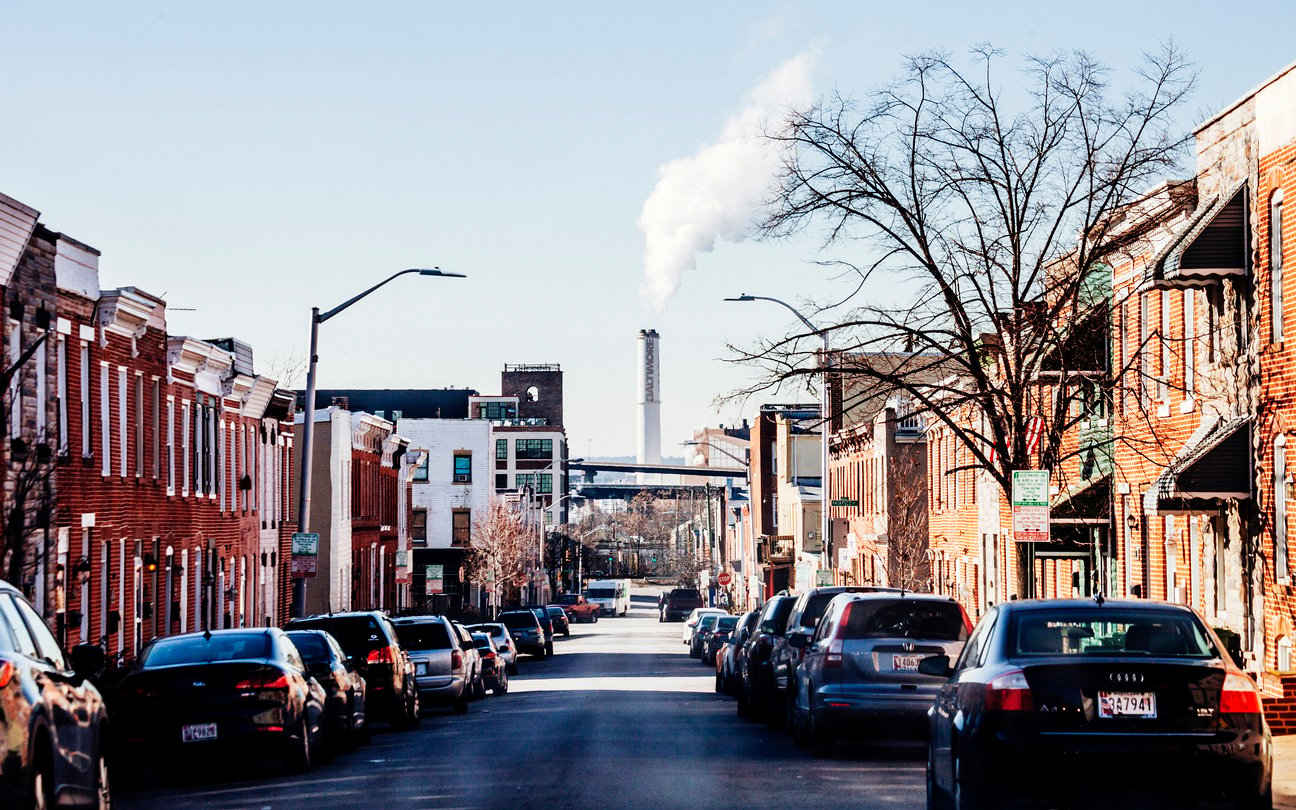 Today marks the 50th anniversary of Earth Day—a date used to commemorate the birth of the modern environmental movement in the United States and around the world. This occasion offers an opportunity to evaluate our progress since the founding of Earth Day, as well as where our thinking and action must be re-energized. Though the modern environmental movement has achieved great gains over the last fifty years, an array of profound challenges remain. And the coronavirus pandemic is bringing some of those longstanding challenges—and how they impact people differently—into sharper focus.
Amidst the growing ecological consciousness catalyzed by the publication of Rachel Carson's Silent Spring (1962) and a major oil spill in Southern California in 1969, Wisconsin Senator Gaylord Nelson proposed a national, and entirely unprecedented, "teach-in on the environment." After securing bipartisan support and assembling a staff of 85 people, Earth Day 1970 became a nationwide movement. The broad coalition that emerged in communities across the country included farmers, labor leaders, entrepreneurs, politicians, and everyday people from all socioeconomic backgrounds based in both urban and rural areas. Though they had previously been confronting a host of environmental ills separately—issues ranging from factory pollution and toxic waste to the use of pesticides and loss of wilderness—Earth Day allowed a broader and more lasting movement to coalesce under a single banner. Later that year, the group's efforts resulted in the formation of the U.S. Environmental Protection Agency, the passage of the Clean Air Act, and—two years later—the passage of the Clean Water Act.
Despite these historic victories and the subsequent improvements in environmental policy that became possible, the work of healing humans' relationships with the natural world remains a work in progress. And perhaps nothing makes this continuing disconnect more apparent on Earth Day 2020 than the differential impact of the coronavirus pandemic. Despite the passage of the Clean Air and Clean Water Acts nearly fifty years ago, both water and air remain under siege by toxic pollutants across the U.S. And even though human beings universally require clean water and air, access to them is hardly universal.
Examples of disproportionate access to natural resources abound but one particular example looms large in the wake of the coronavirus pandemic. Think of Flint, Michigan. A low-income and largely black city in which countless residents still remain without clean drinking or bathing water 6 years after their water supply became contaminated due to lead corrosion. Yet Flint isn't alone. Americans in communities around the country in places like Detroit, Newark, and the Navajo Nation territory are facing parallel challenges whether due to water contaminants or widespread water shutoffs. Though the longevity of these water crises has already been incredibly shameful, these longstanding problems loom even larger as we contemplate the most fundamental preventative measures recommended for combatting COVID-19.
How can a public health strategy that rests on directives like "wash your hands" possibly be viable when many thousands of American families still lack access to clean water? And despite the particular significance of people being unable to wash their own hands in these times, we can also regard this paradoxical hand washing directive as a microcosm for broader inequities that arise through differential access and exposure to land, resources, and pollution.
We might also think of exposure from toxic waste dumps, factories, and other polluting entities—all of which depress cardiovascular health and resilience in the face of illness. In addition to other social factors that predispose low-income communities of color to diminished health outcomes, these polluting entities are routinely constructed specifically in the places where they live. Dr. Benjamin Chavis termed this phenomenon—along with these communities' exclusion from policymaking—"environmental racism." And though he coined the term in 1981, it remains hauntingly relevant today.
The health impacts of environmental racism are among the factors that have allowed COVID-19 to claim the lives of so many more African Americans than other racial groups in the U.S. Conditions such as asthma—which has been empirically linked to elevated air pollution—present at much higher rates amongst African Americans and has been identified as a disease that may predispose people to COVID-19 complications. While many states are not releasing COVID-19 health outcomes by race, the Associated Press' analysis reveals that African Americans represent nearly one-third of all deaths in the U.S. in which race is known. Yet in the areas studied, African Americans comprise only 14% of the total population.
Seeing these figures is incredibly painful and has signaled a crisis for the nation. But the deeper crisis is that this is a nation in which the relentless assaults on black and brown lives have simply not mattered. Despite its complexity, thinking courageously and creatively about how to meet the physiological needs of all populations is a critical task in its own right, and not just when we are facing a pandemic. But the first step is deciding that the work of repair is worth pursuing.
Examining and expanding our universe of obligation—or the individuals and groups to whom obligations are owed—requires that we re-evaluate how we assign value to the other beings with whom we share the planet. This includes the scores of poor black and brown people deemed expendable for centuries, as well as the living landscapes debased in the project of unending industrial expansion. It requires looking to the web of life in which we are enmeshed with greater humility and an eye toward partnership with rather than domination over. It means radically rethinking how we live on the planet with one another.
Earth Day Network asserts that Earth Day is the largest secular observance in the world and is regarded by more than a billion people per year as "a key moment for citizens, institutions and organizations everywhere to demonstrate our shared demand for bold, transformative change." As we teach, learn, and reflect from our essential workplaces, homes, and other places of sanctuary today, let us join Earth Day Network in demanding bold, transformative change. But in so doing, we must not allow ourselves to succumb to the myopia that reduces either humans or our living landscapes to an afterthought. Let us think broadly and with humility about both the human and more-than-human communities that comprise our world, as well as our enduring obligation to show up as partners, allies, and friends.

--
Facing History and Ourselves invites you to use our collection of resources designed to aid teaching during the coronavirus pandemic, including our Teaching Idea "Why is the Coronavirus Disproportionately Impacting Black Americans?"


IMAGE: A West Baltimore community located near the Wheelabrator Baltimore trash incinerator.